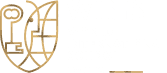 World International School Torino

At WINS, students have access to many opportunities for personal growth. They are backed by an excellent academic curriculum, they learn in a multi-cultural environment and they experience a deep sense of belonging and respect.
Are you interested in our international programs and in our digital learning strategy?
Contact us:
info@worldinternationalschool.com
Free-toll number 800.97.30.93
Go to the website
In WINS, gli studenti hanno infinite opportunità di crescita personale. Supportati da un eccellente curriculum accademico, apprendono in un ambiente multi-culturale e acquisiscono un profondo senso di appartenenza e di rispetto.
Vuoi saperne di più sui nostri programmi internazionali e sulla digital learning experience?
Contattaci:
info@worldinternationalschool.com
Numero verde 800.97.30.93
Vai al sito