Who's who
Team and faculty
"A good teacher can inspire hope, stimulate imagination, and infuse love for learning"
Brad Henry
School Leadership Team

Giulia Mazzocchi

After graduating in Communications at the Catholic University of Milan, I had my first professional experience in Human Resources for a multinational company and afterwards, I have worked for ten years at the Istituto Europeo di Design, managing the Communication and Marketing department. In my life and work I love to get in touch with people and carry out projects building positive synergies in any situation. For this reason, at WINS I aim to create a positive experience for children and their families, so that they can live in a school where they feel welcomed, listened to and appreciated.
With my husband and my son, I take a plane every time we can to fulfill our great desire to explore the world.
Barbara Battaglino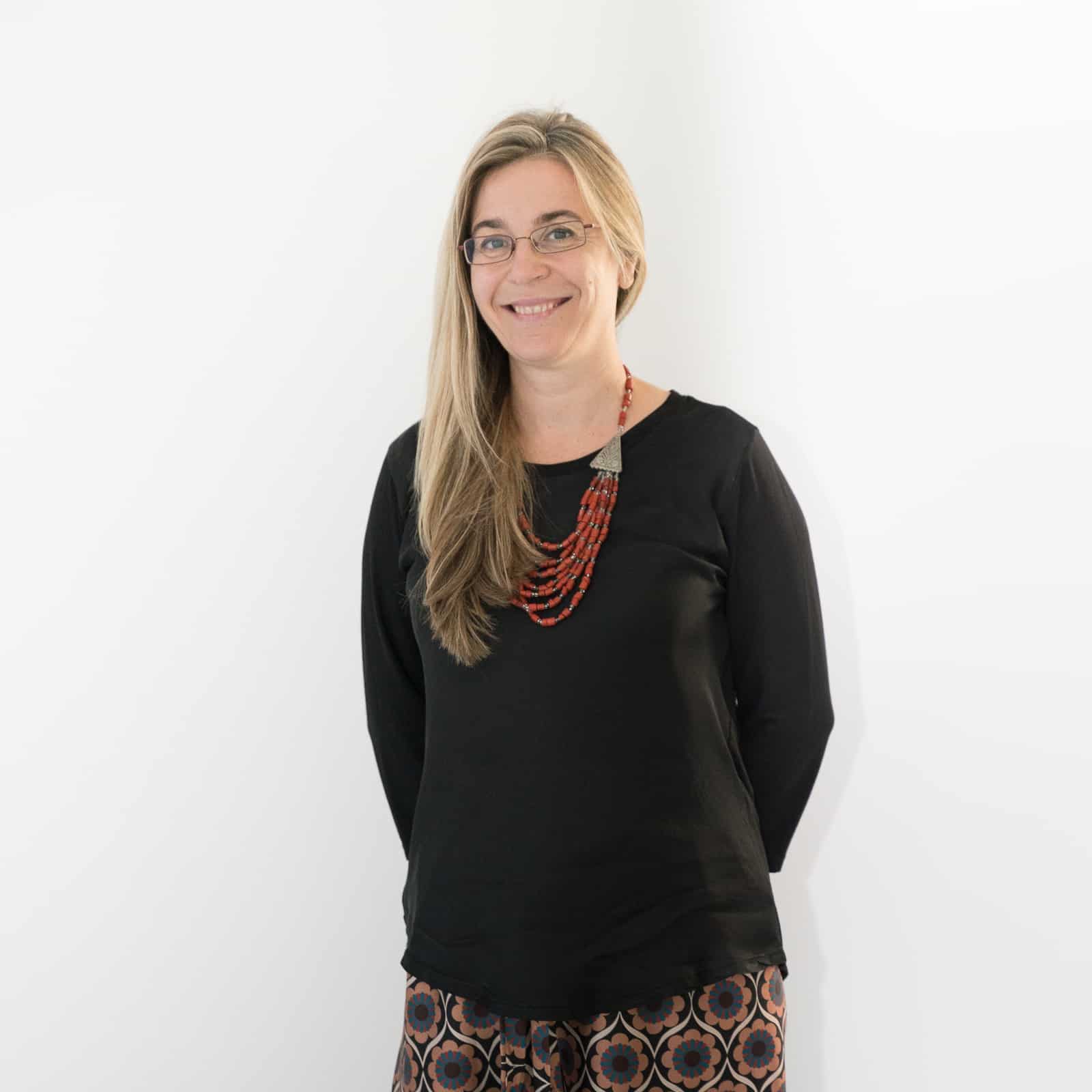 I spent the last 16 years abroad, in the UK and Spain, working as an International Education consultant for the IBO and as a teacher and IB Coordinator.  I have an Italian Honours Degree in Sciences of Education, from Turin University.
I obtained her PGCE (Professional Graduate Certificate in Education) from Plymouth University in February 2009, and my QTLS (Qualified Teacher Learning & Skills Status) in December 2009, from IFL (Institute for Learning).
I moved to the United Kingdom in 2006, where I have been involved in Upper school education as a language teacher, and later as CAS Coordinator, working in a range of educational contexts in both private and state schools.
Since 2011 I have been an active member of the IB Educator Network covering a range of roles in IB assessment and IB professional development: IB DP examiner; author of exam papers for Language B Italian; and IB DP Workshop leader for Language ab- initio.
From 2015 I collaborate with IBO as consultant, supporting candidate schools through the process of authorization, and has become a Team Leader School Visitor in charge of verification visits to candidate schools.
I moved to Spain where I worked as Consultant, in charge of the authorization process of an International school in Madrid, and then IB DP Coordinator until June 2019.
In 2019 I published teaching and learning material for English ab-initio and Spanish ab-initio with the Company Espacio de profesores de CID (Comunidad Intercultural de Docentes).
I believe that an IB Education can be a life changing experience for our children
I consider myself blessed by the opportunity of sharing with our kids the experience of discovery and learning on a daily basis.
Victoria Corkhill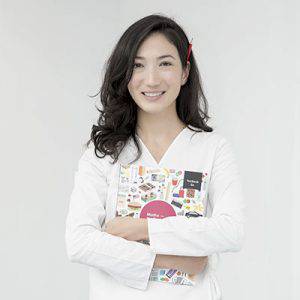 I am passionate about teaching and believe that the PYP at WINS offers a student-centered and robust curriculum that fosters global-mindedness and good citizenship. Children are natural inquirers, and we encourage our students to learn by doing through activities that are relevant, engaging, and fun. Our aim is to nurture lifelong learners who take responsibility for themselves and want to make a difference in their communities.  
What I love about WINS is our wonderful community, and working with our PYP team is inspiring. As principal and coordinator, it is my pleasure and privilege to support the teaching and learning as we continuously grow as IB educators. 
My first teaching role was as an English teacher in Japan in 2004, and I found my vocation as a PYP teacher in Washington, DC. I am originally from the United States and grew up in California and Virginia, and studied in New York, Kyoto, Okinawa, and Honolulu. I am currently pursuing a master's degree at University College London Institute of Education. Italy is now my home, and I love exploring this beautiful country with my family.
Kristin Walter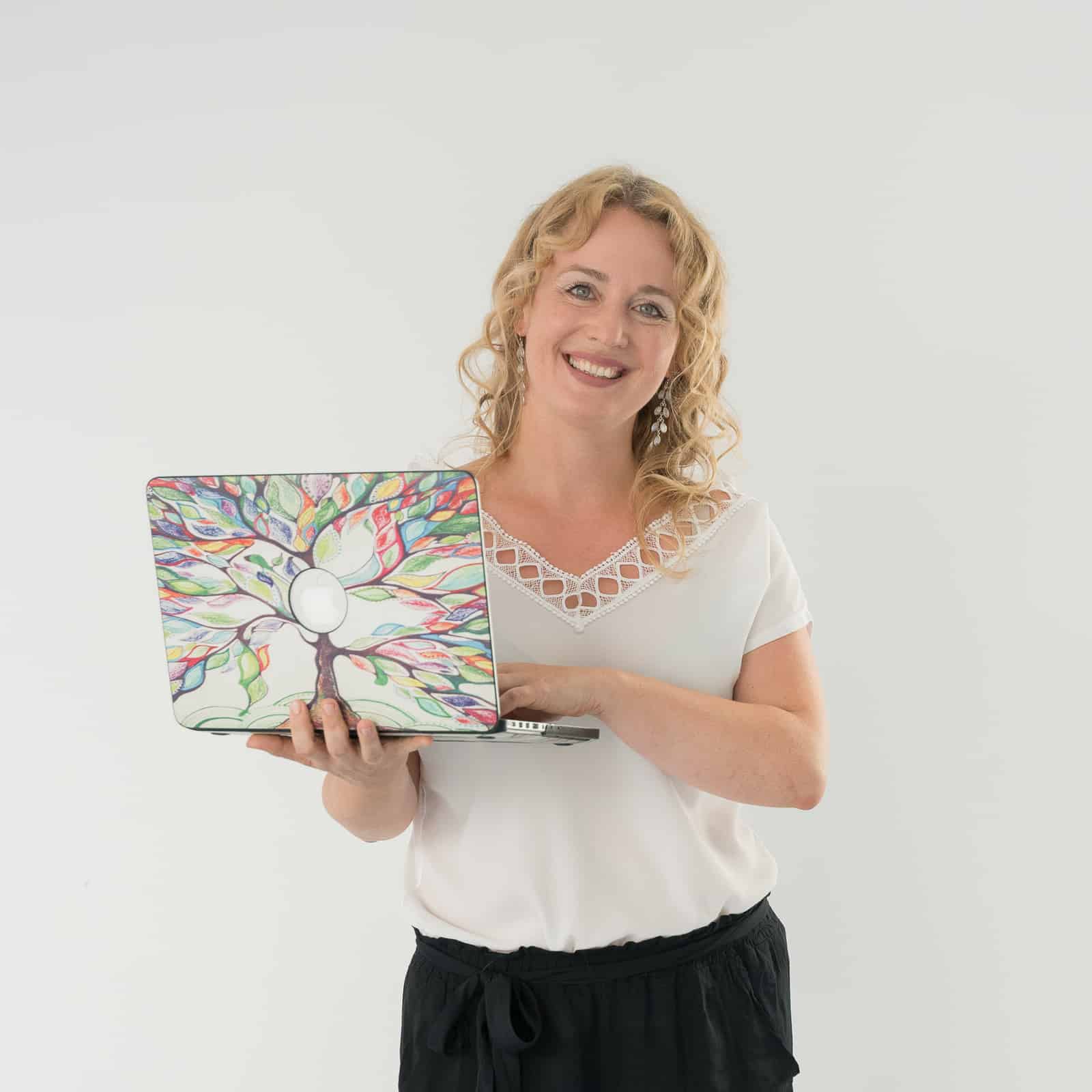 I am originally from Saxony, one of the most beautiful regions in Germany due to its huge density of fortresses and magnificent castles.
After completing my university degree in German as a foreign language, English and Italian I went to Italy.
Here I had the opportunity to teach German to all levels: from university students to professionals at the first training centres, down to little ones at European institutes.
I love teaching and passing on my passion for the German language through interactive and funny lessons.
Elisa Prisco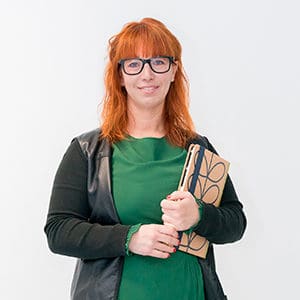 I was raised in a bilingual context, which has undoubtedly affected my passion for multicultural understanding; therefore, I pursued my studies inforeign languages – English, German, French – and I am currently completing my MBA in Educational Leadership at the University of Cumbria (UK).
My area of expertise is language learning and development in Early Childhood, with a focus on English Phonics and Grammar.
As a former School Director of IB schools and mother to an IB student, I hold a comprehensive view of the benefits IB programmes provide to our children.
My extensive training and experience with IB programmes – PYP, MYP, DP – allow me to tune in to the school scenario easily and collaboratively work with the Senior Leading Team to magnify the current value of the school, as well as provide new targets and practices for the whole community.
WINS represent an excellent opportunity for their students and staff, and I feel extremely honoured to have joined such a prestigious community of learners.
Staff

Leandra Rocco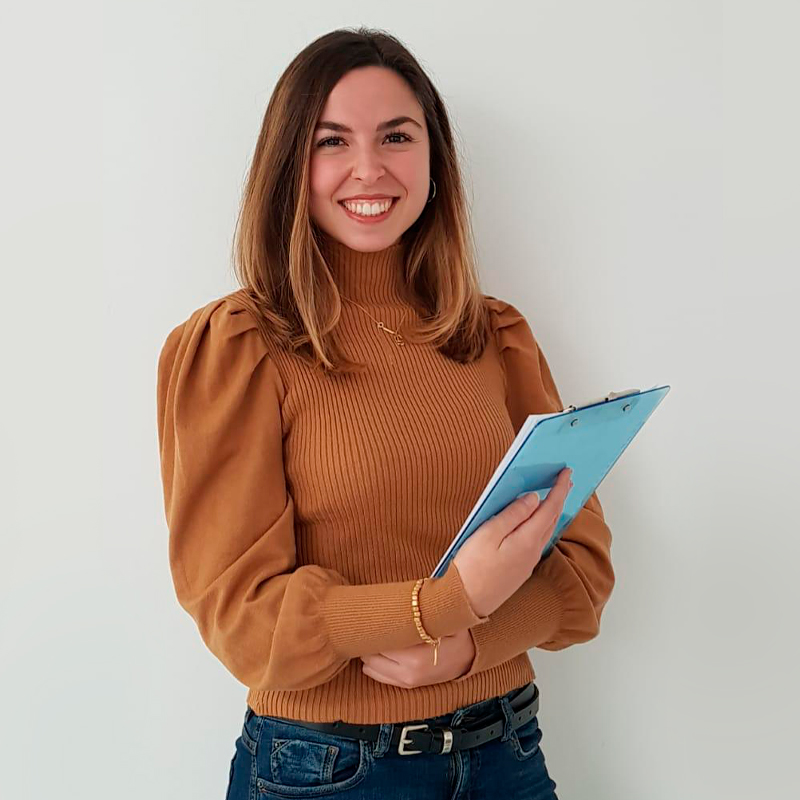 Raised in a small village close to Turin, I have always dreamt to explore the world and discovering new cultures. Therefore, I decided to graduate in Cooperation and Development. During my university studies, I also worked for an international student association, organizing student cultural exchange.
This experience pushed me to pack my bags and leaving for Croatia, as part of the Erasmus programme.
After graduating I worked at the Language Centre of Polytechnic of Turin where I had the chance to face the hectic but inspiring education environment.
I have started my career path in Human Resource working for two years in an employment agency. In Wins I have found the right place to combine the passion for this field and my desire to be part of a multicultural team.
Alessia Ferraro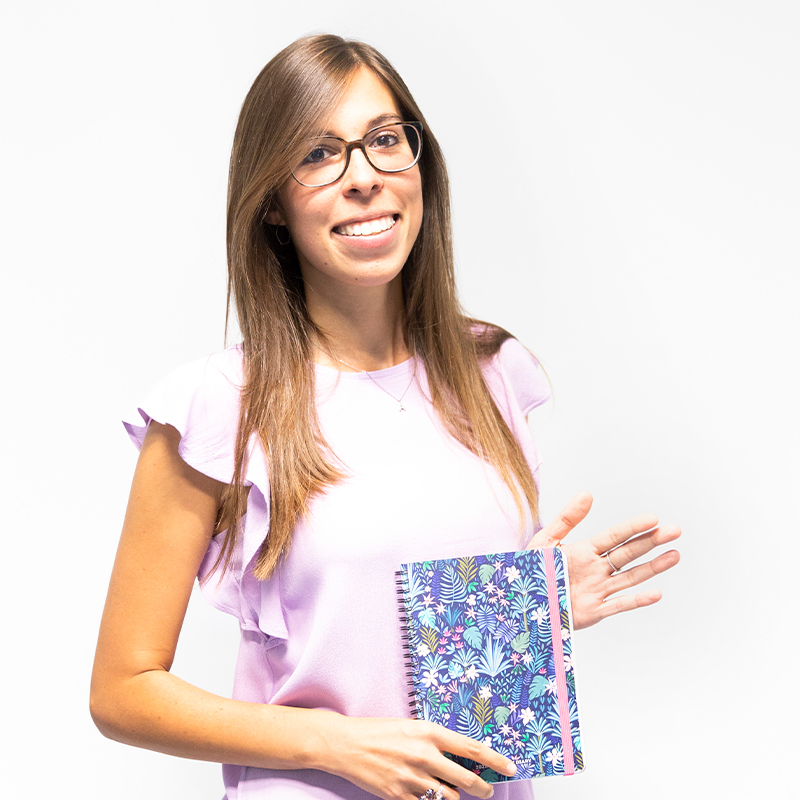 I was born in 1993. Studying in an International high-school I was given the opportunity to concentrate on the learning of other languages; I took both English and Spanish language certifications, but most importantly I had the chance to participate in different language study vacations in Spain and Panama, where I fell in love with their culture. I took an Italian and Spanish diploma and went on with my studies obtaining a bachelor's degree in Linguistic Mediation and a master's degree in Translation focusing on Spanish, English, Portuguese and French.
All of this gave me the opportunity to work as an intern at the Univerdidad Pablo de Olavide in Seville where I assisted the Italian language course teachers. This experience introduced me to the world of education, and the international environment I found at WINS really combines the best of two worlds. I love being in constant contact with other languages and cultures and mediating between them truly is a satisfaction.
Sara Raso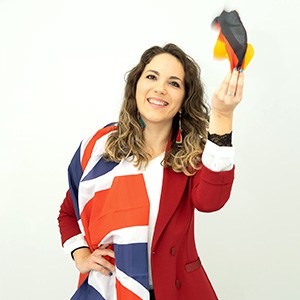 I was born in 1992. Since I have always had a great interest in foreign languages and cultures, I got a three-year degree in Linguistic mediation (Interpreting and Translation) and I attended a post-graduate course in Specialized translation (technical and scientific fields).
I studied English, German and French and I worked for three years as a translator.
I love animals and I have a great passion for dance and music. I have been dancing for more than ten years and since May 2019 I have been hosting a live radio show, broadcast in the evening once a week.
Driven by the desire to get involved in an innovative and dynamic reality, I sent my application to WINS. I am so proud to be part of this team!
Sara Centonze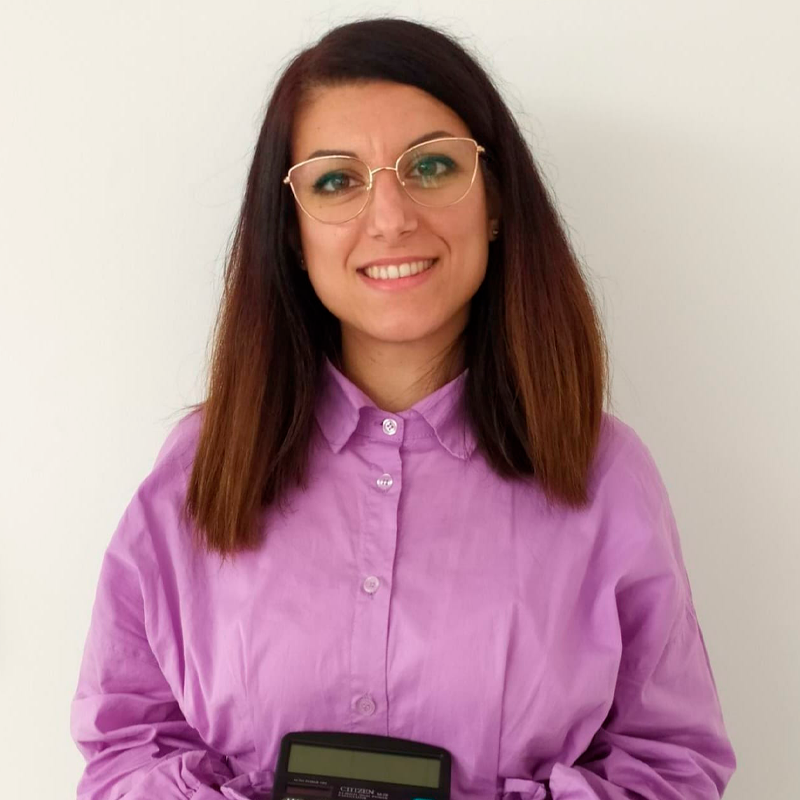 After attending the technical-commercial institute for foreign languages, I immediately started working as an accounting assistant and I gained experience in administrative and accounting activities.
Meanwhile, not completely satisfied, I resumed my university studies obtaining the degree in International Science for Cooperation and Development, which awakened in me the passion for languages and different cultures and the desire to explore new horizons – especially the international sector – knowing that we are living in an increasingly interconnected world.
Wins gave me the opportunity to give my contribution through my expertise, but also to be part of an international project with a look into the future.
Daniela Prando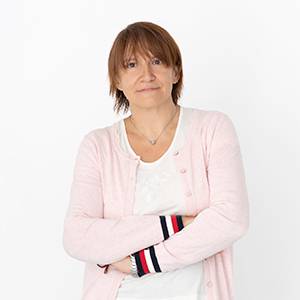 My name is Daniela and I am the librarian at World International School of Torino. I've always loved books, libraries and bookstores. My work as a librarian started in the Netherlands where I lived for ten years and worked as a volunteer for a few years in the International School of Hilversum. Then the last few years my volunteering turned into a part time job. I'm very excited that the libraries in the school are growing fast. The students in the PYP and EY are always very happy to come in the library to read and borrow our books. Some of them sometimes choose to come in the library during recess time "to work" as a librarian, and help tiding up the shelves.
We have always a lot of projects running in the library to support the MYP, PYP AND EY teachers and students with the curriculum.
Jessica Borgo
Fabrizio Arobbio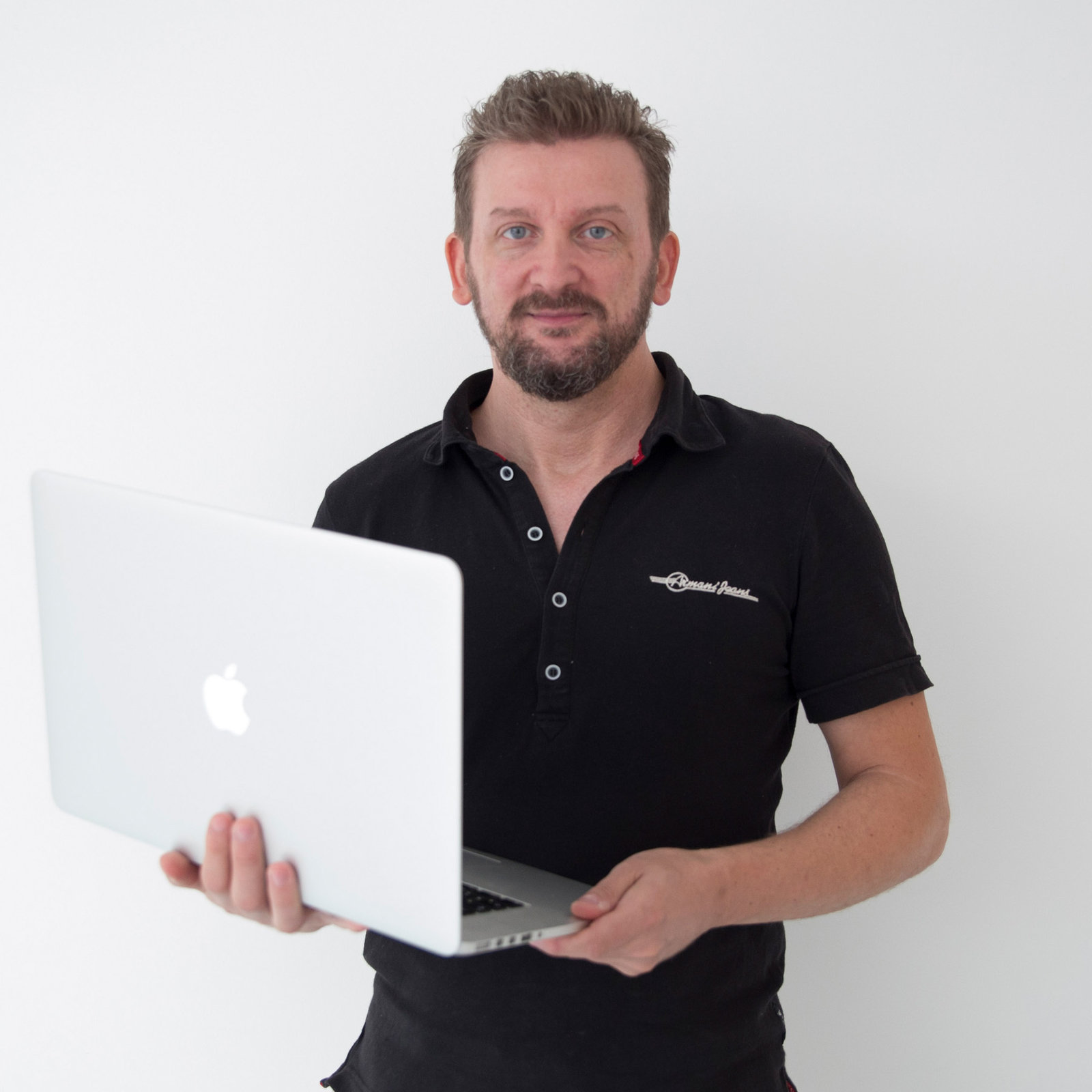 Valentina Brignolo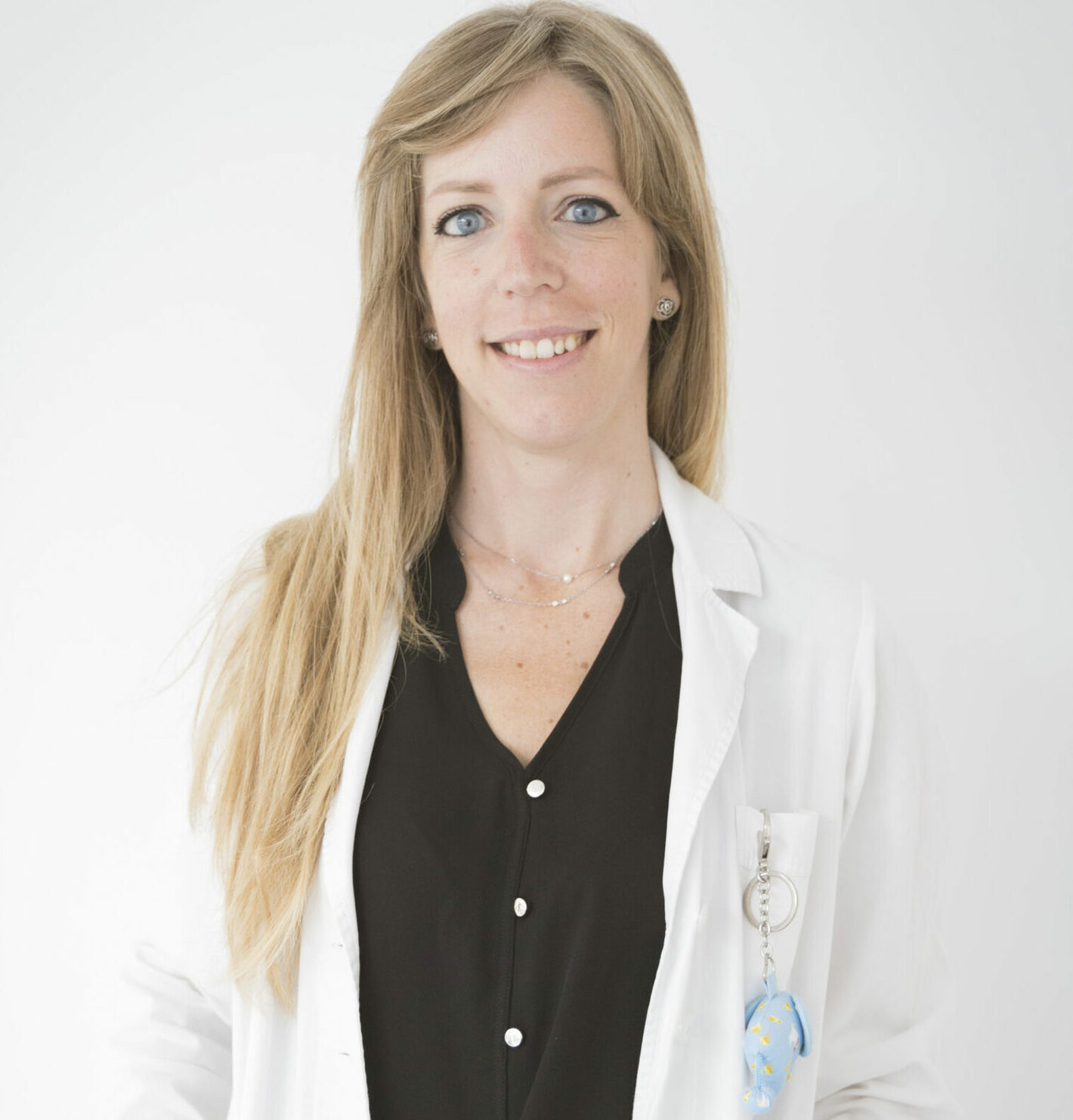 I graduated here in Torino, and shortly after completing my goal I went to England, first to Newcastle-Under-Lyme and a year later to Nottingham, the famous hometown of Robin Hood. I worked in both cities in public and university hospitals and have gained experience in several departments. In previous years I worked with children, particularly between the ages of 0-5, as I have the Early Childhood Educator qualification. During my free time I love to visit new cities, museums and restaurants, as well as spending time with my family and friends. I love my job and being in touch with other people. I'm excited to work on this new project that gives me the opportunity to interact with a young, innovative and multiethnic environment.
Gheorghe Luchian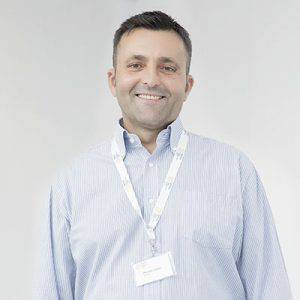 My working experiences begin in Rumania, UK and Italy
making a life and working journey a way to improve my skills. I'm a professional decorator for private homes and shops, a specialist in galvanic implants and surface treatment. I also worked in a university library with logistic tasks.
As a WINS team member,
I believe it is essential to give the best of my professional skills to make the school a fun and pleasant place to be part of
. In this new project, I find a strong spirit of collaboration, willingness, kindness and commitment from all members of staff, together we are building one of the best schools in Italy. In my spare time, I enjoy fishing and outdoors activities. Whenever I have the opportunity, like to escape the city to enjoy favorited hobby.
Vlad Popa
Antonino Teresi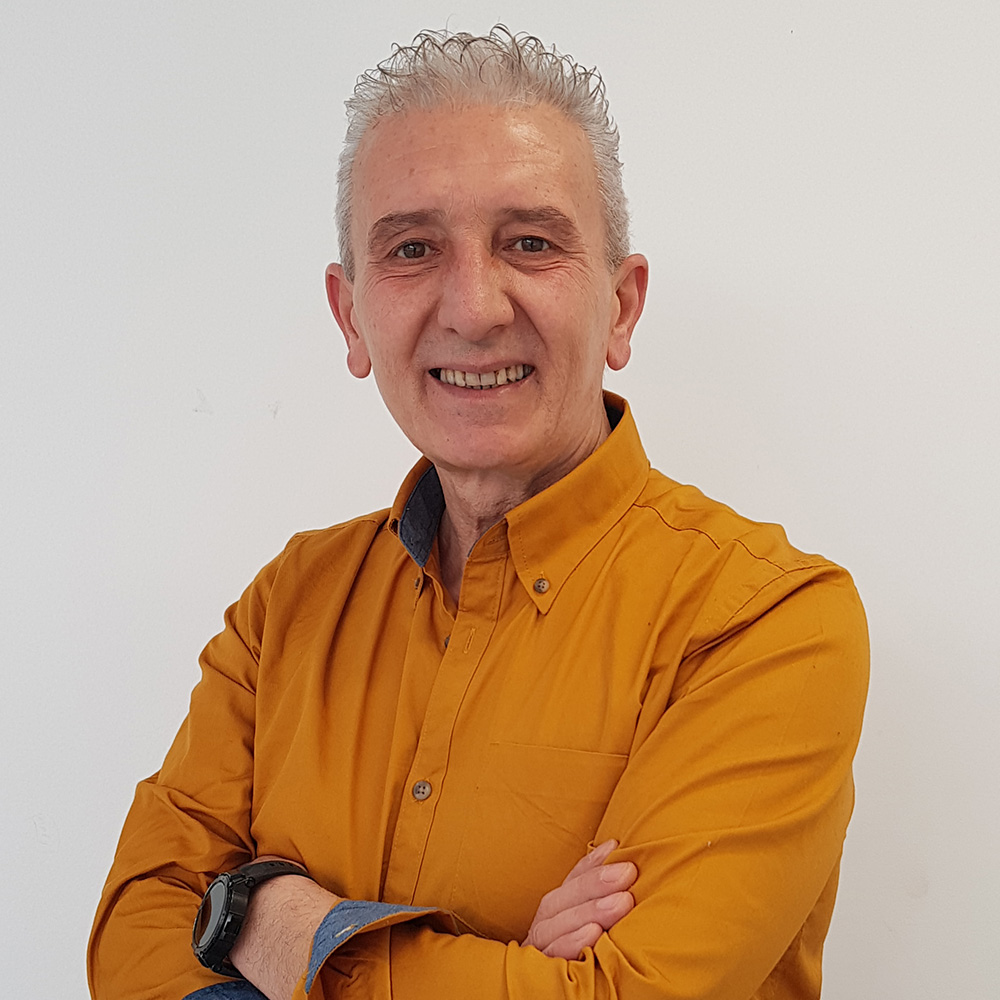 I was born in Sicily. My first real work experience dates to 1989 where I worked in a private security company. I stayed there for fifteen years. Then various work experiences increased my expertise. Later on life took me to Piedmont, towards this new experience as a school collaborator and within the WINS family, where I immediately felt welcomed.
Francesca Adamo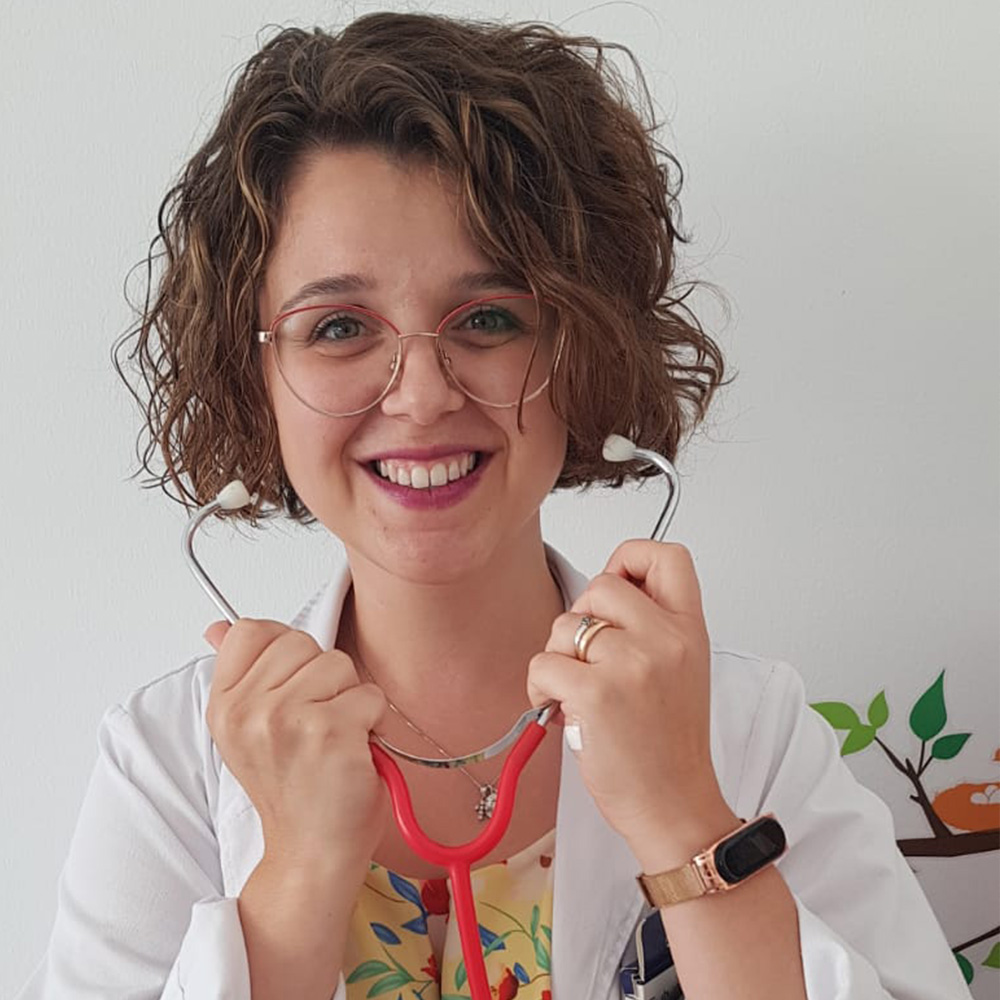 I was born in 1991 in the Sicilian hinterland, where I lived up to the age of 19 together with my family.
Subsequently, in 2015, I obtained a degree in Nursing Sciences at the Faculty of Medicine of the University of Genoa.
In my life I have been lucky enough to travel often and discover new cultures and places. My all-time favorite trip was to India.
Since 2016 I have been living in Turin with my husband and my 3 children, with whom I continue to travel to discover new places around the world.
Recently I have been a mother, but I have also worked for various contexts in the metropolitan area. It has always been clear to me that the aspects I love most about my profession are Health Education and Patient Empowerment.
Working for Wins is a great opportunity that combines being a mother with being a nurse. Here I can make my passion thrive in an international environment, with children and teenagers, the greatest users of education also in the health sector.
Teachers

Debora Scibilia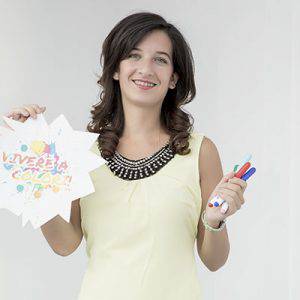 I was born and grew up in Turin, a city full of life and possibilities
After completing my studies, education has always been central to my life and my job.
During my various work experiences and thanks to the "Early Years Educator" Specialization, I had the chance to learn different educational methods for children of different age groups.
At WINS, I enthusiastically teach Italian language and culture in an international, dynamic and multicultural environment. 
My greatest professional satisfaction is to encourage children to be curious and involve them in developing their desire for learning. My goal is to create a comfortable environment and an atmosphere full of motivation and enthusiasm with the children's well-being as the first priority.
"Live in color" is my motto because I love the colors of cultures, languages, food, and people from all over the world!
Raquel González Rubio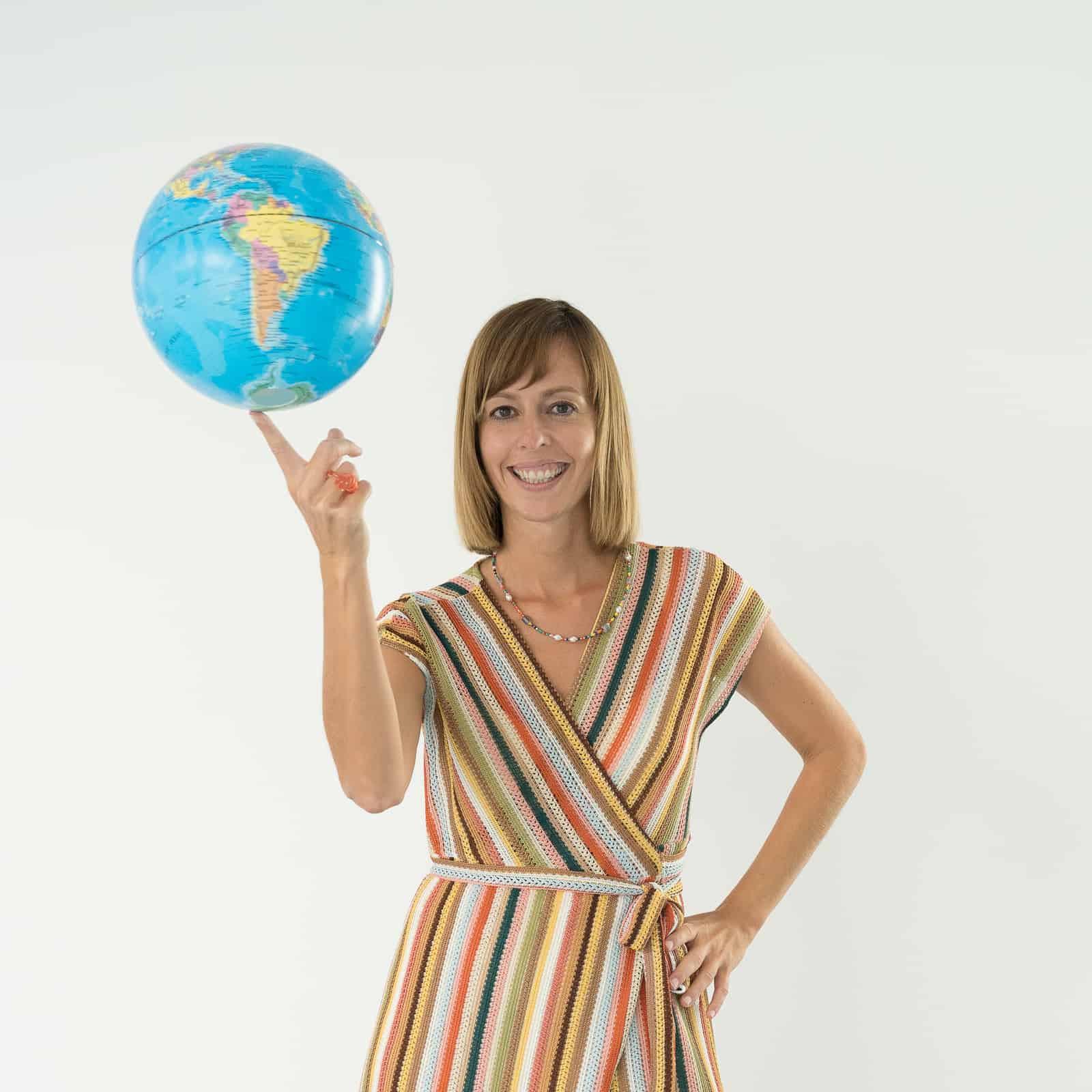 I am Spanish, from La Mancha, where most of the adventures of Don Quixote take place. After completing my degree in Business Administration, I explored the world of finance working in a bank until I decided to change my pathway and follow my passion to become a teacher. From 2007 to 2011, I worked in Madrid where I taught economics and mathematics and in 2012 I decided to move to Germany for an international experience. Since then, I have taught Spanish to all levels in bilingual and International schools in Hamburg, preparing the students for the Spanish IB and DELE exams. My teaching methodology allows me to combine some of my hobbies: education, Spanish music and cinema, trips and sports.
Elena Miakouchko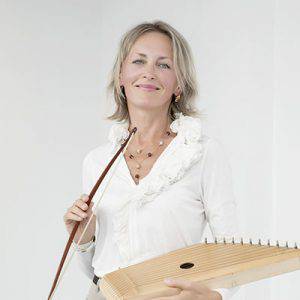 I was born in Russia. I graduated in piano with the highest marks in 1989 at the Conservatoire of Don, where I received a solid preparation under the guidance of the descendants of the prestigious H. Neuhaus Moscow Musical School. Still a student, I began to teach piano at the Scuola Superiore di Musica of my native Russian city. In 1990 I moved to Turin where I continued my activity, playing a rich classical repertoire at prestigious venues, including Circolo dei Artisti, Circolo dei Lettori, Teatro Orfeo, Circolo della Stampa , Biblioteca Musicale A. della Corte. My repertoire ranges from the Baroque era (Bach, Clementi, Cimarosa) to classics (Mozart, Beethoven) and romantics (Chopin, Debussy). Since 1993 I have been interested in Waldorf pedagogy for teaching in schools and I have attended seminars on anthroposophy and music pedagogy in Italy and Switzerland. From 1993 to 2003 I taught music at the Associazione Pedagogica Steineriana in Turin.
Valentina Casella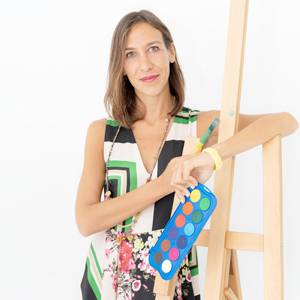 I was born in Ivrea, a small town added to UNESCO's World Heritage List because of the social function of art promoted by Adriano Olivetti. Maybe that's why social interactions and art are my main interests! As a consequence, I graduated in law and passed the bar exam, but I also got a PhD in Archaeology, History and Art History to learn more from the past. I love teaching and I've been working for five years at the University of Torino, where I did the research to publish two books and many papers on Greek, Roman, Roman-Egyptian, and Byzantine law history. I enjoy painting and making pottery so much that I dedicated a corner in my house to these activities, that I alternate with reading and that I accompany with classical and early music when I can't attend a live concert. My aim at WINS is to convey my passions to my students in a funny and simple way, so that they could get the instruments to enjoy beauty in their everyday life and to develop a transdisciplinary mindset.
Elisa Rossetto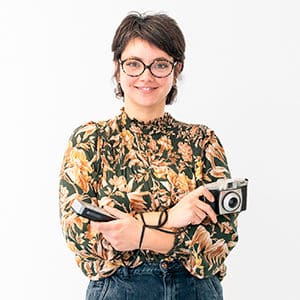 Born in 1991, I obtained a degree in Communications from the University of Turin. Later on, following my passion, I decided to take a Master in Advanced Photography at the European Design Institute (IED) of Milan focusing on child photography and ending it with a thesis in Semiotics analyzing a particular kind of Japanese cartoon called "animeshon". I then found myself chasing work opportunities and moved to different countries like the United States and Sweden working with children as an "au pair" and then as a photography assistant for different brands such as "HellyHansen", "Monky" and "Cheap Monday". Growing up in a small environment as the city of Cuneo hasn't stopped me from loving multiculturalism since I was young. Working at WINS finally helps me pursue my dream to discover different realities and cultures.
Martine Rollandin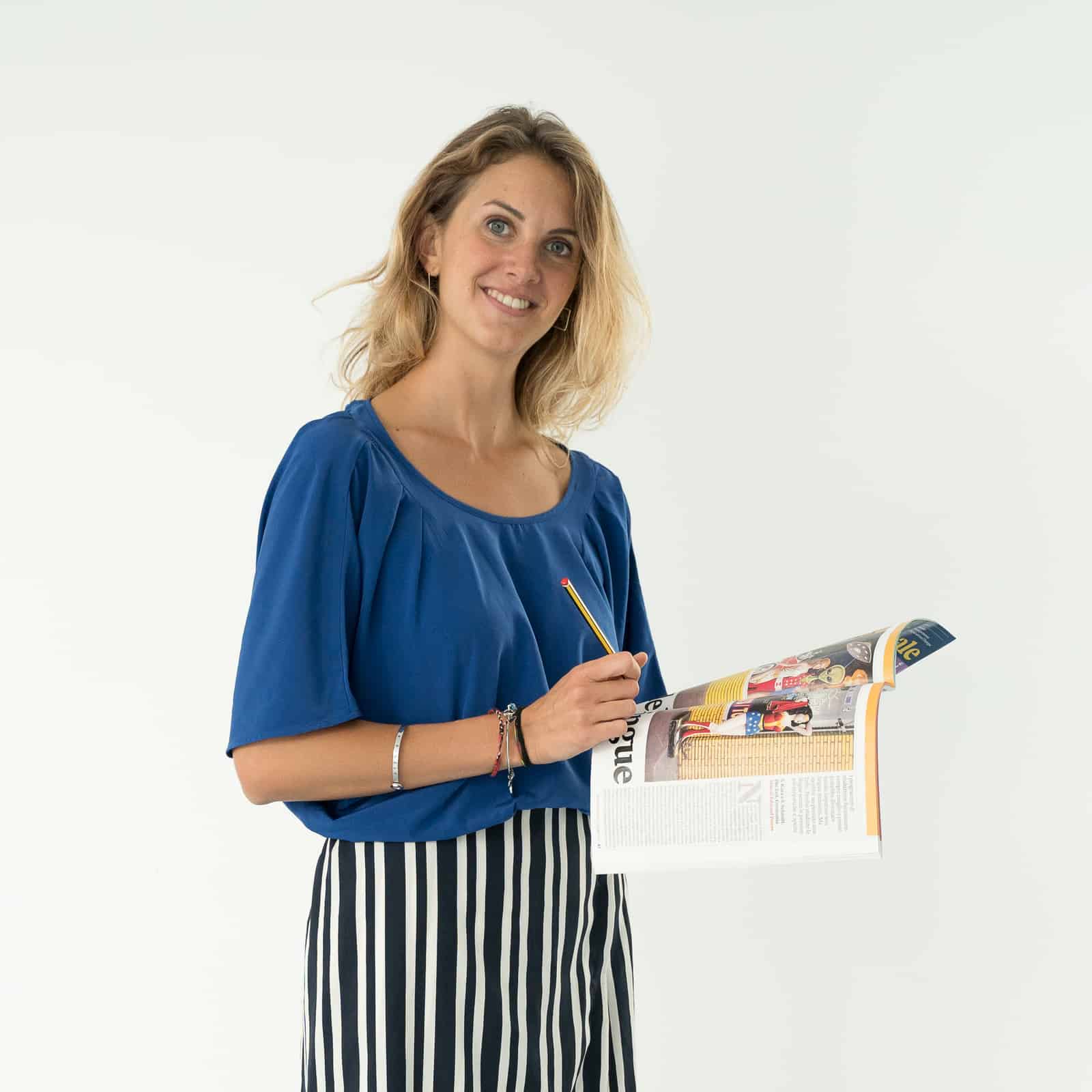 Born and raised between the beautiful Italian Alps, I early discovered my love for literature, traveling and my particular interest in social activities.
I graduated in Comparative Literatures in Turin and, while I was working in a newsroom as managing editor and team coordinator, I got a post-graduate degree in Teaching Italian as a Foreign Language at Ca' Foscari University in Venice. Although I became a journalist, teaching has always been my true passion. I worked in a rehabilitation center for minors with eating, mental disorders and drug addiction and, recently, I volunteered as an English and Geography teacher in the first youth center for children and teenage asylum seekers in Samos, Greece. For me, education is not just about lessons in textbooks: it is about the lessons of life. That's why I strongly believe that we can change the world for good one child at a time.
Aurora Maselli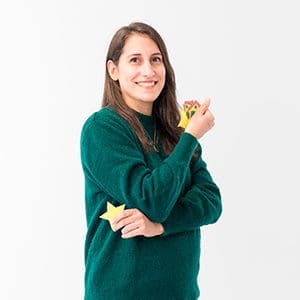 I am 30 years old and I was born and raised in Modena, the city of lasagne, tortellini, Pavarotti and Maserati.
I completed high school in Modena as well as a College degree in Communication Sciences in Reggio Emilia. After that, I moved to Canada where I worked in the communication field and planned activities and events for family, kids and groups.
After coming back, I moved to Turin where I worked different jobs before starting a new career path in the education field and work with children.
I love working with kids; through their curiosity and questions, one can truly see things from a different perspective.
The world is new and mysterious for young students. They are curious, full of imagination and so enthusiastic to learn, and I hope to be an important part of their learning journey.
Javier Ruiz Gómez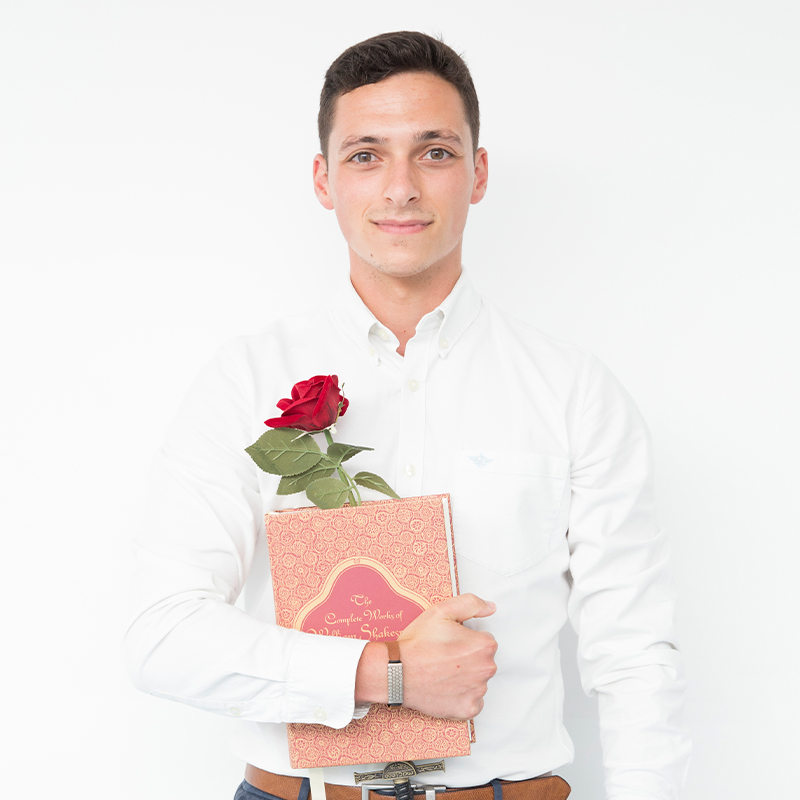 I am Spanish, born and partially raised in a small medieval town in the north county of Navarre named Olite. From there, I moved to Galway, in Ireland, where I completed a BA in English and History, and a Professional Master of Education right after, qualifying as a teacher.
I've taught DP and MYP Art History, History and Classic Studies/Latin. I share a passion for reading and writing, as well as doing sports and listening to music. I like to mix fiction and historic writing and reading, even when sometimes one cannot tell them apart. I enjoy blending creativity with almost every element of my subjects to broaden the world I know, after all, our world is only as big as we make it.
My main goal, in WINS, and as a teacher is to provide the necessary skills a generation needs to be active global citizens, and what is more importantly, pro-active citizens with the ability to show initiative to be the change they want to see in the world. To do this, they will need to take into consideration the past to make decisions for the future. 
Annemarie Kets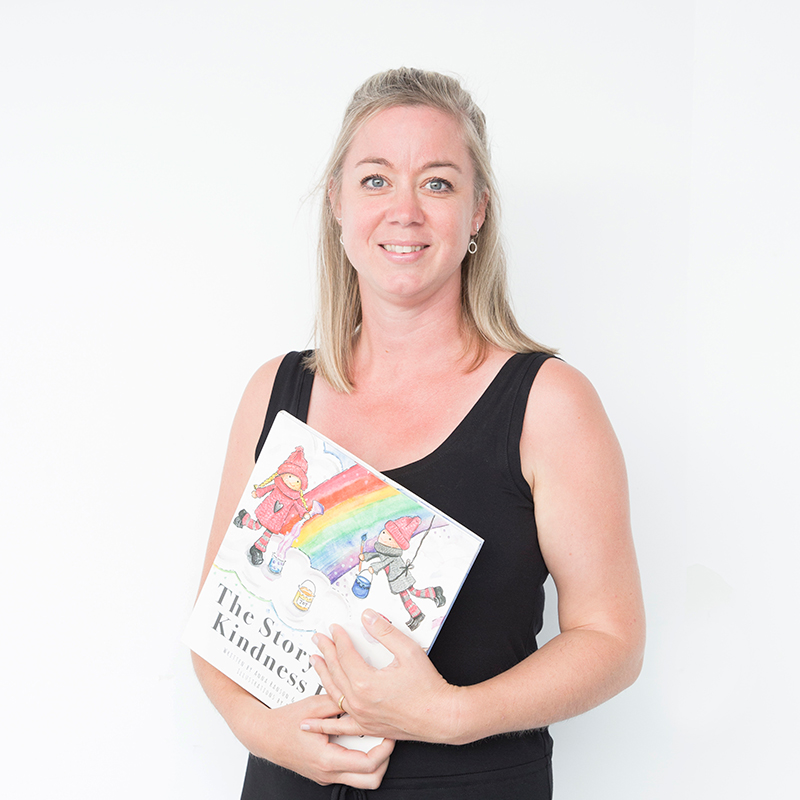 I am from the Netherlands. I finished my bachelor Social Work and I worked for several years as a social worker/educator. 
Twenty-five years ago, I fell in love with Turin during a school exchange project and I live here for over ten years now. Since then, I have been working in an IB school.
I absolutely love to work with children, and to see the world through their eyes. I enjoy their curiosity, their never-ending energy and their strong drive to learn new things.
My goal is to create a warm and caring environment for them, where there is room for each and every individual to develop. 
Together we will learn and discover new things through play, and they will be stimulated to be independent and caring members of this society and hopefully become lifelong learners.
Giulia Corrente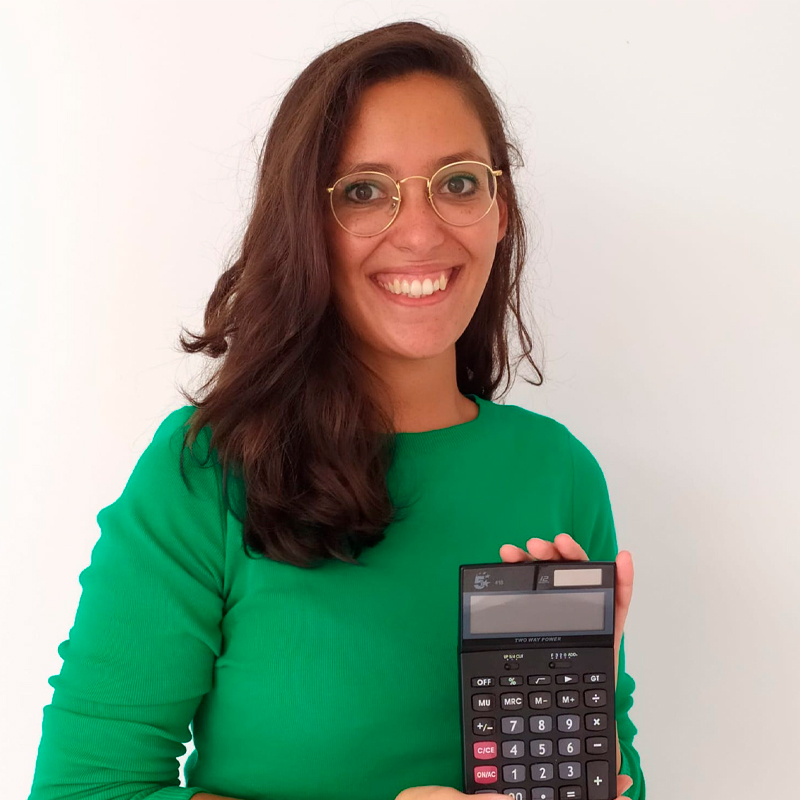 Despite being born and raised in Turin, I come from an international family. My grandfather is Sudanese, and my mom is a native English speaker. Therefore, I have always loved traveling and discovering new cultures different from mine.
My other passion is mathematics because it is a universal language. Therefore, I graduated in Mathematical Engineering at the Politecnico di Torino.
Also, I've always been drawn to teaching. My first students were my sisters (who hate math, so I immediately found myself facing the challenges typical of teaching).
So here I am, doing the job that best represents me: a math teacher at an international school. What more can I ask for?
My goal is to transmit my same passion for numbers to my students. I don't believe that one has to have a talent for mathematics. It is accessible to all, and I will prove it to my students.
If I'm not at school you can find me wherever there is water (swimming pool, sea, rivers, …) swimming or scuba diving.
Pamela Galván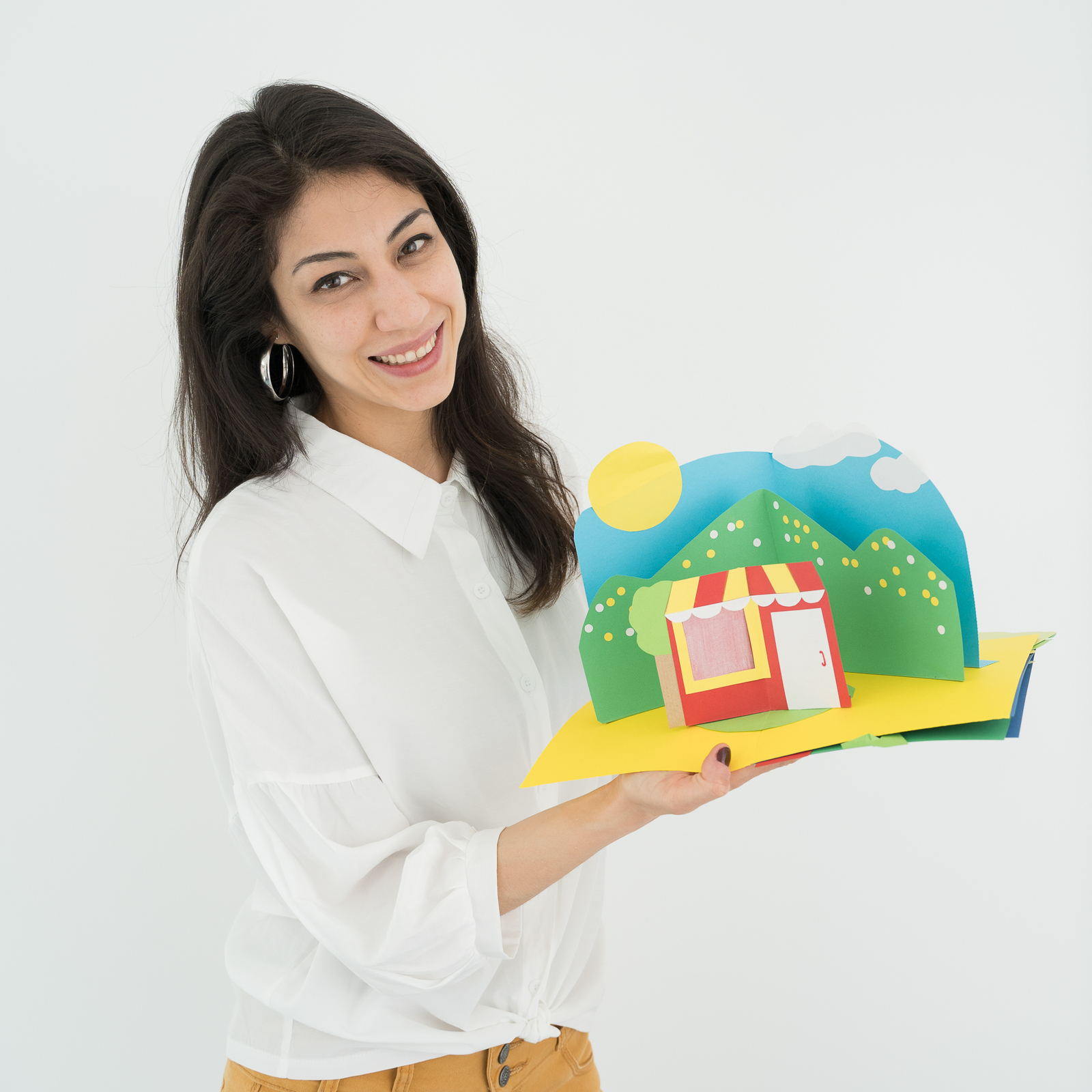 ¡Hola!
I am originally from Mexico, the most colorful and contrasting country in the world, also one of the happiest. But since a very young age I have had the opportunity to live in different countries, hence to learn different languages (English, French and Italian) which also led me to develop a deeper interest in different cultures and their diverse forms of expression and thinking.
Using my linguistic advantages, I have been an experience designer in the world of business management and also in the entertainment industry, covering educational projects, specialized tours and event planning.
I started sharing my passion for languages and knowledge during my high school and university years. Outside of Mexico I used to help my classmates to learn Spanish and in Mexico I helped foreign university students with their cultural immersion and teenagers to learn English or French. I got a certification to teach Spanish as a Foreign Language and I have been a full time language teacher since I moved to Italy in 2019.
For a long time, I've also been part of the Indigenous Communities' Education Development Programas a Spanish and English teacher because I strongly believe that everybody deserves a better education, thus the right to have the same opportunities. I love being in contact with people, especially children and I strive to do my best to offer them a comfortable, respectful and fun environment to learn, stay curious and work as part of a community.
Outside of teaching I really enjoy dancing; learning anything related to health, wellbeing, new skills or languages, and creating stuff with my hands (ceramics, crafts, wooden objects).
Mallu Montino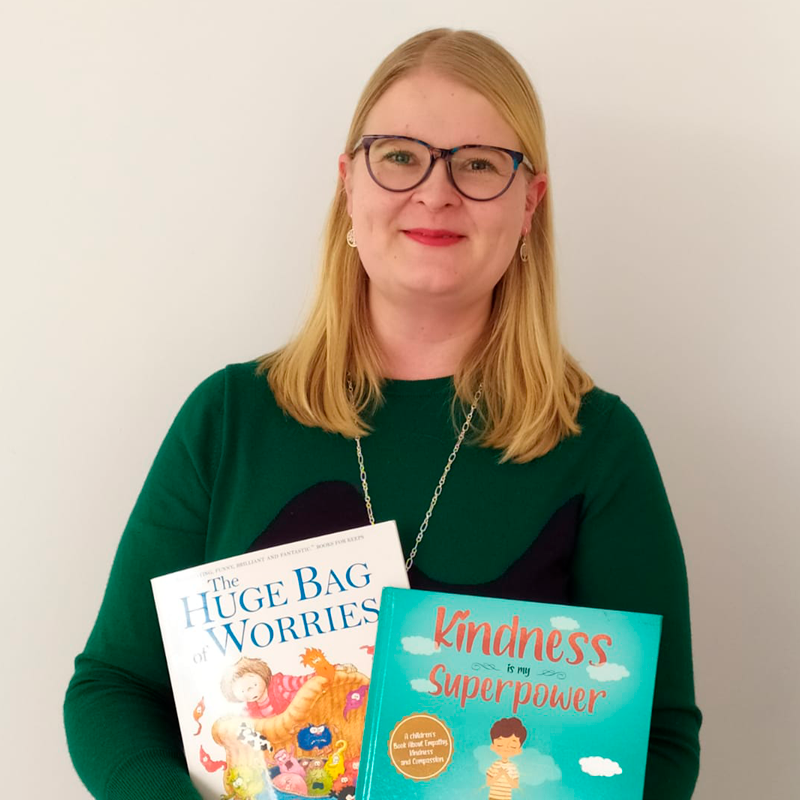 I am originally from Finland, but before moving to Italy in 2021, I spent the last 15 years living the UK where I studied a Master's degree in Social Work at the University of Brighton. After graduating I first worked in a Safeguarding team in West Sussex, and then in Wandsworth Council in London as a Specialist Youth Support Team Social Worker. For the last 7 years in UK, I worked in an Adoption Team in West Sussex.
I am passionate about supporting children and young people to develop their resilience and to achieve to their full potential. All children and young people can experience difficulties in their lives, and of course the current pressures and restrictions caused by the Covid-19 pandemic can often feel overwhelming or scary. I believe that by building a trusting relationship with the students and by providing a safe space for these feelings to be expressed and discussed I can support the students to feel more settled and balanced.
Pierfrancesco Rolla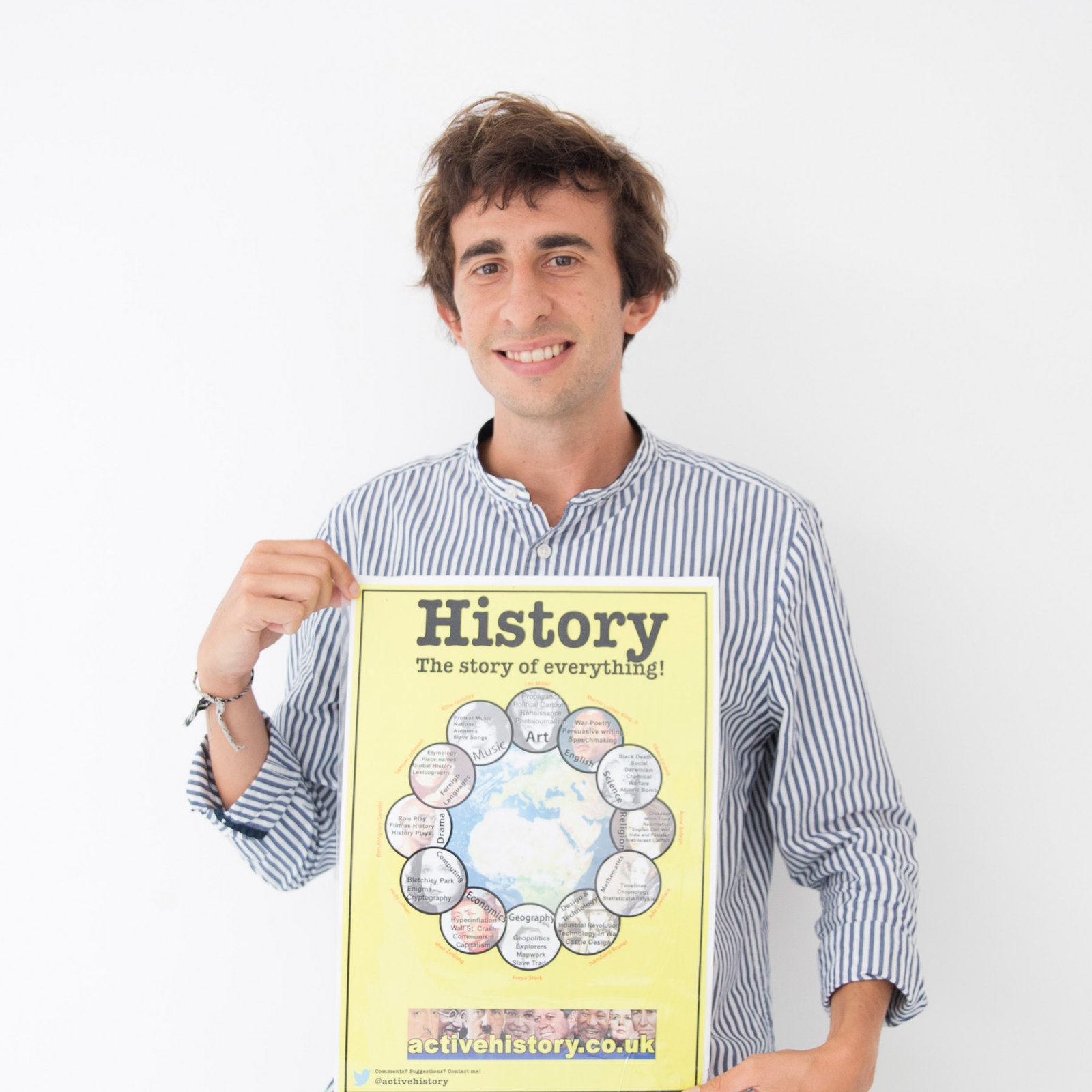 I am from Italy, and I grew up in Genova, in front of the Mediterranean Sea. In the past decade, I have worked as a historical political economist; I obtained a BA in Business at the University of Pavia in Italy, a MSc in Development Economics at the University of Sussex in UK and a PhD in Development Studies at the Institute of Development Studies in UK.
Being an historical political economist means that I have used both the historian analytical tools and the economist empirical tools to answer current political science research questions, such as on inequality, migration, early childhood development and organized crime. This allowed me to live and work around the world and complete research projects in Bangladesh, India, Zimbabwe, Rwanda and Colombia, in partnership with some UK universities, the United Nations, Save the Children and others. While doing this, I have also taught modules in history, economics, business and development at both a bachelor, master and PhD level at the University in Italy and in the UK.
As a teacher of individuals & societies, history and theory of knowledge, my job is to work along with my students to better understand our current era studying how history, economics and politics intertwined in the past and uncover its great consequences on the present and the future.
Matteo Battuello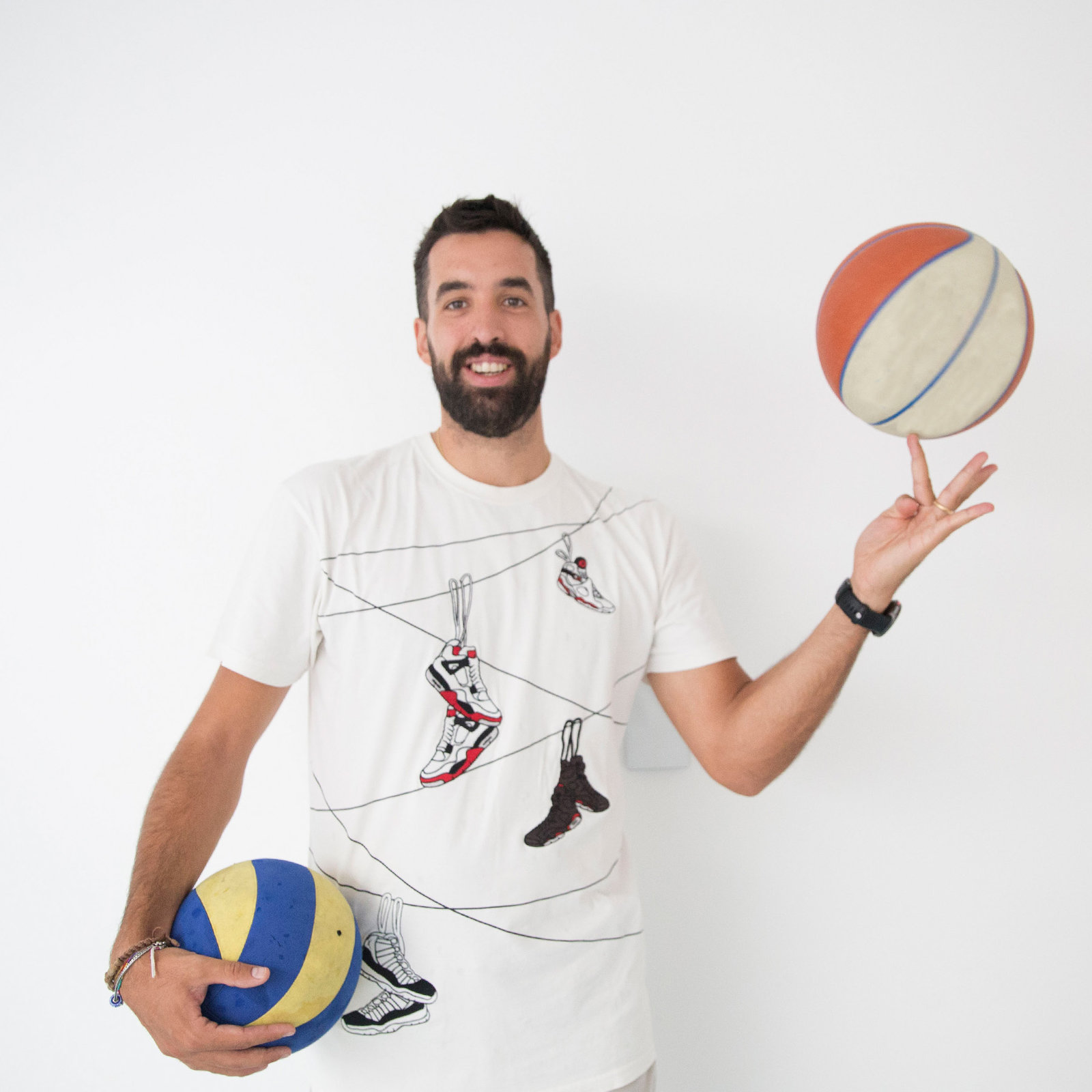 I was born in Ivrea, but now I live in a small town near Turin surrounded by nature. As a young man my only passion was sport; I got my degree in Physical Education at the University of Turin and during my studies I saw that teaching made me happy.
I'm very open-minded, with a wide idea of sport that does not stop only in the gym or in the swimming pool: its values must be transferred at home and in everyday life. I started teaching basketball in schools but alongside I also played the role of strength and conditioning coach always in the basketball environment, first in youth teams and then following professional high level senior teams.
By traveling throughout Europe between leagues and tournaments I have seen that sport and school have many points in common, one of these is the importance of facing new challenges every week in order to improve and know your limits and be able to move them further and further away.
Michael Jordan always said "Limits like fears are often just an illusion"
Rita Simon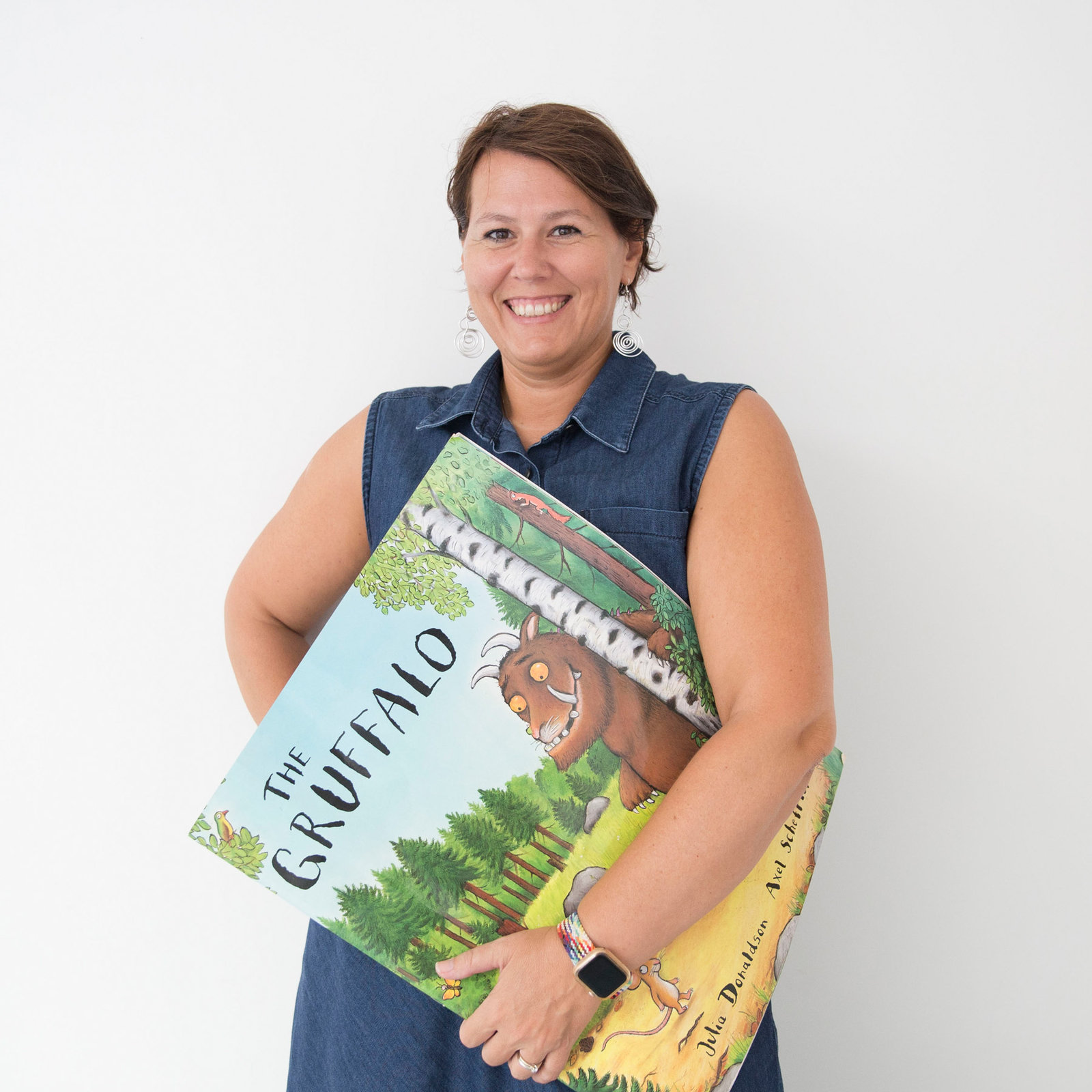 I am originally from Hungary; however, I have been living abroad for about 15 years now. I consider Italy my second home, though I also lived in the US, Spain, and Serbia. I have always loved to be in a multicultural environment. My professional mission became clear when I discovered the IB education program. I have witnessed firsthand the holistic approach of the IB's Primary Years Program through my children's growth and development, leading me to make the decision to return to school to complete the iPGCE at the University of East London.
I consider myself a lifelong learner who is open to new ideas and approaches both in my daily and professional life. 
My goal is to facilitate students' acquisition of knowledge and skills by creating a culture of autonomy, choice, and challenges. I see my students as open-minded and collaborative, creating the opportunity for a wide range of learning experiences. I tailor my teaching methods to the child's needs and motivate students in order to grow both academically and socially. 
Working in a multicultural environment allowed me to gain experience with English Language learners and to understand the value of "translanguaging", encouraging them to use their home language as a tool to learn English. 
Cristina Genovese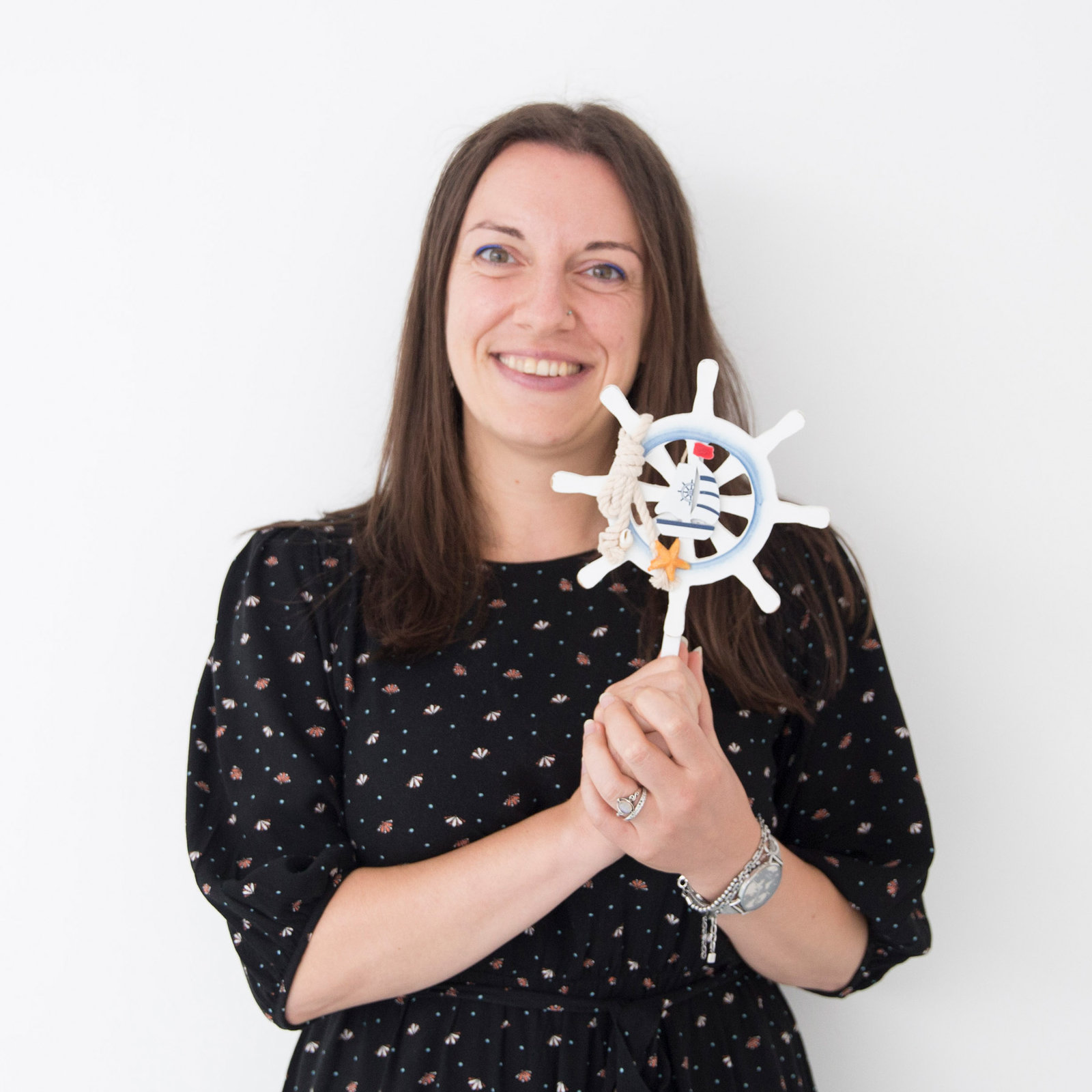 I was born and raised in a beautiful little village in Northeast Italy, yet I decided to carry out my main education abroad. After graduation, I flew to Tasmania (Australia) where I did my PhD, and I am formally a polar biogeochemist. During this time, I was fortunate enough to participate in a polar expedition to Antarctica, surely one of the best experiences I have had so far.
I have always been interested in teaching and I strongly believe in the educational aspect of school. The goal is to help the students cultivate the seed of curiosity and observation, and I am thrilled to have this occasion at WINS. Teaching and sharing with students the beauty and the secrets of science has thus become my main interest.
Beside science, I love reading, travelling, participating in outdoor activities, as well as visiting historical and architectural sites and museums.
Linda Kovacs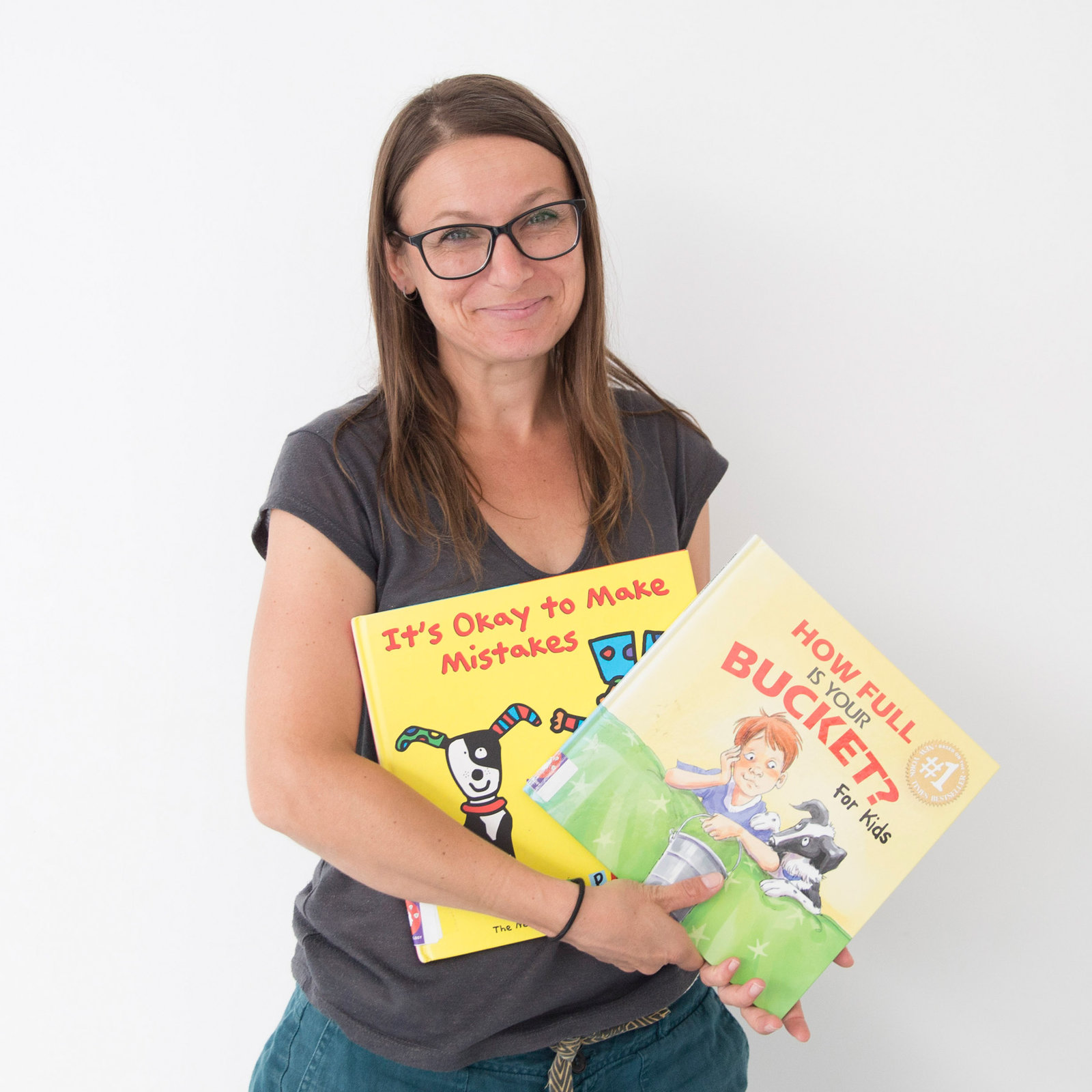 I am originally from Romania, but I've lived and worked on three continents, starting from the age of 15. I see myself as a global citizen, having taken from and given a bit of myself in each place. In the USA I learned self-determination and self-reliance, hard work, ethics as well as growth mindset, which years later I successfully implemented in my classrooms in China and Thailand. Asia showed me how truly valued teachers are, how to slow down to find balance, adapt my expectations and appreciate human benevolence. 
I've been a teacher for over 17 years but I never stop learning myself, having gone back for a second Bachelor and Master's in Psychology, after my children were born. I used the pandemic down time to take on online courses and read tons of history, philosophy, science and literature.
In my classroom, I aim for a warm learning environment and try to make my students feel appreciated as individuals, heard, valued and understood. I give them space and opportunities to grow and develop as a whole person, a global citizen, ready to take on the world. 
"Sir, how does a man die when he's deprived of the consolations of literature?" "In one of two ways," he said, "putrescence of the heart or atrophy of the nervous system." "Neither one is very pleasant, I expect," – Kurt Vonnegut, Cat's Cradle
"We should all read science and learn to think like scientists, not because science is useful (though it is), but because the light of knowledge is wonderful and banishes the debilitating and time-wasting fear of the dark" – Dawkins, Richard.
Samira Asgari
I am originally from Tehran, the beautiful metropolis and the capital city of Iran.
I graduated from university with B.A. in English translation, accordingly I was endowed with the competency to collaborate with some international companies and organizations as an interpreter and international coordinator. Nonetheless, I found my passion for teaching area that led me start my Master's degree in Linguistics in which I had the opportunity to go deeper into the fundamental concepts in TEFL, applied linguistics, teaching methodology, sociolinguistics, psycholinguistics, multilingualism, and error analysis.
Furthermore, having a discovery mindset and enthusiasm about pursuing a research-based academic course steered me to the University of Turin where I graduated from 'English and American Studies." The field of study that qualified me to proceed along the designing together with implementing, and integrating various case study and survey research in my classrooms.
I have been a grade teacher in some international schools as well as having experience in teaching American history, literature, academic writing, and Cambridge preparation exam courses (PET, FCE, and CAE). I have also been a CLIL, ESP (English for Specific Purposes), EAL, and EFL teacher for a couple of years.
My educational goals have always been revolved around educating autonomous learners, critical thinkers, effective problem solvers, and global citizens.
Rossana Spina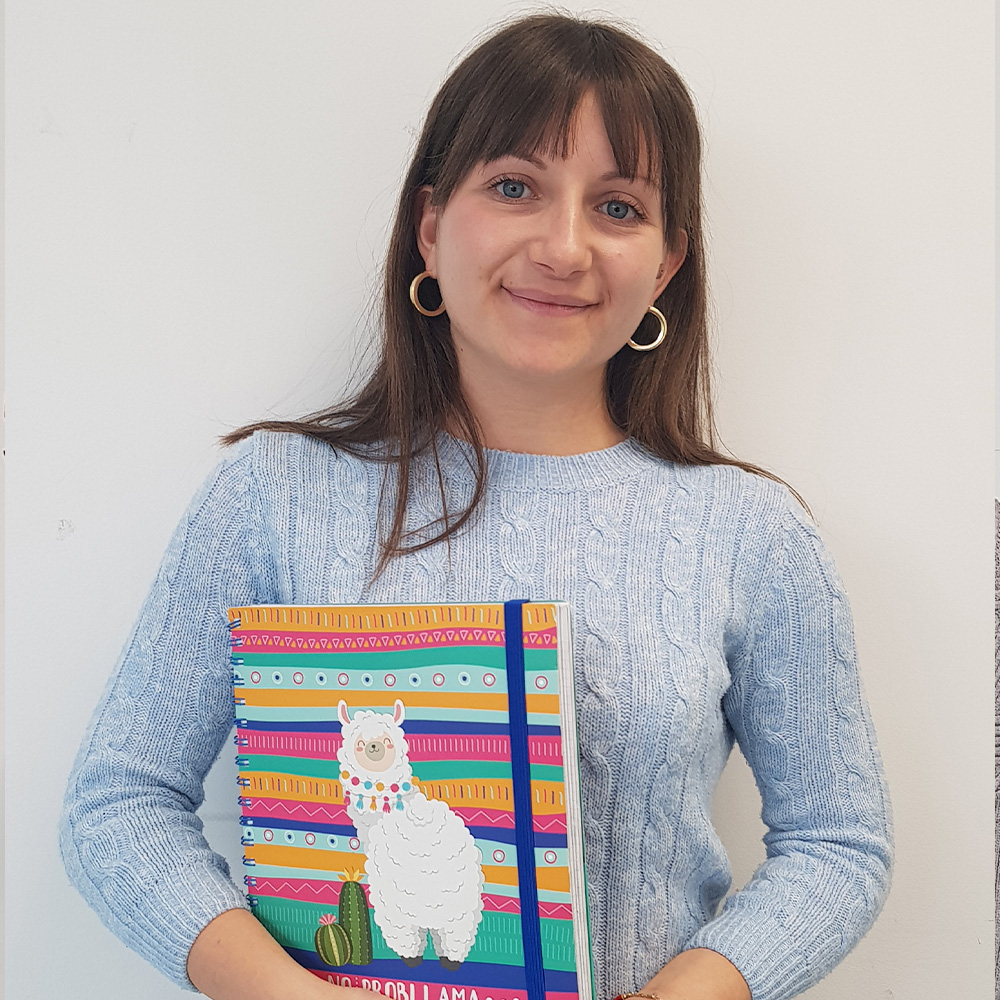 I was born in a small town near Turin, but my parents come from the South of Italy, whose values and traditions I feel very close to.
As far as my school education, after attending the ESABAC program which let me obtain a French-Italian Double Diploma, I've graduated in Foreign Languages and Literatures at the University of Turin, where I have had the chance to analyse some works of my favorite authors, such as Shakespeare, the Brontë Sisters and Jane Austen. I have also studied Mandarin there, which, together with backpacking across South-East Asia, made me grow fond of the East and Eastern philosophy.
In the meanwhile, I have worked as a private tutor for teenagers and adults and taken part in a regional project about fostering teenagers with special needs; moreover, I have been a content creator producing an online course of Mandarin as part of my university internship.
Thanks to WINS, I have experienced the effectiveness of the IB method, and I am excited about teaching in such an environment that encourages kindness, critical thinking, curiosity and being open-minded towards other cultures.
Klaus Zwirner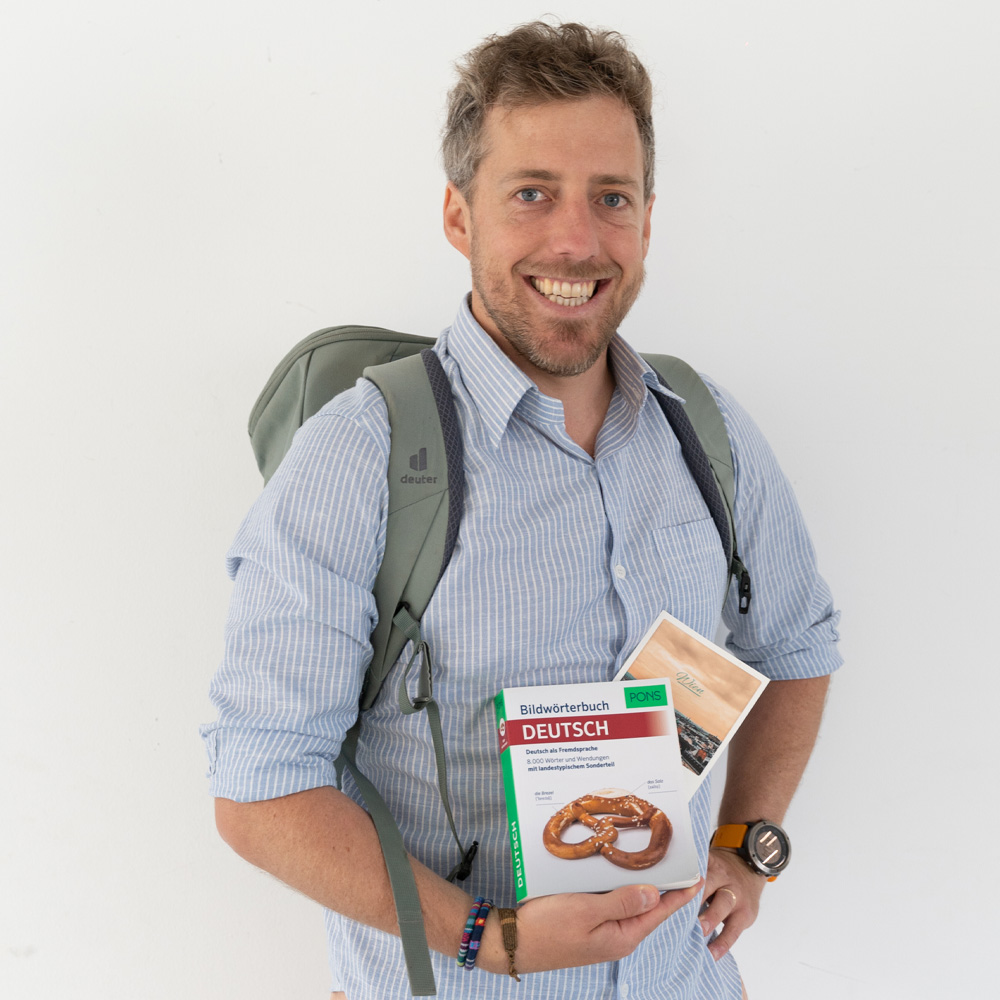 I am 36 years old and originally from Vienna, in Austria. Through my geography studies at the university of Vienna, I got the possibility to explore places, and cultures in different regions of the world. After my master's degree, I decided to follow my passion, so I started other studies at the Pedagogic University of Vienna to become a German and Geography teacher. During my last semester I did an ERASMUS at the University of Granada, Spain. This helped me to enhance my language skills and also get more experiences abroad, which I could also implement in my profession as a German teacher in Vienna and since 2021 in Turin. 
"Beim Reden kommen die Leute zusammen." (Deutsches Sprichwort)   "Talking brings people together" (German saying)
Transferring my passion for the German language means also to get in touch with people and to share intercultural exchange of values and experiences. My main goal is to create a motivational and inspiring learning atmosphere. Furthermore, I want to encourage my students to try speaking and communicating in the language classes, so they can improve their German language skills and be prepared for their future challenges in an international environment.
If you cannot find me at school, I spend most of my time in nature, with backcountry skiing, climbing, hiking, or building my own wooden furniture.
Carlotta Rech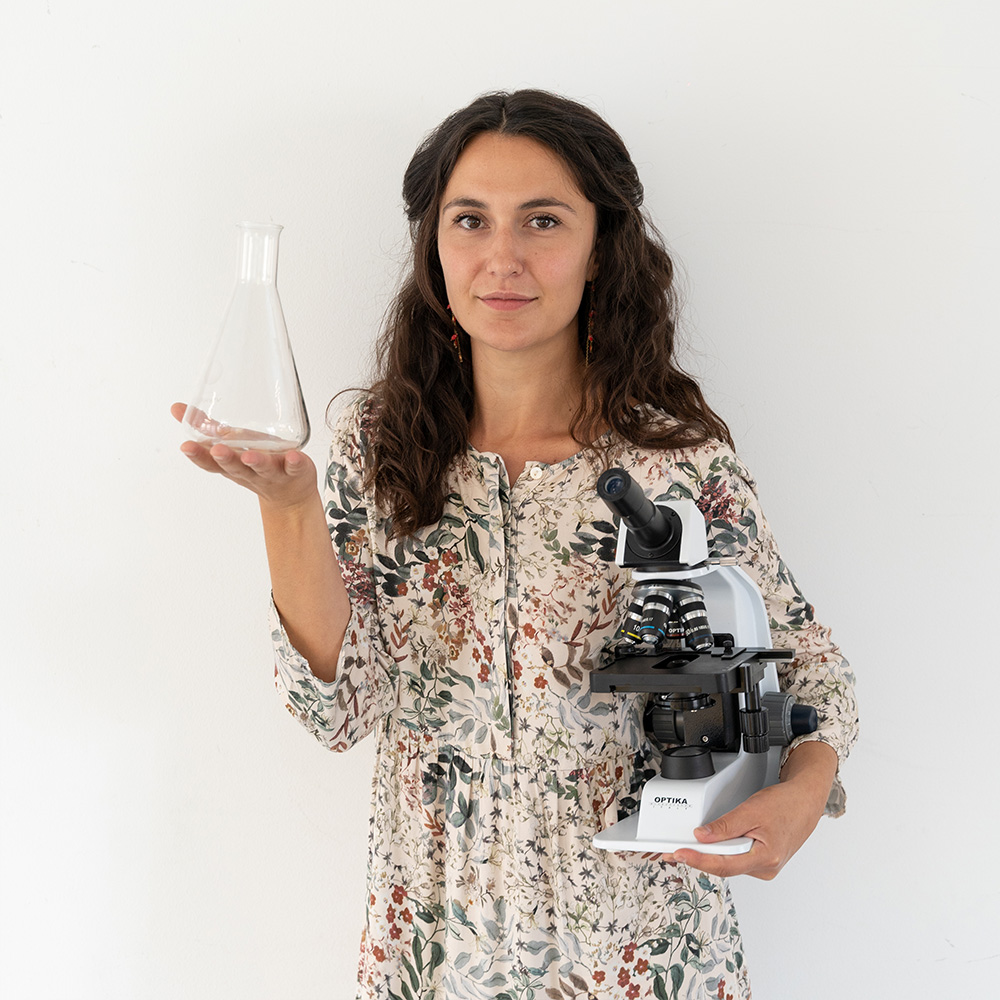 Arianna Bosetti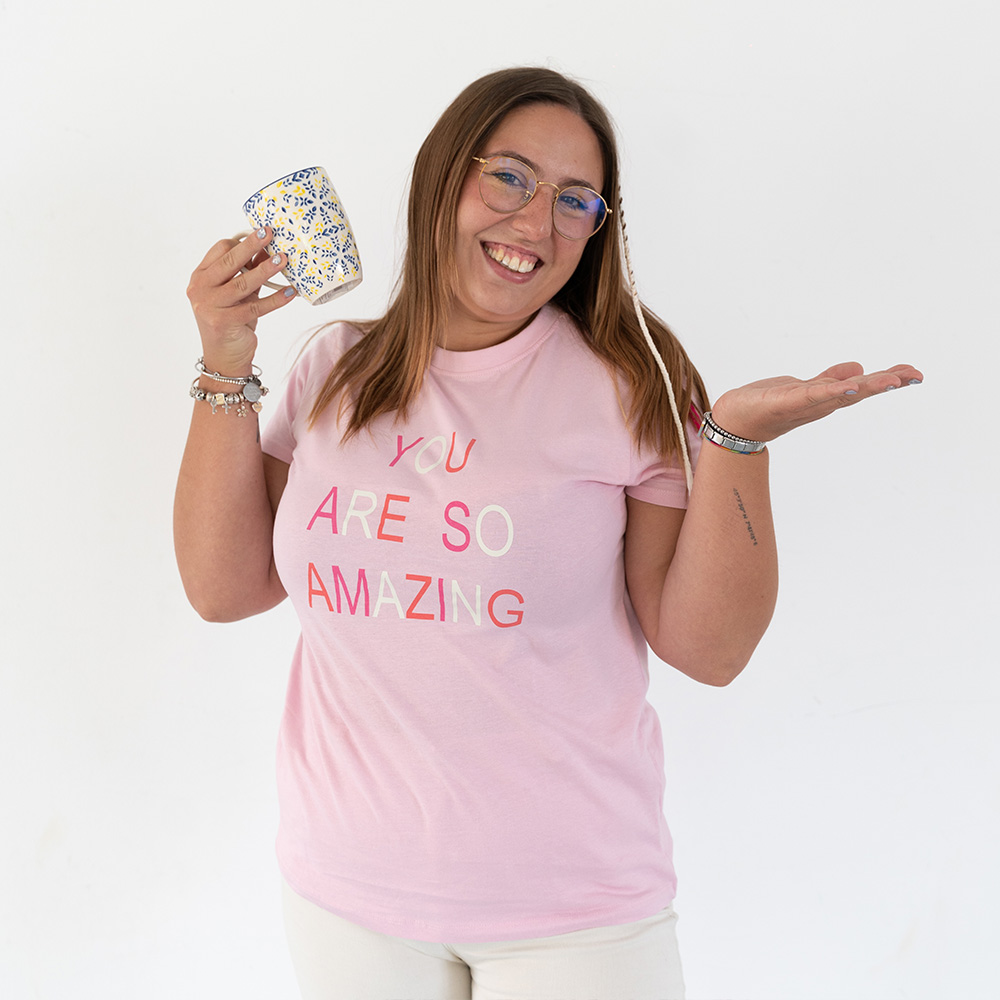 Giorgio Volpi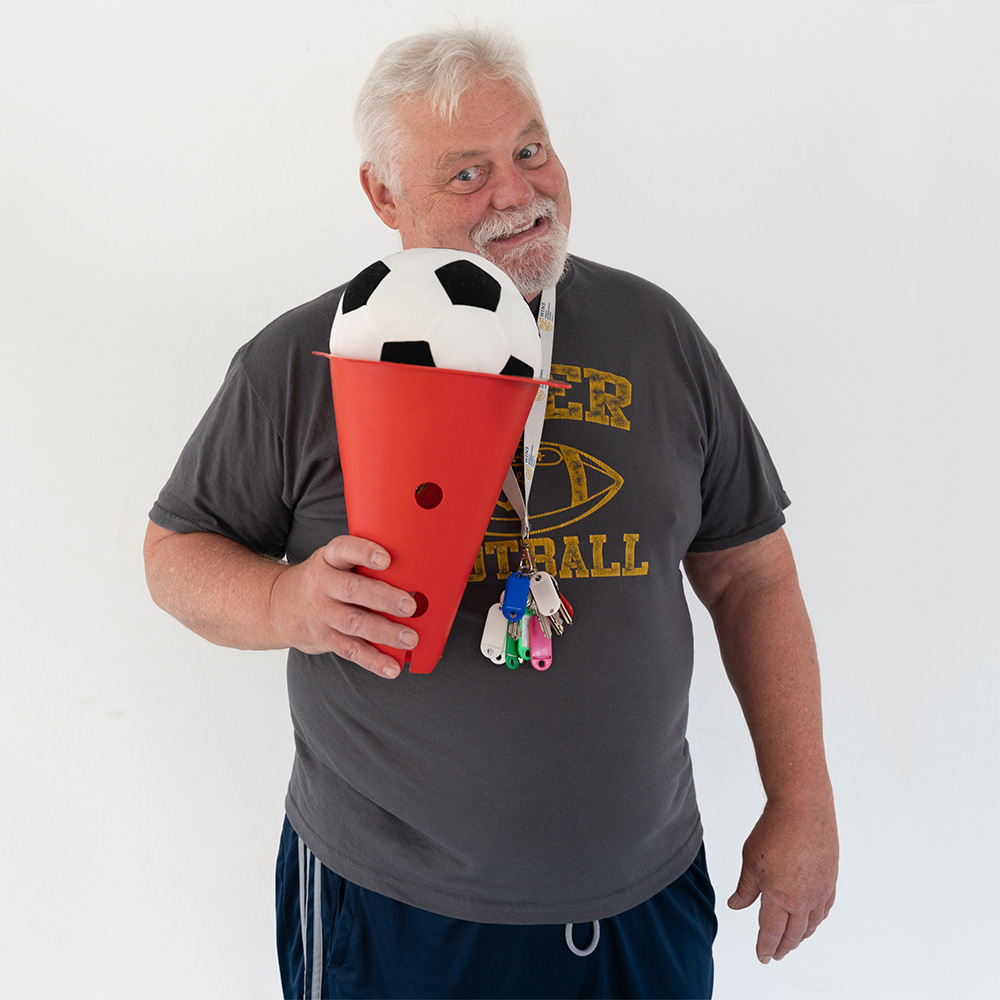 Jennifer Wolfe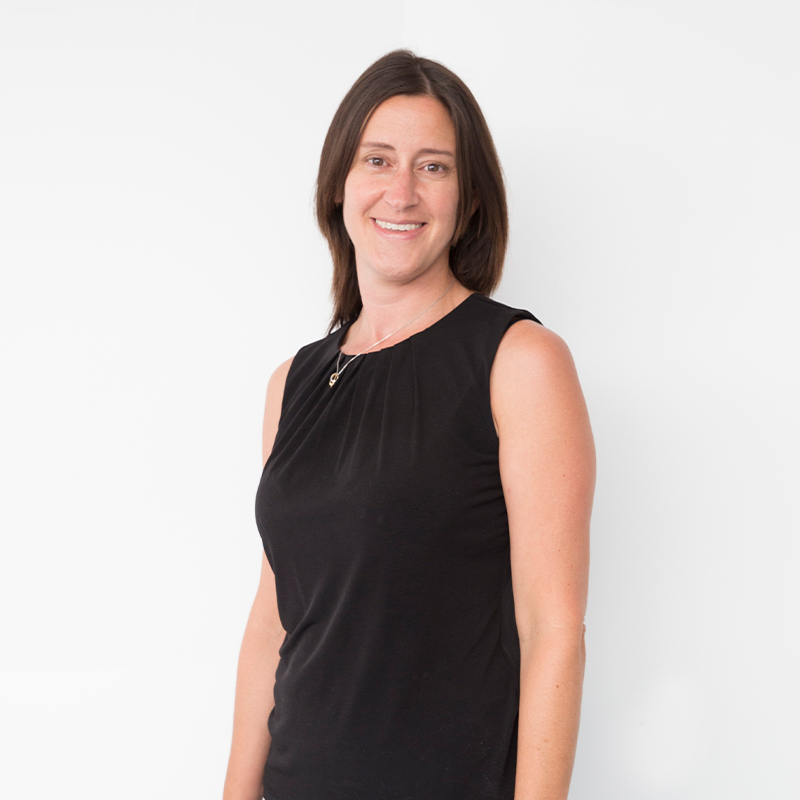 I am originally from North Carolina but have fallen in love with Italy and my adoptive city of Turin, where I have lived for ten years. As a natural linguaphile, I began my career first as an English as a Second Language teacher and then, after completing my Master's degree, as an Italian teacher. I am particularly passionate about language acquisition and how young children first learn to communicate. I am also a firm believer in the benefits of the IB PYP program for young learners, which embraces inquiry and promotes play, discovery and exploration. I believe that by supporting children's natural curiosity and inclination to learn, we lay solid foundations for future learning. I am constantly amazed how such little people can achieve such remarkable things. I look forward to working with your children and accompanying them on this extraordinary journey!
Maicy Coon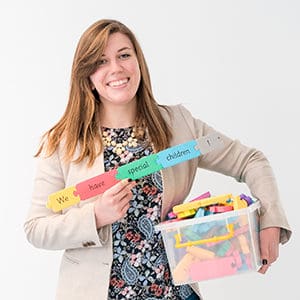 I am originally from Minnesota in the United States. This is where I first obtained an associate's degree in psychology followed by a bachelor's degree in animal and equine sciences. After spending some time working in the dairy and equine industries, I found myself constantly seeking work with individuals with special needs, especially children.
I followed my passion of helping those with learning differences and pursued my master's degree in Social Work at Boston College, in Massachusetts. I worked as a primary school Social Worker in Boston before moving to Turin in 2019. As a SENs teacher, I am passionate about helping all students discover about themselves, gain confidence, and find the unique ways that they learn best. This helps the students I work with see and then reach their full potentials.
Carolina Corbò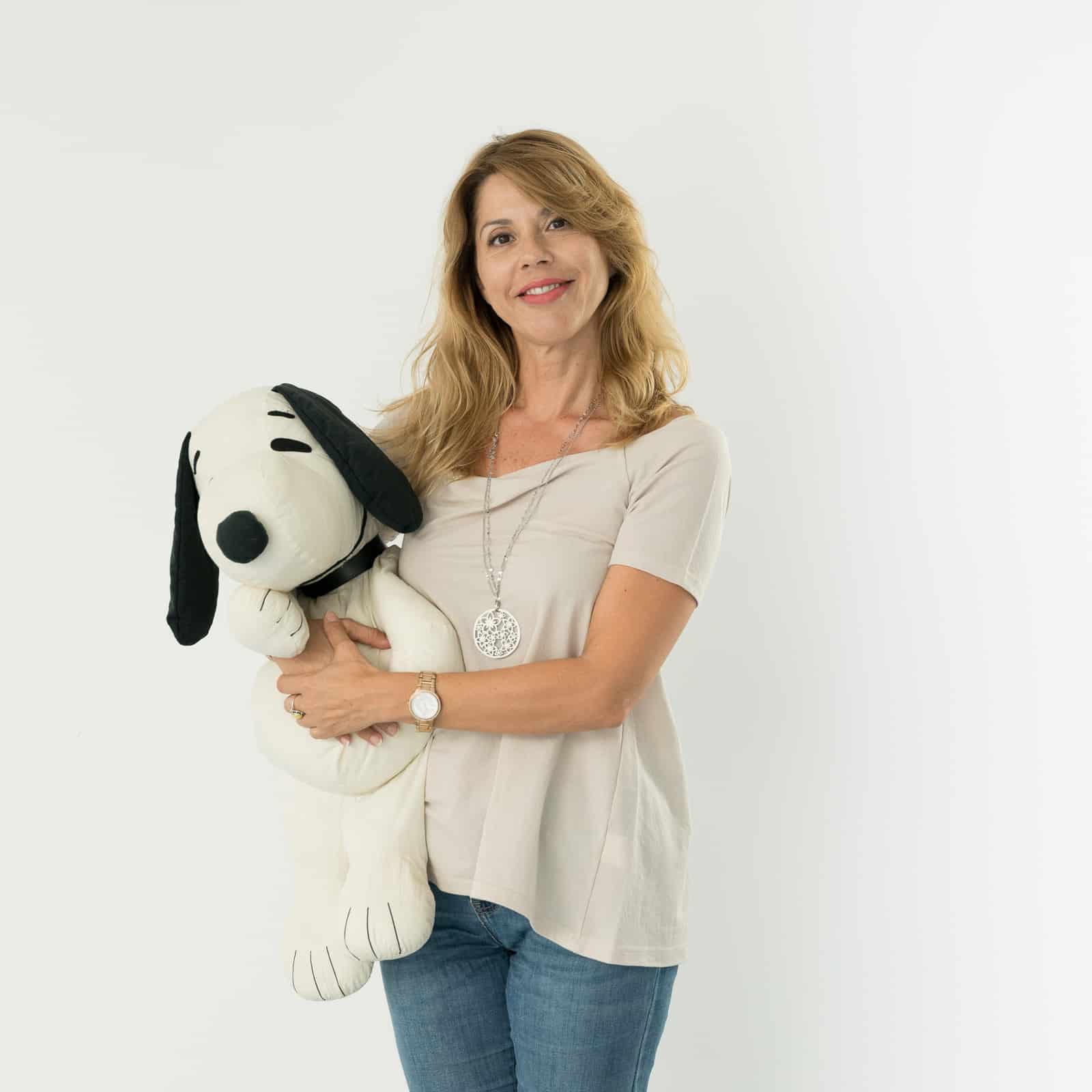 I was born in Genoa, but I spent the first 14 years of my life around the world before settling down in Turin.
After graduating in Foreign Languages ​​and Literatures, I worked in various sectors, but I continued teaching English, and Italian as a foreign language only as an extra activity, until the turning point that occurred in 2015 when I flew to Scotland and obtained my CELTA.
Since then, my passion for teaching has never left me because I strongly believe that knowledge is the only and actual weapon to hand on to future generations.
I believe in the importance of mutual respect, in the acceptance of differences and in empathy as tools for creating a healthy and peaceful learning environment.
My motto is Let's go the extra mile, but with our head screwed on!
Marko Kronfeld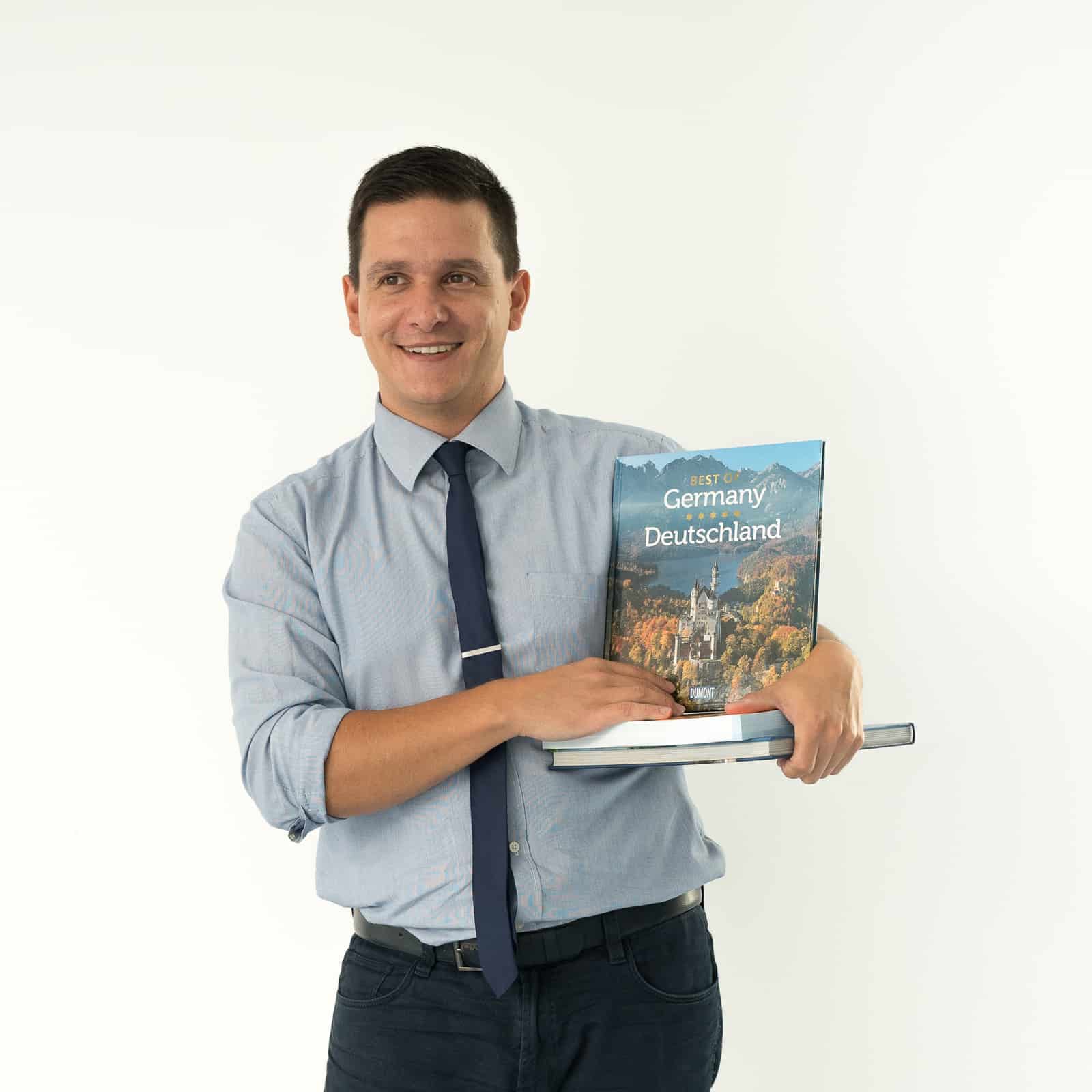 I am originally from Stuttgart, in Germany.
I moved to Turin in 1997 with my family when I was 15 years old and since then I studied and trained here in Turin at the Università degli Studi di Torino.
I explored the world of being a translator and interpreter in the car industry. I also used my linguistic knowledge in the tourist sector and I gave my voice to some audio books for German learning books. From the time I was in university when I helped my friends to learn proper German, I never lost the passion to teach my language, to share my culture, the history of my root, and the unique way the Germans talk, think and work. I have taught my passion since 2006 to kids, teenagers and adults and every time I see a progress or an improvement I feel like the citizens of the world are coming a bit closer together.
I'm convinced that learning a language helps us to understand each other better, which could lead us to a worldwide peaceful living together.
Rossella Pastore

I have always been proud of my roots and the cultural heritage of my country. However, I have always had a strong interest and curiosity towards multiculturalism and language learning.
After achieving a degree in Lingue e Letterature Straniere and a degree in Interpretazione di Conferenza in Italy and after several work experiences in England, my vocation for teaching arrived, marking a significant turning point in my life. I completed a PGCE in Foreign Modern Languages at London Metropolitan University and thus far, I have taught Italian, Spanish, English and French.
The IB philosophy is my inspiration. I feel a great responsibility towards my pupils and society and my ultimate goal is to provide my students with a unique learning experience which is engaging, relevant, and inspiring, in which my pupils are protagonists of their own learning and acquire not only the ability to reflect on global concepts, but mainly to identify with them.
My pedagogical and teaching approach aims at stimulating passion, curiosity, communication, reflexion, critical thinking, risk-taking and problem-solving skills, independence, resilience and creativity.
Katharine Tracey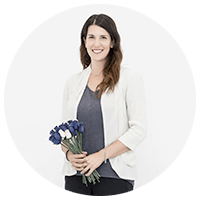 I am originally from the Chicago land area in the United States, however, I now call Turin home after moving here over 7 years ago.  I received my undergraduate degree at Indiana University, where after, I continued my studies in Italy with a masters in communications and an additional graduate degree in international teaching which led me to the wonderful world of IB teaching and learning. I have been teaching in various school environments, throughout my time in Italy, where English is primarily a second language.
I believe that learning is an experience to be had outside the book, and that is why I am a strong advocate for the IB teaching and learning program.  I aim to bring my passion for teaching and learning to our students so they can become enthusiastic life time learners.
I strive to encourage a positive, uplifting, dynamic and well organized classroom in order for my students to succeed.
If you can't find me in the classroom, you'll be able to find me on a yoga mat, skiing down a mountain, or planning my next trip.
María Belèn Gama Morales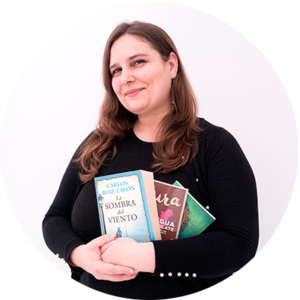 I am from Mérida, a UNESCO World Heritage city, in the beautiful region of Extremadura, in the south west of Spain. I got my English Studies degree at the University of Extremadura and my teaching certificate at the University of Salamanca and a master's degree in Spanish as a Foreign Language at Nebrija University.
I have worked as an English teacher in Spain, and I have been teaching Spanish for more than 10 years around the world: United Kingdom, France, Ireland, Sri Lanka, China, Kenya and now, Italy.  I have worked with different systems: Spanish Curriculum, UK National Curriculum, IGCSE, A Levels and IB DP.
I am an IB examiner for Spanish B. I love the IB system, and I am very glad to be able to work with MYP at WINS.
Jacqueline Catalano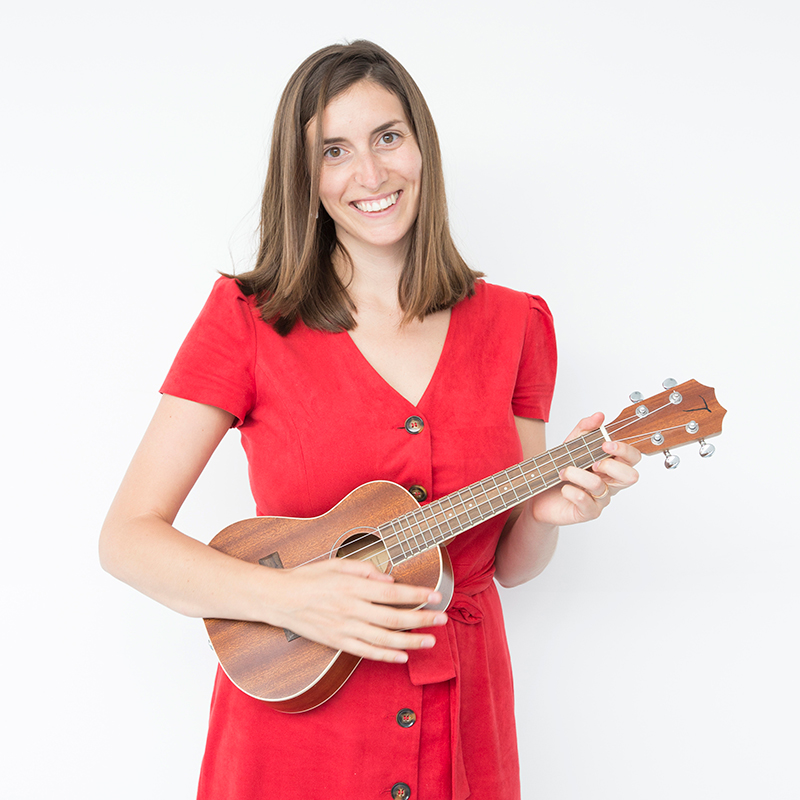 I am originally from the small town of Williams Lake, British Columbia (Canada) and graduated with a Bachelor of Education from Thompson Rivers University in Kamloops, British Columbia.
My first teaching position was on a First Nations reserve in a rural part of Canada, but after a while, I decided to venture out of my comfort zone and found a primary teaching position in the big metropolis of Shanghai.  This was a huge contrast to my life in Canada, but I embraced the changes and jumped right into my international teaching career where I coordinated a team of grade one teachers, and then went on to help develop the fine arts program, where I also taught music. As gratifying as this experience was, I was looking for a place closer to nature, which brought me to beautiful Turin, which is where I have been for the last four years.  
Since working internationally, I have acquired the love of teaching through inquiry and using the PYP curriculum.  I value having a safe space for my students to strengthen their curiosity and share their ideas and selves with one another. I also believe that building a strong community between myself, my students and their families is important and lends itself to being learners inside and out of the school environment.  I also use music as regular part of the classroom routine, so you will certainly hear sounds of the ukulele coming from my classroom!  
Elena Fernandez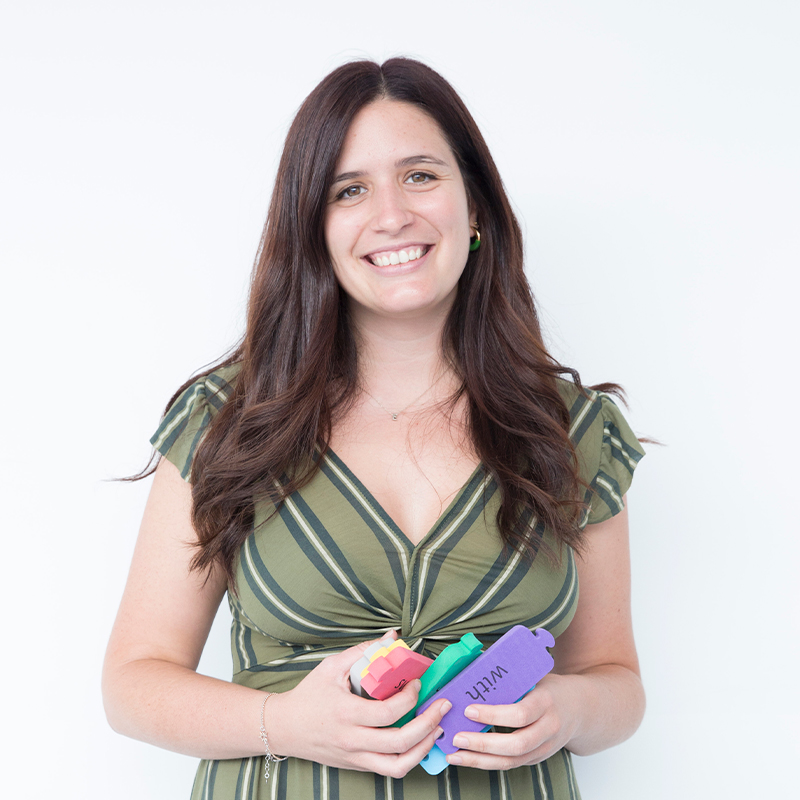 I am originally from Córdoba, a city in the south of Spain traditionally known for its mixture of cultures, so it is engraved in me how beneficial it is for us to grow in a culturally diverse environment – such as an international community.
I got my Primary Years Teaching degree and English as a Second Language Teaching specialization at the University of Córdoba and have 8 years of experience teaching in very diverse backgrounds. I spent the last three years teaching in a lovely international school in Madrid and fell in love with the IB PYP system.
I always strive to really get to know my students to create a safe environment where they not only learn and explore but feel at home away from home.
Dimitra Kagiantza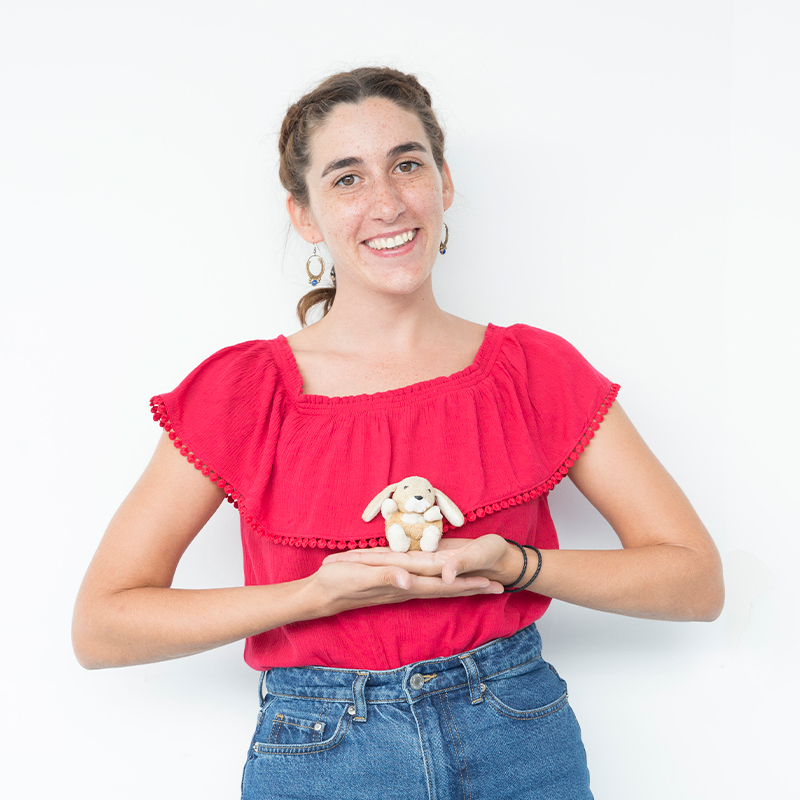 I was born and raised in the picturesque Greek countryside and at a young age I discovered the two passions that guide me through life: teaching and traveling.  After I graduated from the Department of Early Childhood Education of University of Ioannina in Greece, I started my international teaching career at multicultural schools around the world: Greece, Sweden, Sudan and Germany. This year I am excited to move to Italy and become a part of WINS educational community. 
The inquiry and play-based approaches to learning fascinate me and are the basis of my teaching style. I enjoy discovering the world through the eyes of my students and give them a range of opportunities to grow holistically, explore their interests and develop their skills. 
As Aristotle said "Educating the mind without educating the heart is no education at all" and this is the reason why I enjoy working with the IB curriculum that supports flexibility and holistic learning. 
Lorenzo Curti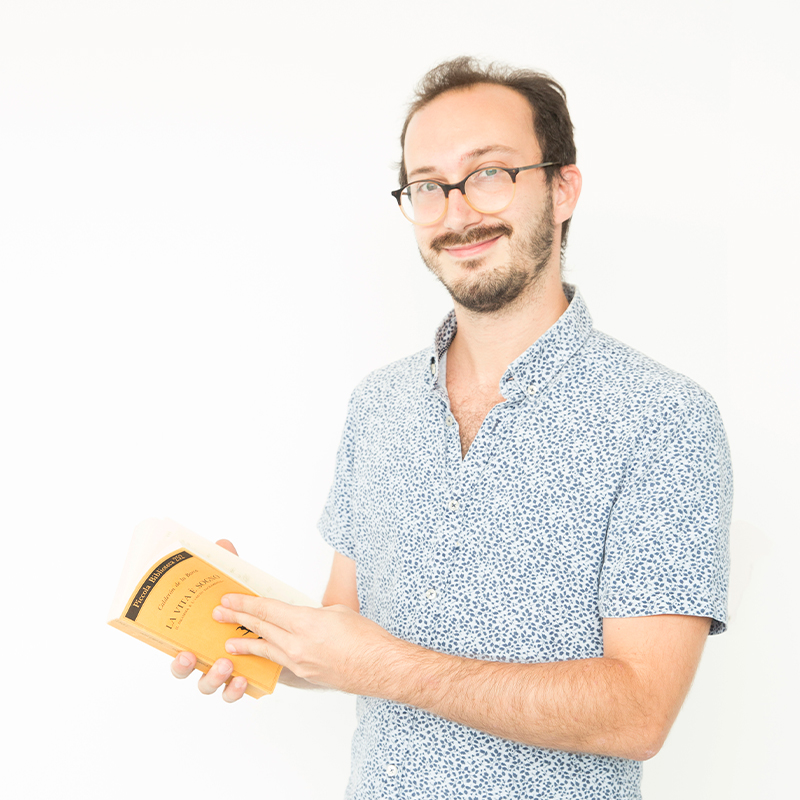 Born in Livorno, Tuscany, in 1993, I obtained my degree in Clinical Psychology at University of Turin. Later, with Turin's Department of Psychology, I have done research upon issues as sexual orientation and gender identity. Then, I had the opportunity to contribute to a research activity related to human-machine interaction with Computer Science Department. These activities led me to publish academic papers in prominent international scientific journals. I think that studying never ends and I am now specialising in order to obtain a degree in psychoanalytic psychotherapy. Along with research activities, I carried on my passion for teaching in schools and institutions and I collaborated with educational and prevention projects, with a focus on children and young people's needs. I believe in school as an institution where it is possible for students to experiment and to explore knowledge and, with it, the world.
Anna Coppola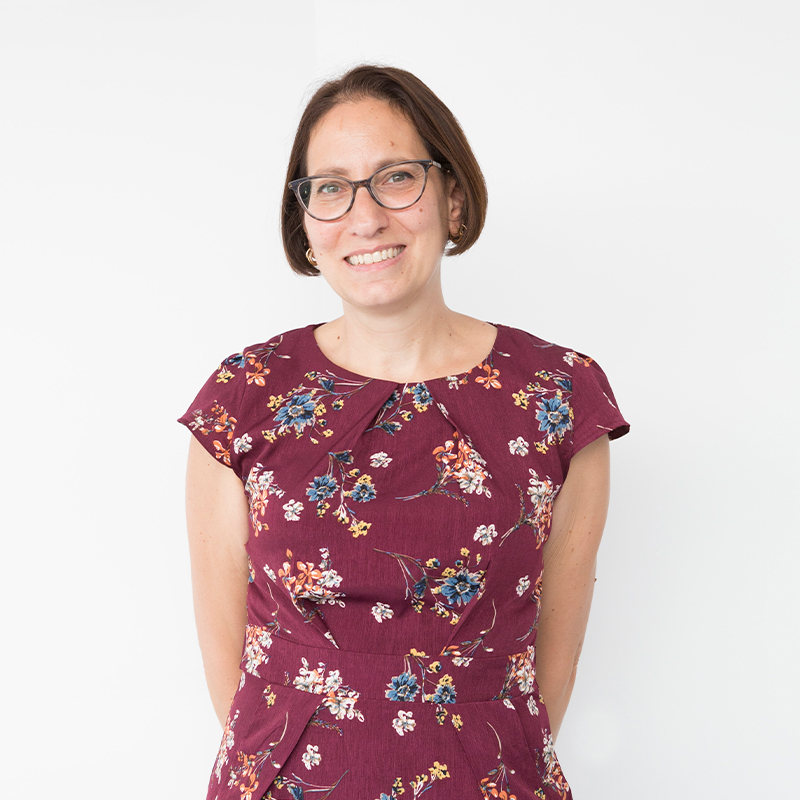 I am a Secondary School teacher from Manchester in the north-west of England, born to Italian parents. 
I have been a teacher for 22 years in seven different countries, including Spain, Turkey and Morocco, and I am excited to start working at WINS Torino. As an EAL teacher I have been lucky to have experienced living and working in many different countries with different cultures. I have experience in teaching young children, juniors, teenagers and adults of all ability groups. I am also a Trinity Skills for Life examiner, as well as a Cambridge ESOL examiner for KET, PET, FCE and CAE.  
I have always wanted to be a teacher and I try to help my students achieve their goals. 
In my free time I love travelling, exploring new places and learning languages! 
Matthew Krasner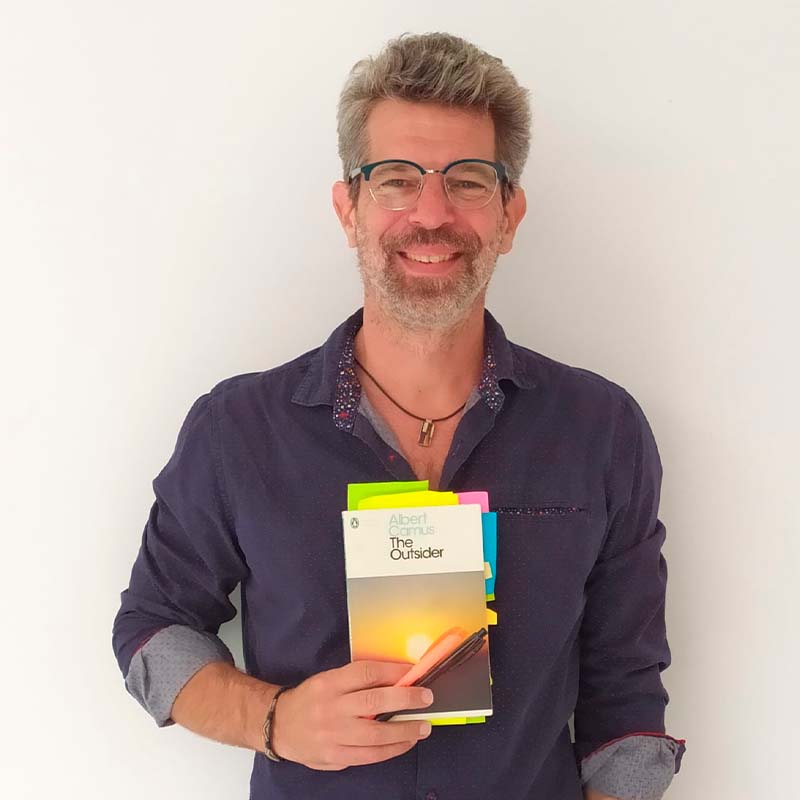 I found my calling for education after wrestling with corporate America for a 10-year spell and I have not looked back. I have now taught various English language, literature and writing courses for 18 years and take great pleasure in the dialogue entertained between young and (relatively) old. For the last 14 years I taught and served as a senior administrator for an IB international school in Warsaw Poland. I am a writer and mindfulness coach and have developed programs for kids to "be more bored" within this age of digital overload. The English classroom at its best can be a sacred space for self-discovery and community building. At its worst? I haven't discovered that yet.
Giulia Grosso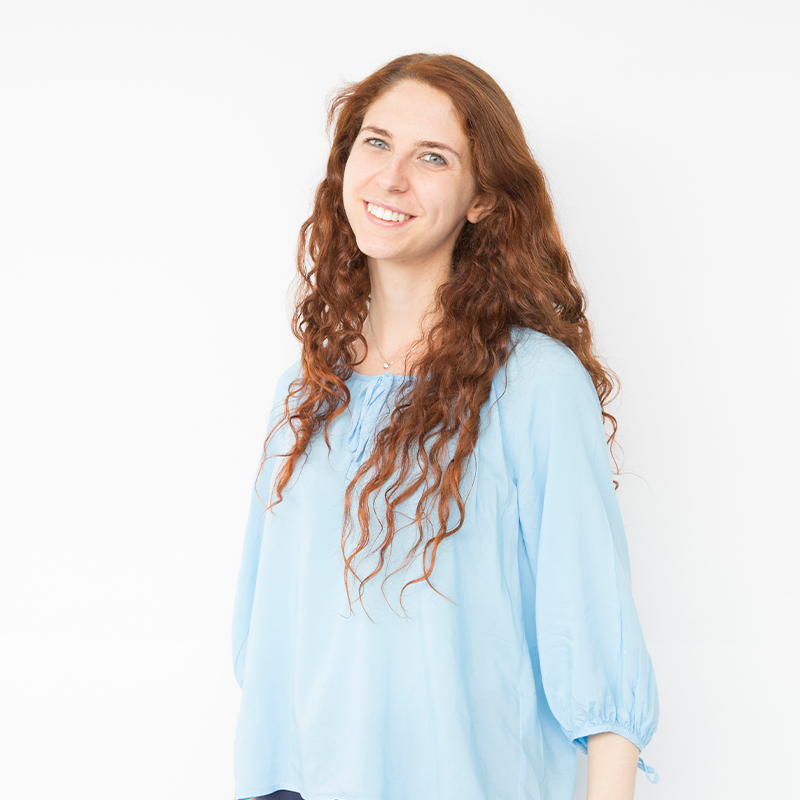 BA Classics, MA Modern Philology & History (UCSC Milan).
I'm passionate about teaching and verbal communication: I've been teaching Italian L2/LS since 2018, with the possibility to work in a multicultural environment. According to me teaching is try to answer to the fundamental question how you know what you know.
I've studied ballet for 11 years, cinema and drama for 4 years: Art in all of its forms could really be a promise of happiness. I love meeting people from different cultures in order to be open-minded about what happens in the world. 
Mauro Bimbi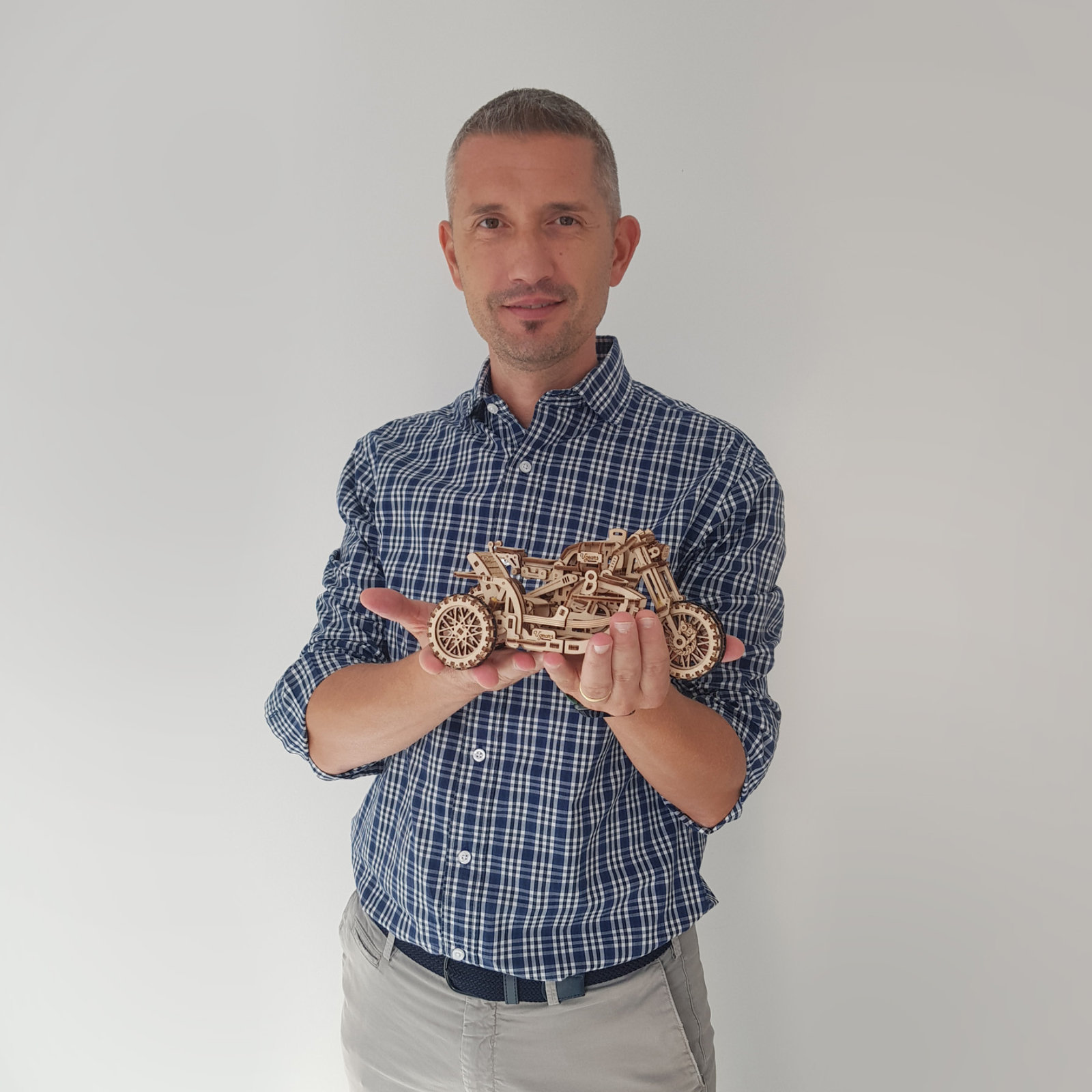 "There is a twofold advantage in teaching, because, while you teach, you learn" – Seneca
I am a designer and an ergonomics specialist born in Ivrea on May 21st 1979.
I earned an Industrial Design degree in 2003 at the faculty of Architecture at the Polytechnic of Turin.
During University I approached the discipline of Ergonomics and accepted an annual internship proposal relating to postural comfort criteria from Business Unit Heavy Trucks of Iveco in Turin.
In 2004 I entered the University Master program in Ergonomics and Human Factors at the University of Turin and acquired knowledge in Product Design, Interior Design, Transportation Design and Usability Experience.
Member of SIE – Italian Society of Ergonomics – I am an expert of innovation and ergonomics quality of products; I collaborate with private University and research center teaching Design and Ergonomics applied to Industrial Design.
Rebecca Forgione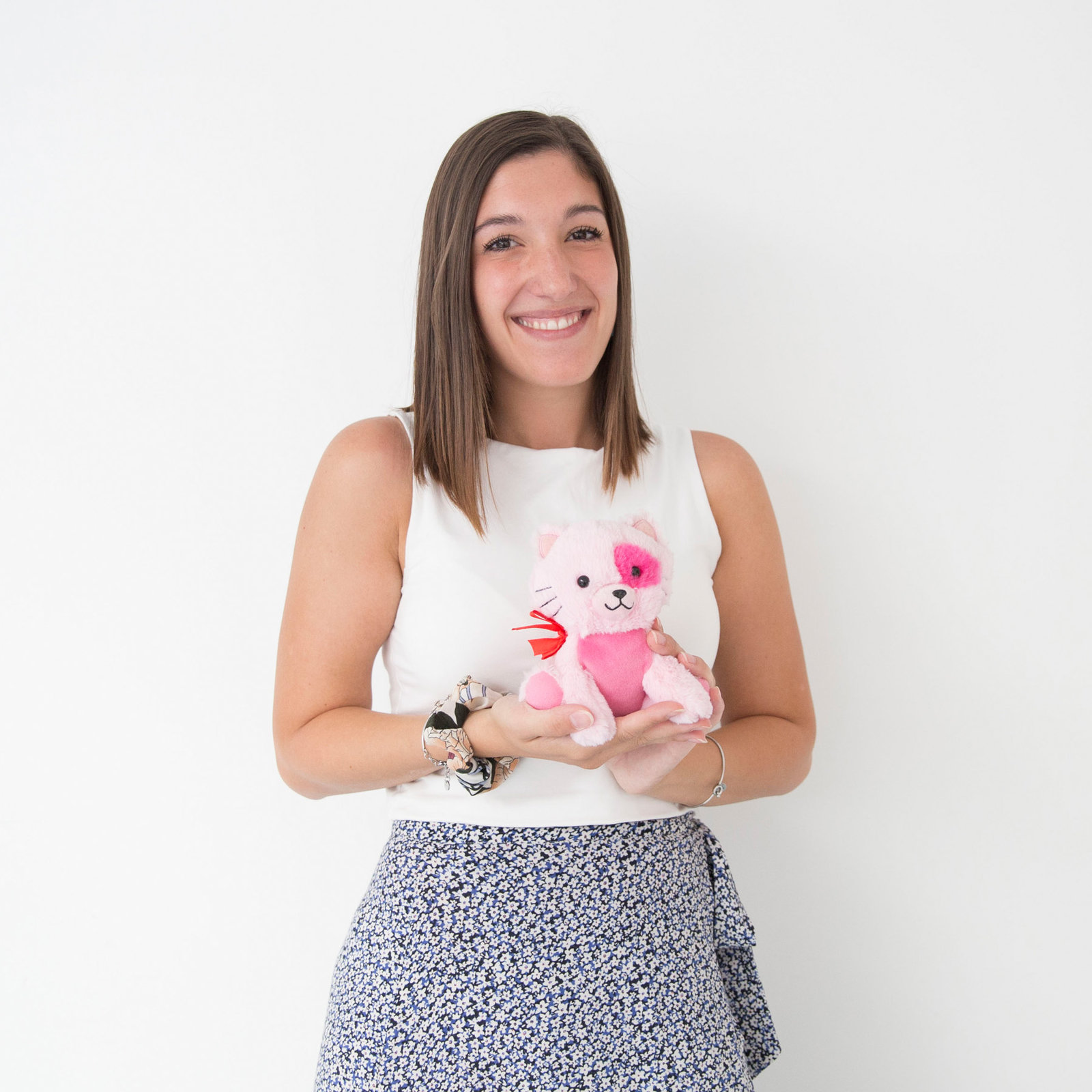 I was born in Turin and I graduated in Linguistic Mediation, specializing in translation and interpreting. I studied English, Spanish and French in depth and, during my first year of university, I had the opportunity to approach the Arabic language.
At the age of 14 I made my first study trip to London and, after high school, I lived for two months in New York City, where I went to take an English course thanks to which I improved my communication skills and met many people with languages and traditions very different from those of Italian culture. It was the most beautiful and formative experience of my life. 
I have different hobbies and one of them is the study of foreign languages. Being a very dynamic and curious person, I try to keep up to date in my field and I have recently chosen to take a Business English course that allowed me to know in depth the working, administrative and legal English. 
I am very proud to be part of WINS, because it allows me to combine my two greatest passions: foreign languages and teaching. 
Zain Ahmed Mir
Marta Viale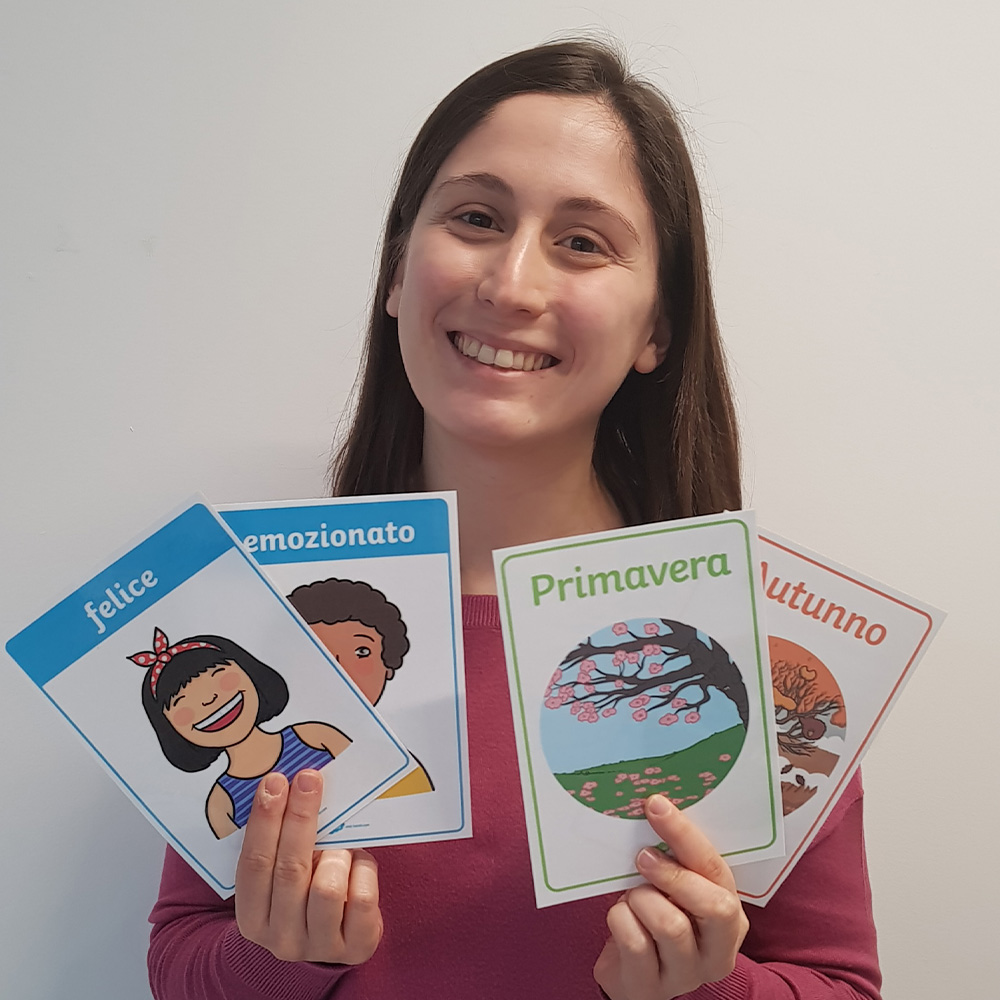 I was born and raised in Casale Monferrato, a small town surrounded by hills and vineyards in our beautiful Piemonte.
I graduated in Modern Languages and Literatures (English and Arabic) at University of Turin in 2019. I then moved to Venice to pursue my Master's in Languages, Economics and Institutions of Arab Countries at Ca' Foscari University of Venice, and graduated with a thesis on early years education in Jordan. During my studies, I spent my semesters abroad in Bristol (UK) and Amman (Jordan).
In the meantime, I developed my interest in teaching and took my CEDILS, a certificate in teaching Italian as a foreign language. I started working in Italian language centers in Venice and Cambridge (UK), thus gaining experience in teaching Italian to all ages and levels. In September 2022, I started teaching PYP Italian Language Acquisition at WINS.
I love learning new languages, and nothing makes me happier than sharing my own language and culture with my students. The core of my work is enabling children to share and discuss their thoughts and experiences in Italian, enriching each class with their own culture and their unique perspective.
Marcello Rotondo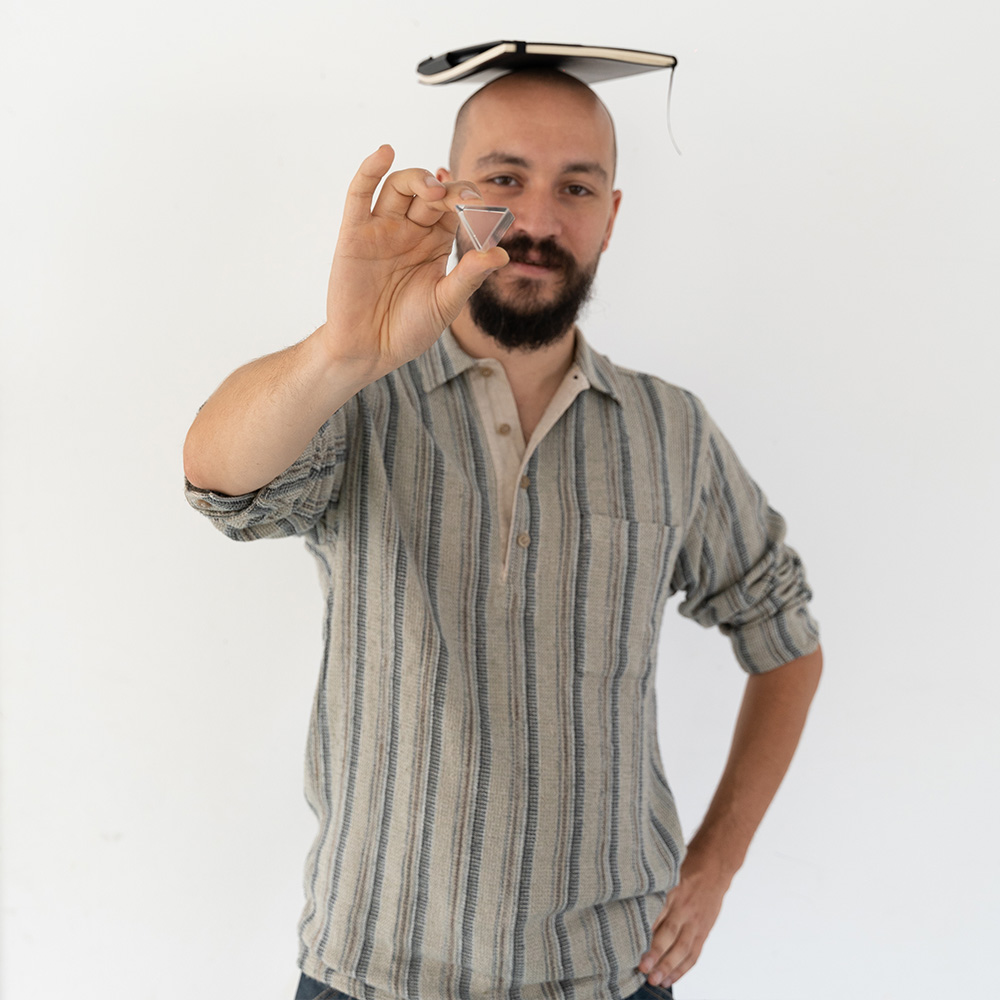 I got hooked on physics when I was nine years old. Fast forward twenty years, and I earned a doctorate in theoretical physics from Nagoya University, with research in quantum cosmology and relativistic quantum information. Along the way, I have had the pleasure of teaching students of all levels, from junior high to grad school. It has been incredibly formative to witness how different minds approach the same topics.
What I enjoy most is leading the students to have those "aha!" moments when they view familiar things in new ways, or make connections between what they already know and what they are learning. I enjoy incorporating interdisciplinary elements into activities, providing to the best of my capabilities a well-rounded education that opens-up each student to new horizons.
Maria Zamperetti Camilot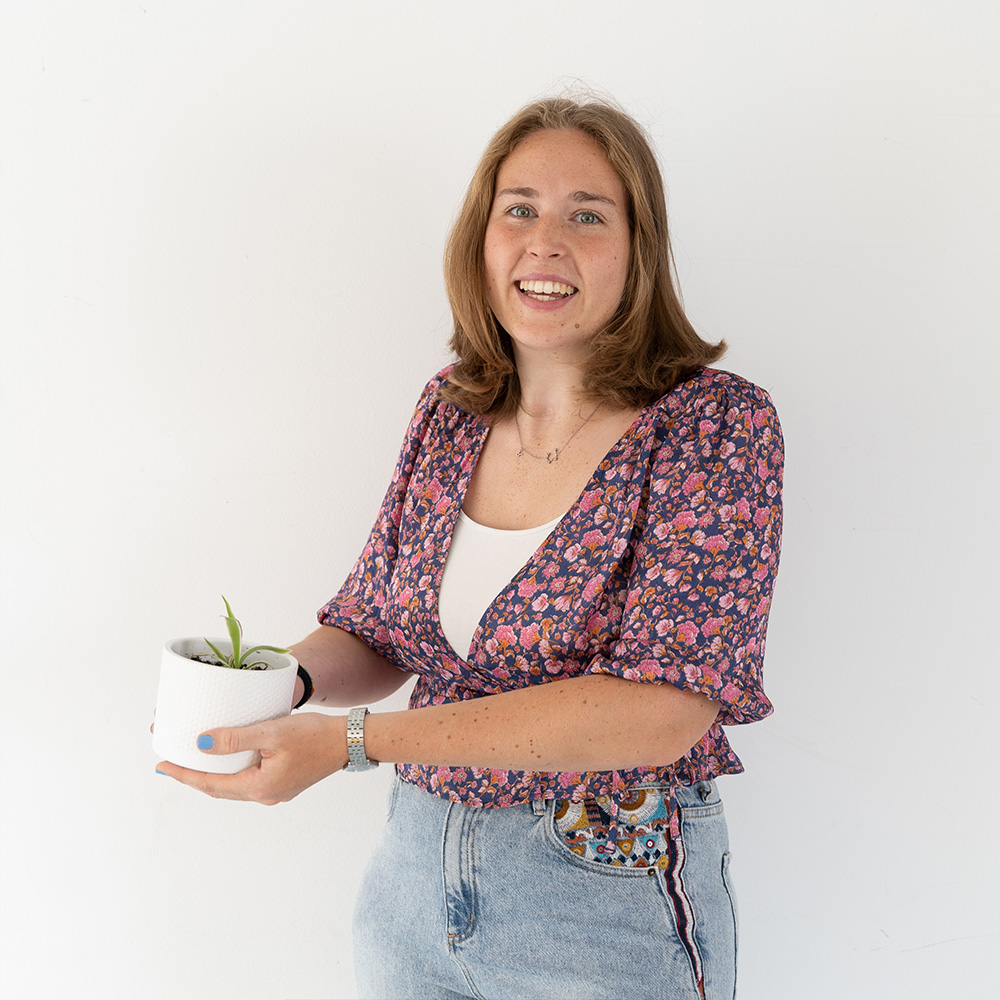 Fatemeh Khademi
Giorgia Cipolla
Boarding House Counselors

Melissa Panero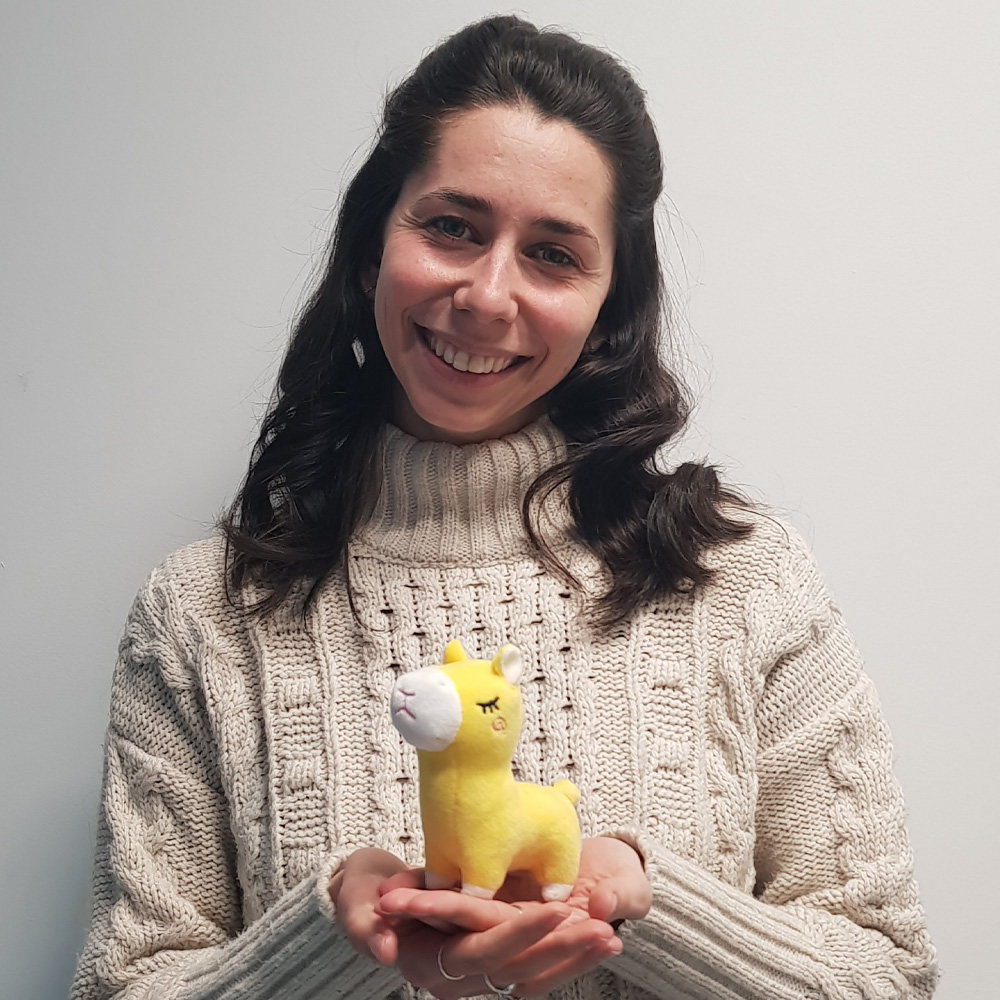 Born and raised in Savigliano, a small town near Cuneo, until the age of 17 when I flew to Australia to complete my Higher School Certificate. I gained my first degree in London in Business Management and then continued my studies in the field that most fills my heart: psychology.
Currently working as a Psychologist, Yoga Teacher and Boarding House Tutor at Wins.
Being around teenagers coming from all around the world allows to feel as a citizen of the world and at the same time take care of individuals going through one of the most challenging yet interesting times of their lives away from home.
Ashley Bruno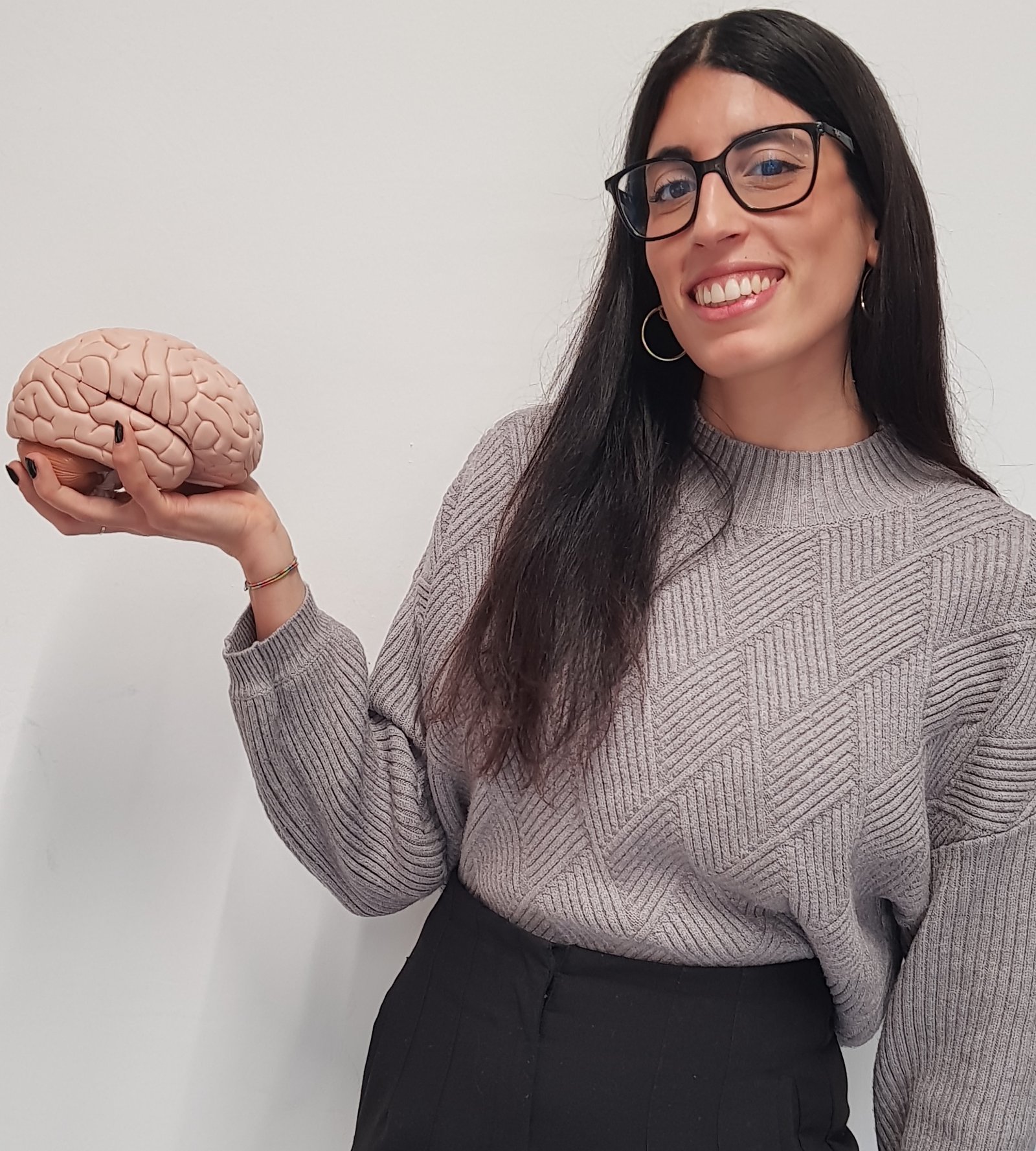 I am Ashley, an Italian-American human behavior enthusiast! I recently moved to Turin to pursue my career in Clinical Psychology. I have become fond of developmental psychology while tutoring children and young adults during my university years. 
Diversity and multicultural settings are a cornerstone of WINS, and I am proud to be a part of it because it feels like home to me. I am fluent in English, Italian, and Spanish and have had the opportunity to work with diverse student population both in Italy and in New York, where I partially grew up. While diversity brings many benefits, it can also present unique challenges for students as well as living far away from home. Therefore, I am dedicated to assisting students during their experience at the Boarding House by providing guidance and fostering a positive and inclusive environment.
Emanuela Furno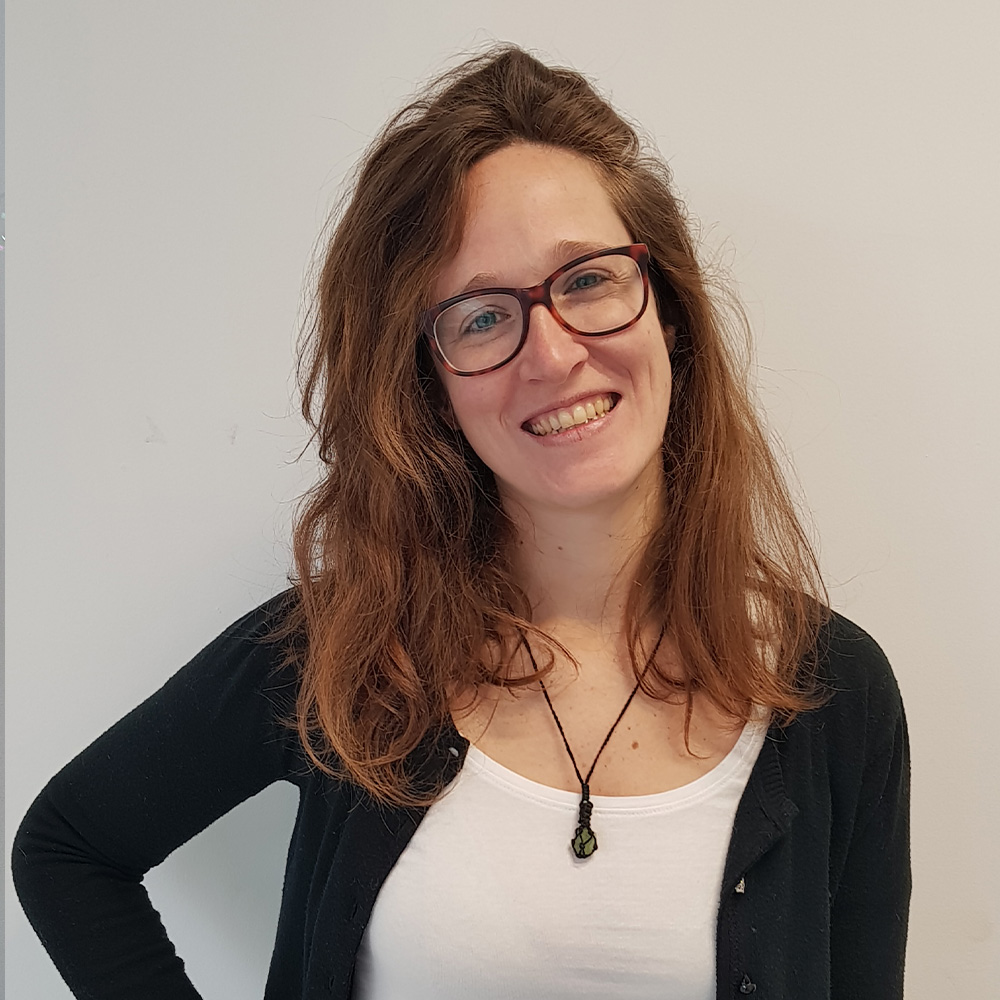 I was born and grew up in Turin. After graduating at the age of 25, I went abroad for two important work      experiences which lasted about 3 years. These were extremely important years, and I came back with a great desire to continue working in the social education field.
At the same time, I also continued my passion for Communication, and in particular for the audiovisual sector as head of digital video content in a couple of No Profit Associations.
Faced with a crossroads, I followed my instinct to continue in the educational field, not forgetting that to be a good educator you must never stop working on yourself, because only then you can effectively accompany others in their growth and discovery of the world.
Over the years I have worked in school educational contexts, both as a teacher and as an educator, supporting children with special needs and/or language barriers.
In my spare time I love reading and spending time outdoors surrounded by animals.
I discovered reading during the penultimate year of high school, having to spend a lot of time on the bus I started borrowing fantasy books to spend the time, and since then I always have a book with me !
Martine Rollandin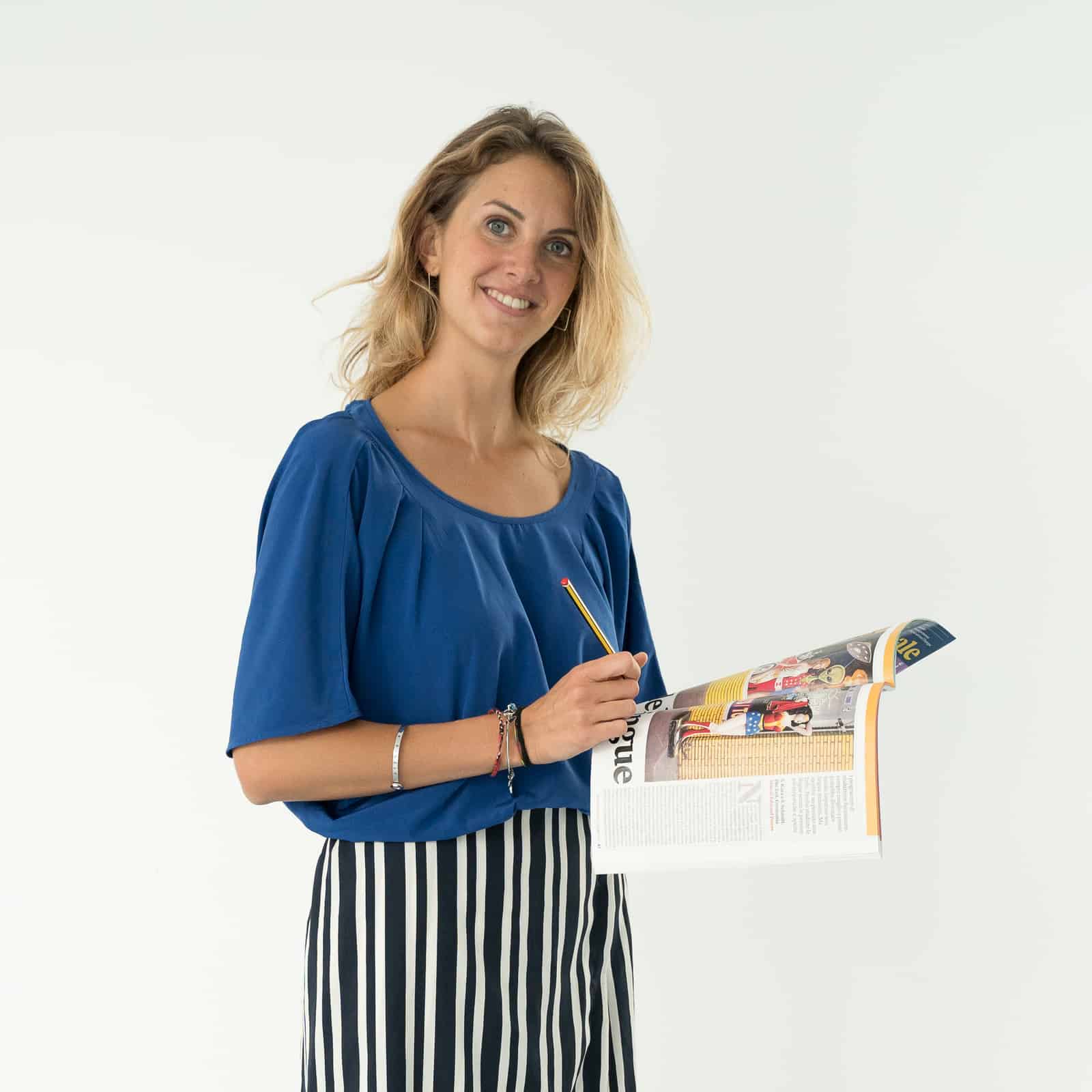 Born and raised between the beautiful Italian Alps, I early discovered my love for literature, traveling and my particular interest in social activities.
I graduated in Comparative Literatures in Turin and, while I was working in a newsroom as managing editor and team coordinator, I got a post-graduate degree in Teaching Italian as a Foreign Language at Ca' Foscari University in Venice. Although I became a journalist, teaching has always been my true passion. I worked in a rehabilitation center for minors with eating, mental disorders and drug addiction and, recently, I volunteered as an English and Geography teacher in the first youth center for children and teenage asylum seekers in Samos, Greece. For me, education is not just about lessons in textbooks: it is about the lessons of life. That's why I strongly believe that we can change the world for good one child at a time.