Who's who
Team and faculty
"A good teacher can inspire hope, stimulate imagination, and infuse love for learning"
Brad Henry
Teachers

Debora Scibilia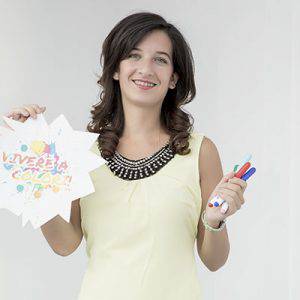 I was born and grew up in Turin, a city full of life and possibilities
After completing my studies, education has always been central to my life and my job.
During my various work experiences and thanks to the "Early Years Educator" Specialization, I had the chance to learn different educational methods for children of different age groups.
At WINS, I enthusiastically teach Italian language and culture in an international, dynamic and multicultural environment.
My greatest professional satisfaction is to encourage children to be curious and involve them in developing their desire for learning. My goal is to create a comfortable environment and an atmosphere full of motivation and enthusiasm with the children's well-being as the first priority.
"Live in color" is my motto because I love the colors of cultures, languages, food, and people from all over the world!
Valerie Jansen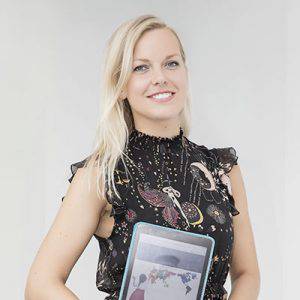 I am a graduate of the International Teacher Education for Primary Schools course in The Netherlands. Over the past few years, I have gained valuable teaching experience through
my teaching experiences in both international and Dutch schools.
To teach and work among the different cultures within international schools in London, Como, Amsterdam and The Hague was a very refreshing and, more importantly, a very valuable educational experience.
I love working in an inquiry-based educational setting and I am especially impressed with the holistic approach the IB has to offer.
Raquel González Rubio
I am Spanish, from La Mancha, where most of the adventures of Don Quixote take place. After completing my degree in Business Administration, I explored the world of finance working in a bank until I decided to change my pathway and follow my passion to become a teacher. From 2007 to 2011,
I worked in Madrid where I taught economics and mathematics and in 2012 I decided to move to Germany for an international experience.
Since then, I have taught Spanish to all levels in bilingual and International schools in Hamburg, preparing the students for the Spanish IB and DELE exams.
My teaching methodology allows me to combine some of my hobbies: education, Spanish
music
and cinema, trips and sports.
Daniela Alisetta
My name is Daniela and I was born in a city not far from Turin called Alba, famous for white truffles and…Nutella of course! I graduated in
language acquisition and linguistic mediation
in the University of Turin. While I was studying I spent two years in Spain and Morocco where I increased my research about philology in the Universities of Seville and Rabat. Since I was very young I'm
passionate about traveling and studying languages
:
teaching Italian in an international context like WINS is an important occasion
for me to share and impart my passion to students from around the world. My
mission is to develop communication
in all of my students to grown up
open-minded
and
caring IB learners
in a respectful environment.
Elena Miakouchko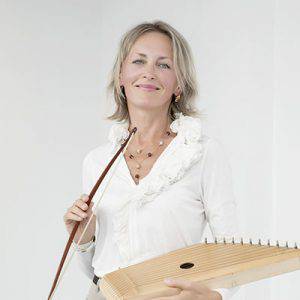 I was born in Russia. I graduated in piano with the highest marks in 1989 at the Conservatoire of Don, where
I received a solid preparation under the guidance of the descendants of the prestigious H. Neuhaus Moscow Musical School.
Still a student, I began to teach piano at the Scuola Superiore di Musica of my native Russian city. In 1990 I moved to Turin where I continued my activity,
playing a rich classical repertoire at prestigious venues
, including Circolo dei Artisti, Circolo dei Lettori, Teatro Orfeo, Circolo della Stampa , Biblioteca Musicale A. della Corte. My repertoire ranges from the Baroque era (Bach, Clementi, Cimarosa) to classics (Mozart, Beethoven) and romantics (Chopin, Debussy). Since 1993 I have been interested in
Waldorf pedagogy for teaching in schools and I have attended seminars on anthroposophy and music pedagogy in Italy and Switzerland.
From 1993 to
2003 I taught music at the Associazione Pedagogica Steineriana
in Turin.
Giorgia Cipolla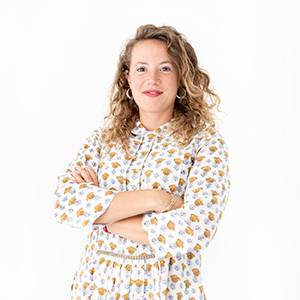 Having grown up in a bilingual household with South African and Italian parents, I have first-hand experience of the challenges faced by students learning in bilingual education systems. I worked for the British Council in London, Rome and Madrid, and after several years in TEFL decided to specialise and become a primary school teacher. I am inspired every day by my students and strive to be a role model for them. I believe we have a lot to learn from our students but to do so we have to make them feel supported and valued, and this is my mission, as well as providing them with the highest educational standards. As Nelson Mandela said "Education is the most powerful weapon which you can use to change the world" I adopt a creative and dynamic approach in the classroom in order to establish an enjoyable and motivating learning environment. I choose to work in an IB school because I strongly believe in an open-minded and inquiry-based approach, set in an international context.
Elyse Jackson
Valentina Casella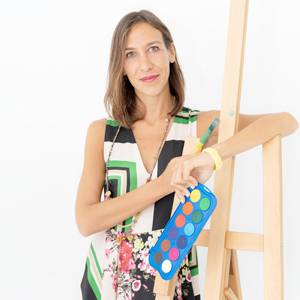 I was born in Ivrea, a small town added to UNESCO's World Heritage List because of the social function of art promoted by Adriano Olivetti. Maybe that's why social interactions and art are my main interests! As a consequence, I graduated in law and passed the bar exam, but I also got a PhD in Archaeology, History and Art History to learn more from the past. I love teaching and I've been working for five years at the University of Torino, where I did the research to publish two books and many papers on Greek, Roman, Roman-Egyptian, and Byzantine law history. I enjoy painting and making pottery so much that I dedicated a corner in my house to these activities, that I alternate with reading and that I accompany with classical and early music when I can't attend a live concert. My aim at WINS is to convey my passions to my students in a funny and simple way, so that they could get the instruments to enjoy beauty in their everyday life and to develop a transdisciplinary mindset.
Pietro Nigro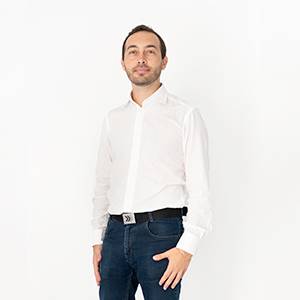 I was brought up in Siracusa and got my degree in Humanities in Rome. Even though I often felt nostalgic about my homeland, and as much as I appreciate it, I always enjoyed living abroad. I decided to move to the US where I earned a Master of Fine Arts at Boston University. For a few years I worked in Los Angeles and Rome, however I decided to follow my calling for teaching and got a degree in Italian language and linguistics with the focus on Educational Sciences. Hence I started working as an educator whose teaching philosophy is a perfect match for the IB mission and vision; the learner profile truly resonates with me and I try my best to carry out those values and be a role model for my students. My joy for learning languages and discovering other cultures enhanced my empathy and my critical thinking, and that is what I want to pass on to my students, helping them discover their own way into the language as a key to accessing the world and fulfill themselves.
Rebecca Macdonald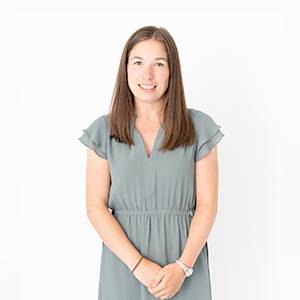 I originally come from Inverness in the Highlands of Scotland but moved to Edinburgh to study and work where I went on to gain my Early Years Practitioner Qualification. It is a real joy to work with this age group and to see how much they learn and grow through inquiry.
I am an Early Years Practitioner who is seeking to care for children and develop their skills through play while supporting parents/guardians in the early stages of family life.
My interests are Infant Massage Instructing, playing sports such as hockey and running, and eating ice cream on a sunny day…or any day for that matter!
Gianluca Sinico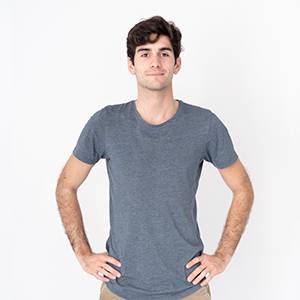 Turin, according to me, is one of the most beautiful cities in the world and I was lucky enough to be born here. Once I turned 25 years old and had my Physical Education degree I started travelling. I have worked in North America, South East Asia and Oceania. I have always worked with children as a volunteer in the charity sector and I have taught a variety of physical activities such as swimming and athletics. Over the last few years I have looked closely at the complex relationship between body and mind and it is this relationship that I am trying to convey to my students. My aim is to help them understand that P.E. is not just sport, but the interest in movement and its boundless potential for both body and mind.
Magdalena Matysow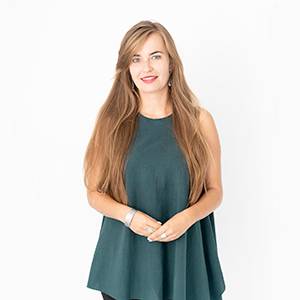 I have joined a wonderful WINS team after teaching Grade 2 and being educational resources coordinator for three years at the international school in Kyrgyzstan. I graduated from the Linguistic Academy of Warsaw, where I gained my Bachelor degree in English Philology, specializing in teaching and translation. I completed my Master degree in Cultural Studies – with an emphasis on American Studies at the University of Warsaw. I became a teacher because I love to interact with children and watch as they learn, as well as facilitate the learning they participate in. I believe that each student can learn, not on the same day or in the same way, and teacher's job is to push them to explore, encourage their questions, allow them to struggle, support their thinking, and watch them discover. As a teacher, I will endeavor to create an educational partnership with children that will foster courage, determination, and passion for knowledge. I believe that IB programme allows students to become global citizens that keep their mind opened and care about the world.
Gavin Mcloughlin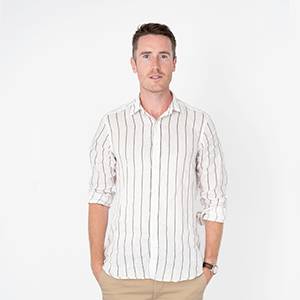 I am originally from north London, but have moved to many locations around the world to further my education and teaching career. I studied Philosophy at the University of Leeds before studying for my PGCE at the Institute of Education. I started teaching in a state school in London before moving abroad to Mexico. There I experienced the creative and exciting aspects of the PYP, that make it such an inspiring programme of study. After a few years in Mexico I decided to take some time away from the classroom and try to give something back to those less fortunate than myself. I moved to Kenya where I was a project manager for an educational charity that WORKS to empower girls and women in schools. I was also lucky enough to travel all around southern and east Africa. It was a challenging but incredibly rewarding time of my life, and I hope to be able to bring some of my experiences and learnings into my new Grade 3 class.
Mabel Redaelli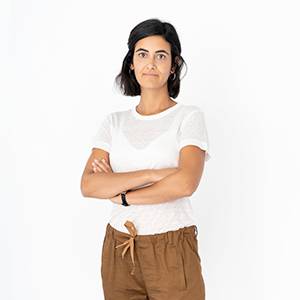 After a degree in Modern Languages and a CELTA certificate, I started to work as an ESL teacher in London. Years later I decided to move to Turin, a city I had only visited once but found incredibly charming. Here, I collaborated with several schools as an English Language teacher and I decided to specialize in young learners, which led me to Nottingham to obtain my PGCE, with a specific focus on International Education. I love working with children and I am always fascinated by their enthusiasm and natural desire to learn. I believe a child-centered approach, based on discovery and play is the best ground a teacher can lay to promote a holistic understanding of the world around us.
Elisa Rossetto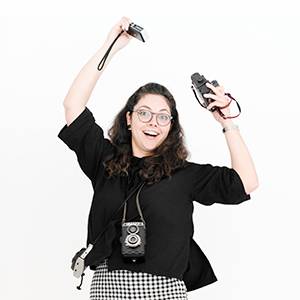 Born in 1991, I obtained a degree in Communications from the University of Turin. Later on, following my passion, I decided to take a Master in Advanced Photography at the European Design Institute (IED) of Milan focusing on child photography and ending it with a thesis in Semiotics analyzing a particular kind of Japanese cartoon called "animeshon". I then found myself chasing work opportunities and moved to different countries like the United States and Sweden working with children as an "au pair" and then as a photography assistant for different brands such as "HellyHansen", "Monky" and "Cheap Monday". Growing up in a small environment as the city of Cuneo hasn't stopped me from loving multiculturalism since I was young, and I can now work in the midst of it being Admission and Communications assistant in Wins. My workplace finally helps me pursue my dream to discover different realities and cultures.
Andrea Serra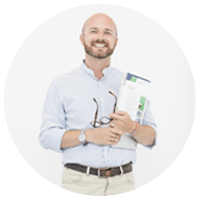 Born and raised in Italy, I opted for the
UK
for my
post-degree qualifications
: this choice was fuelled by my inborn passion for foreign languages, English in particular.
IGCSE and the Diploma Programme
have greatly enriched my experience as an
ESL teacher
over time. As an IBDP examiner, I truly believe we learn better when we share our experience with others: interaction seems an indispensable phase we can't help taking in due consideration; rather, we should encourage it. As I see it, fruitful
interaction
builds up
self-confidence
, nourishes
respect
, develops
mutual understanding
, and
welcomes
the
different
. I have also learned knowledge acquisition never occurs in the vacuum. Everything is interconnected. Everything matters. This is my effort, this is my creed.
Deborah Gilmore
Born in Wales, bilingual English/Italian, I have been an ESL (English Second Language) teacher for over 20 years. I am a Baby Signs Instructor and the creator of Cookie and Spoon, two characters I use for working with children. I was a Kindermusik Educator for two years. I work very closely with my students and their families joining music, play, fun, passion for teaching and communication together in a global manner. I work in different institutions both local and private, working with all ages groups with the aim of promoting the learning of English in a "natural" way. I am a CELTA teacher, mother of three adolescents, I love reading, singing and I adore Nutella! My motto is: "The sooner you begin, the better!"
Iván Martínez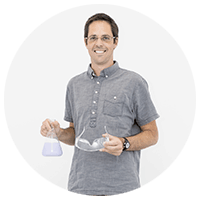 I was born in Madrid (Spain), where I studied at an International School, later I studied Biology at University, I obtained a Master's degree in Secondary Education and a Postgraduate Diploma in Environmental Education and Globalization.
I started my professional career linked to the environmental sector in Spain, I managed sustainable development programs focused on tourism and education in La Jara (Spain). It was then that my passion for teaching grew, I have been teaching Science in Spain, Venezuela and France since then.
I could summarize my teaching philosophy as: when we are talking about learning, it is better to be an actor rather than a spectator. I strongly believe in inquiry and experiential education, students learn better when they have the chance to solve their own problems and take risks.
Jay Josefosky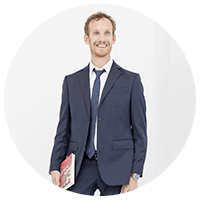 I am originally from Detroit, Michigan and have been living in Turin for the past three years. Over the course of my career I have taught in the United States, Ghana, and Italy. In addition to studying elementary education at Central Michigan University, I have also
completed graduate studies at the University of Kansas
in the area of English as a Second Language. My experience leads me to having a background in
literacy instruction
,
social studies
, and
teaching English as an additional language
. Teaching within the PYP curriculum allows me to guide my students in the
exploration of global concepts
while integrating many different subject-areas through differentiated instruction. My aim is to
promote global citizenship
and the
IB Learner Profile
in order to create an
inclusive environment
where all students feel safe to share, explore, and describe the world around them.
Jennifer Wolfe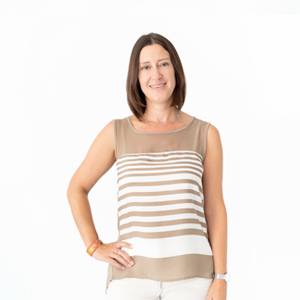 I am originally from North Carolina but have fallen in love with Italy and my adoptive city of Turin, where I have lived for ten years. As a natural linguaphile, I began my career first as an English as a Second Language teacher and then, after completing my Master's degree, as an Italian teacher. I am particularly passionate about language acquisition and how young children first learn to communicate. I am also a firm believer in the benefits of the IB PYP program for young learners, which embraces inquiry and promotes play, discovery and exploration. I believe that by supporting children's natural curiosity and inclination to learn, we lay solid foundations for future learning. I am constantly amazed how such little people can achieve such remarkable things. I look forward to working with your children and accompanying them on this extraordinary journey!
Kristin Walter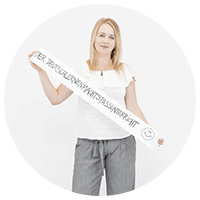 I am originally from Saxony, one of the most beautiful regions in Germany due to its huge density of fortresses and magnificent castles.
After completing my university degree in German as a foreign language, English and Italian I went to Italy.
Here I had the opportunity to teach German to all levels: from university students to professionals at the first training centres, down to little ones at European institutes.
I love teaching and passing on my passion for the German language through interactive and funny lessons.
Mario Prisco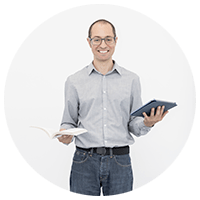 Originally from Naples, during my undergraduate studies, I started to study and live in
multilingual and multicultural environments
. After manifold working experiences throughout Europe, I changed my career path.
In Scotland I completed a PhD in contemporary Italian literature
and, subsequently, a PGCE in language teaching. Since 2011, I have been teaching in international IB schools. I am
passionate about the IB philosophy
, as I strongly believe in creating a class environment in which
pupils feel safe and free to express themselves
. I aim at stimulating them to
inquiry, critically think, creatively communicate, take risks and reflect on their learning
. In this way, they grow as independent learners and are well-equipped to find their place in our society.
Michael Todd Currence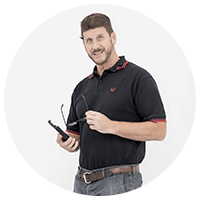 I have been teaching mathematics for over 25 years in the USA (Ohio, Florida), Torino and lastly in Abu Dhabi.
I have over 15 years experience teaching DP and MYP mathematics. I have taught the American Curriculum, IB curriculum, IGCSE and A-levels. My motto is "Do your best and forget the rest, just don't forget the stuff on the test!"
Nuria Garzas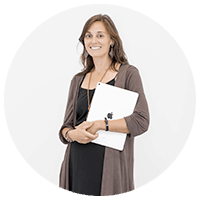 I am a Telecommunication Engineer born in Madrid, Spain.
As an Engineer, I worked in several projects related with Renewable Energies
and sustainability; but since I started
teaching
, it became
one of my life's pillars
. I got a Master's Degree in Secondary Education and started teaching MYP. As a teacher I enjoy to develop the inquiry cycle in class and I like to readapt my units according with the students thoughts or skills. I usually introduce the environmental global issues and
encourage students to think about how the change might be in our hands
.
I have taught Art and Drama in Venezuela and Maths and Technology in France, which provides me with a
wide international experience
and an interdisciplinary background to develop different skills which are useful for students.
Stella Sichrovsky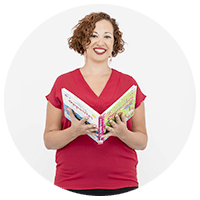 I have spent the past fifteen years working as a teacher in Shanghai, China, primarily in the fields of Early Years and EAL. Knowledge that is gained through hands-on experience is central to my teaching style. I am passionate about teaching, especially in the area of literacy. I am an avid reader and ardent about instilling a love of literature in children of all ages. I am convinced that children who attend international schools gain an advantage that lasts for a lifetime; and a multicultural worldview that is highly valuable in an increasingly global world.
Struan Macdonald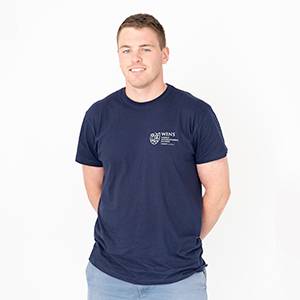 My passion for teaching started in Edinburgh, Scotland where I studied Physical Education and has now brought me to Torino. Within PHE I always aim to promote healthy living and essential life skills through a wide range physical activities. My interests are anything sport related from personal fitness to exploring the mountains by foot or skiing in the winter. Through my teaching I hope to share my love of sport and the role it can have for school life and beyond.
Eleonora Oberto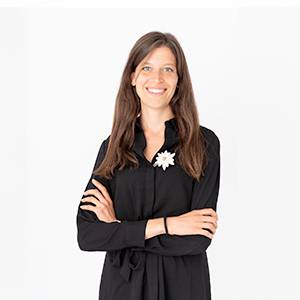 My name is Eleonora, I was born in the Valle d'Aosta and I still carry those mountains in my heart. Since university I have worked as a teacher and educator in many different learning contexts. Everything started with an after-school in my hometown where I had the chance to meet children from all over the world. After that I moved to El Alto in Bolivia where I had the opportunity to work for a project called "Mobile School". I then taught Italian as a second language for the "Dante Alighieri" society and the "San Pedro" prison in a small city called La Paz not too far from El Alto. The interest I had towards different realities and the desire to teach inspired me to get my teaching qualification in Italian as a Second Language from the Cattolica del Sacro Cuore University of Milan.
I am passionate and dedicated to the job and I strongly believe in teaching being a continuous learning process. I love working in environments focused on building student's self-esteem in order to create and explore the potential and the possibilities that every child has inside themselves.
Joshua Solomon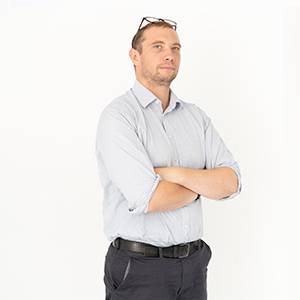 I'm from Salisbury in the south of England. I have a degree in English Literature from Westminster University and a PGCE from the University of Nottingham. I gained my first teaching qualification in 2003 and taught English all around the world before returning to England to take up a teaching post at the University of the Arts London. Whilst there I taught on degree courses and created a program for the academic support and social integration of international students into University and British life. Since moving to Italy in 2014 I have worked in both primary and secondary education. My approach to teaching is very much student centered; I aim to engage the students and pass on my own passion for literature.
Anouk Vermeulen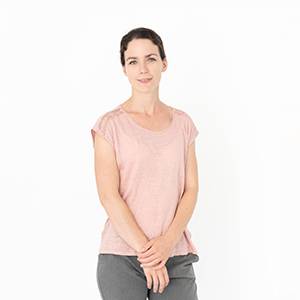 I'm originally from Nijmegen, in The Netherlands, where I studied History and Archaeology. I then moved to Scotland for a doctorate in Classics, and this is where my teaching career started. I taught different subjects in IGCSE, MYP, DP, and at university, as well as working on the pastoral side which I enjoyed massively. Curiosity and inquiry are at the heart of my teaching philosophy, always firmly putting responsibility and ownership with my students, letting them shine. My aim is to ultimately instill a lifelong love of learning, whichever form that may take.
Staff

Giulia Mazzocchi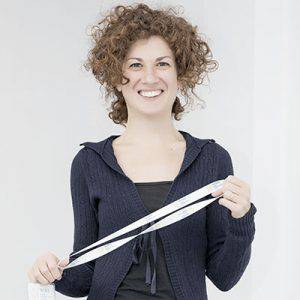 After graduating in Communications at the Catholic University of Milan, I had my first professional experience in Human Resources for a multinational company and afterwards, I have worked for ten years at the Istituto Europeo di Design, managing the Communication and Marketing department. In my life and work I love to get in touch with people and carry out projects building positive synergies in any situation. For this reason, at WINS I aim to create a positive experience for children and their families, so that they can live in a school where they feel welcomed, listened to and appreciated.
With my husband and my son, I take a plane every time we can to fulfill our great desire to explore the world.
Paolo Riboni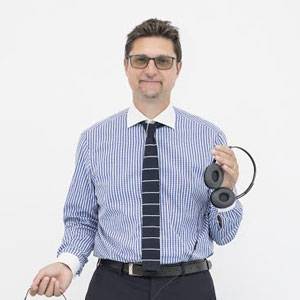 I define myself as a globe-trotter who had the chance to work in many different companies and countries, but above all, I met extraordinary people from all over the world. I am really thankful to the HR Manager of MTV who welcomed me to her team in 2004. Later on, I worked in HR positions in Prada, Istituto Marangoni and International School of Europe. Between 2015 and June 2018, I had the privilege of working in Balich Worldwide Shows. The three enlightened partners, of the most important large scale events company ever, allowed me to change the term of my Job Title: from HR to People & Culture. Nowadays I am at WINS, a place where people are the real centre of the project of a School that embraces all cultures and places of the world.
Nicolò Allisiardi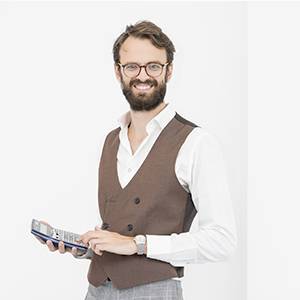 Alessia Ferraro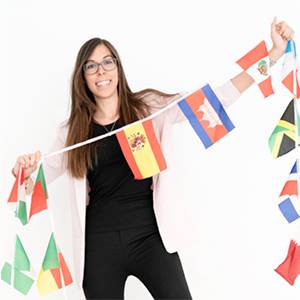 I was born in 1993. Studying in an International high-school I was given the opportunity to concentrate on the learning of other languages; I took both English and Spanish language certifications, but most importantly I had the chance to participate in different language study vacations in Spain and Panama, where I fell in love with their culture. I took an Italian and Spanish diploma and went on with my studies obtaining a bachelor's degree in Linguistic Mediation and a master's degree in Translation focusing on Spanish, English, Portuguese and French.
All of this gave me the opportunity to work as an intern at the Univerdidad Pablo de Olavide in Seville where I assisted the Italian language course teachers. This experience introduced me to the world of education, and the international environment I found at WINS really combines the best of two worlds. I love being in constant contact with other languages and cultures and mediating between them truly is a satisfaction.
Sara Raso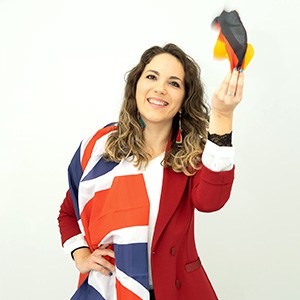 I was born in 1992. Since I have always had a great interest in foreign languages and cultures, I got a three-year degree in Linguistic mediation (Interpreting and Translation) and I attended a post-graduate course in Specialized translation (technical and scientific fields).
I studied English, German and French and I worked for three years as a translator.
I love animals and I have a great passion for dance and music. I have been dancing for more than ten years and since May 2019 I have been hosting a live radio show with two friends, broadcast in the evening once a week.
Driven by the desire to get involved in an innovative and dynamic reality, I sent my application to WINS. I am so proud to be part of this team!
Gheorghe Luchian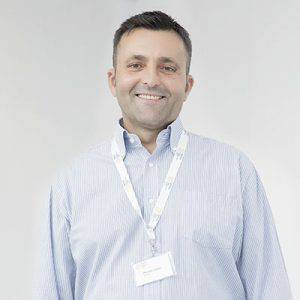 My working experiences begin in Rumania, UK and Italy
making a life and working journey a way to improve my skills. I'm a professional decorator for private homes and shops, a specialist in galvanic implants and surface treatment. I also worked in a university library with logistic tasks.
As a WINS team member,
I believe it is essential to give the best of my professional skills to make the school a fun and pleasant place to be part of
. In this new project, I find a strong spirit of collaboration, willingness, kindness and commitment from all members of staff, together we are building one of the best schools in Italy. In my spare time, I enjoy fishing and outdoors activities. Whenever I have the opportunity, like to escape the city to enjoy favorited hobby.
Valentina Brignolo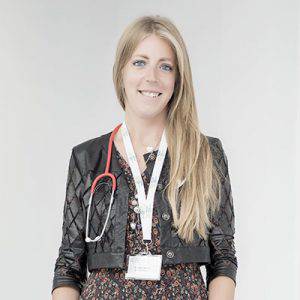 I graduated here in Torino, and shortly after completing my goal I went to England, first to Newcastle-Under-Lyme and a year later to Nottingham, the famous hometown of Robin Hood.
I worked in both cities in public and university hospitals and have gained experience in several departments.
In previous years
I worked with children
, particularly between the ages of 0-5, as I have the Early Childhood Educator qualification. During my free time I love to visit new cities, museums and restaurants, as well as spending time with my family and friends. I love my job and being in touch with other people. I'm excited to work on this new project that gives me the opportunity to interact with a young, innovative and multiethnic environment.
Daniela Prando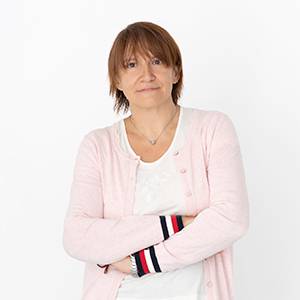 My name is Daniela and I am the librarian at World International School of Torino. I've always loved books, libraries and bookstores. My work as a librarian started in the Netherlands where I lived for ten years and worked as a volunteer for a few years in the International School of Hilversum. Then the last few years my volunteering turned into a part time job. I'm very excited that the libraries in the school are growing fast. The students in the PYP and EY are always very happy to come in the library to read and borrow our books. Some of them sometimes choose to come in the library during recess time "to work" as a librarian, and help tiding up the shelves.
We have always a lot of projects running in the library to support the MYP, PYP AND EY teachers and students with the curriculum.