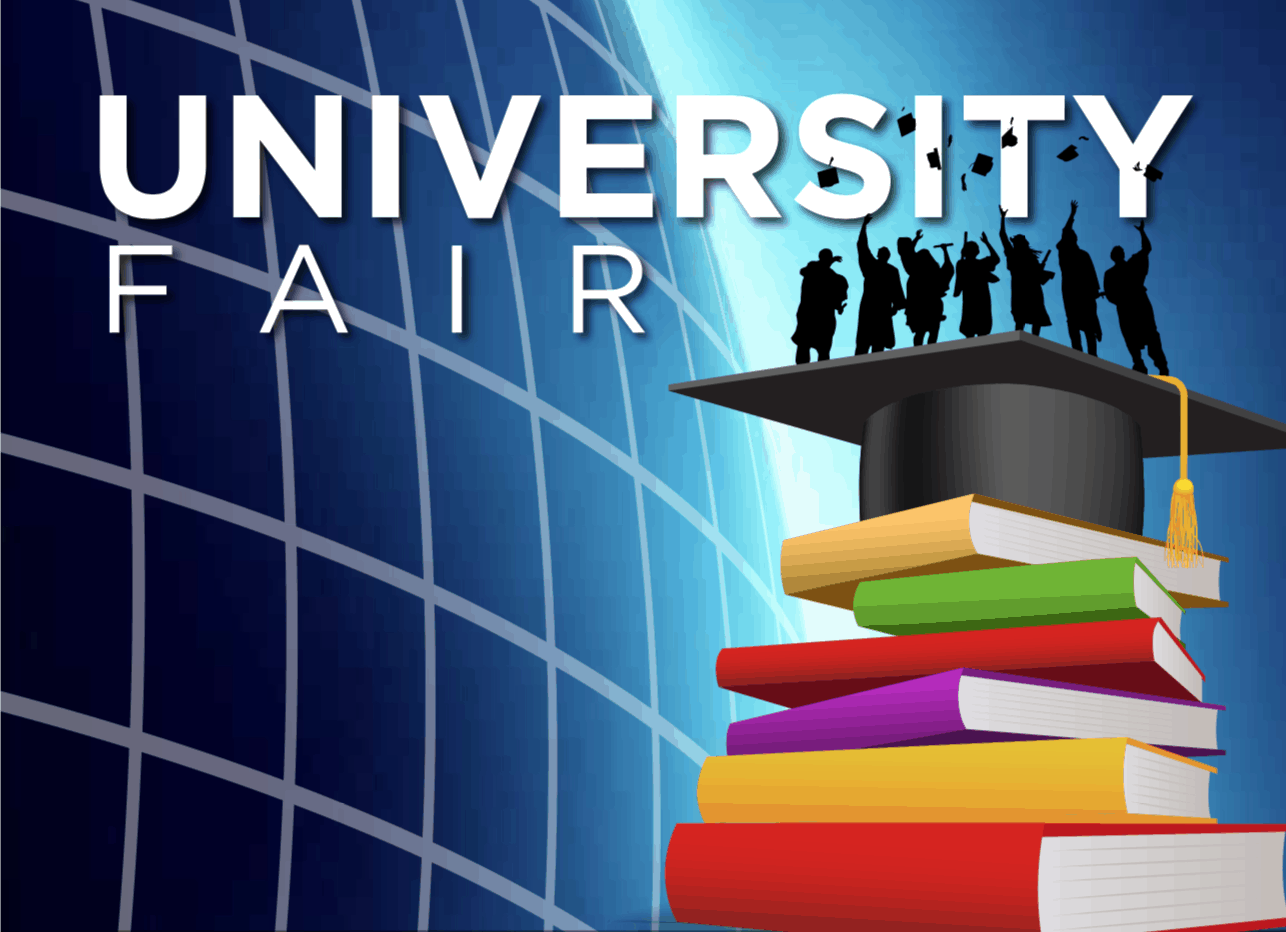 UNIVERSITY FAIR
Saturday, November 16th from 10:00am to 4:00pm
WINS Campus – World International School of Torino, via Traves 28.
Take part in the first Wins University Fair!
Are you attending upper secondary school? Visit us to discover post-diploma opportunities in Italy and abroad.
Over thirty Italian and foreign universities will join us in Wins on Saturday 16th of November to tell you all you need to know about their study programs and enrollment process.
During two mini-learning sessions, you will be given all the information you need to best prepare yourself for your application. Furthermore, we will be ready to answer any questions you may have. The sessions will be taking place at 11:30am and 2:30pm.
Besides post-diploma opportunities, you will have the chance to meet YouAbroad, the Organization specialized in design, planning and management of educational experiences abroad, organized before, during and after middle school years.
Free entry
Click here:
Come by public transport: 3 – 29 – 59
or
Hop on our free shuttle buses leaving from the center of Turin: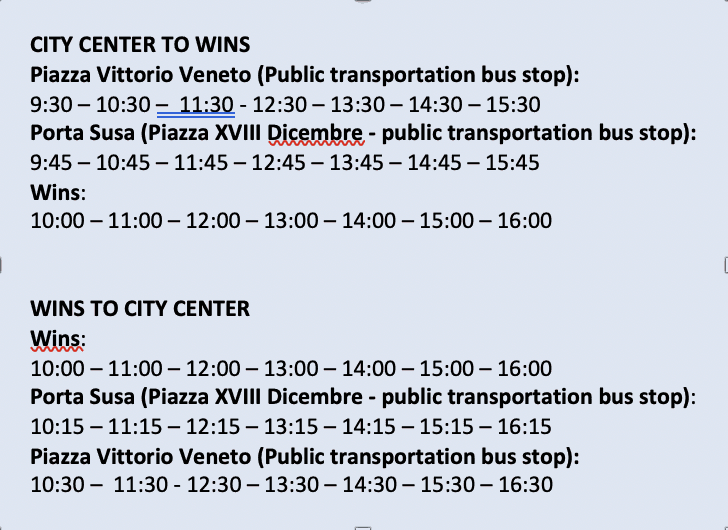 Are you in charge of university guidance at your school? Contact us to organize visits for your classes:
Tel. 011 1972111 – info@worldinternationalschool.com
Check out the list of the Universities:
American University of Rome ( Roma )
Bocconi University ( Milano)
Cattolica University  ( Milano )
EHL Ecole Hoteliere  ( Lausanne, Switzerland )
ESADE ( Barcelona, Spain )
ESCP ( Torino )
EU European University ( Barcelona, Spain )
Florence University of the Arts ( Firenze )
Hult Business School ( London )
Humanitas ( Milano)
I.A.A.D. ( Torino )
IE University ( Segovia & Madrid, Spain )
IED – Istituto Europeo di Design ( Torino, Italy )
IUBH University of Applied Sciences, (Berlin, Germany)
IUM International University of Monaco ( Monte Carlo)
John Cabot University ( Rome )
Kings College (London )
La Salle University Barcelona Campus ( Spain )
Lynn University ( Florida, USA )
NABA ( Milano)
New College of Humanities ( London )
Purdue University ( Indiana, USA )
Georgetown University (Washington DC, USA)
Sacred Heart University ( Connecticut, USA )
Sommet Education ( Glion/Les Roches, Switzerland ) plus partner universities
SUMAS – Sustainability Management School, (Gland, Switzerland)
Temple University ( Roma )
University of Essex ( Essex, UK )
University of London SOAS
University of Navarra ( Spain, 3 campus)
University of Utrecht ( Utrecht, Netherlands )
Webster University ( Geneva, Switzerland )
Hong Kong University of Science and Technology ( Hong Kong)
University of Hong Kong (Hong Kong)
University of Warwick ( Coventry, UK )
University of Maastricht, Netherlands
Loyola University of Chicago, USA
University of Toulouse, France
Politecnico di Torino, Italia