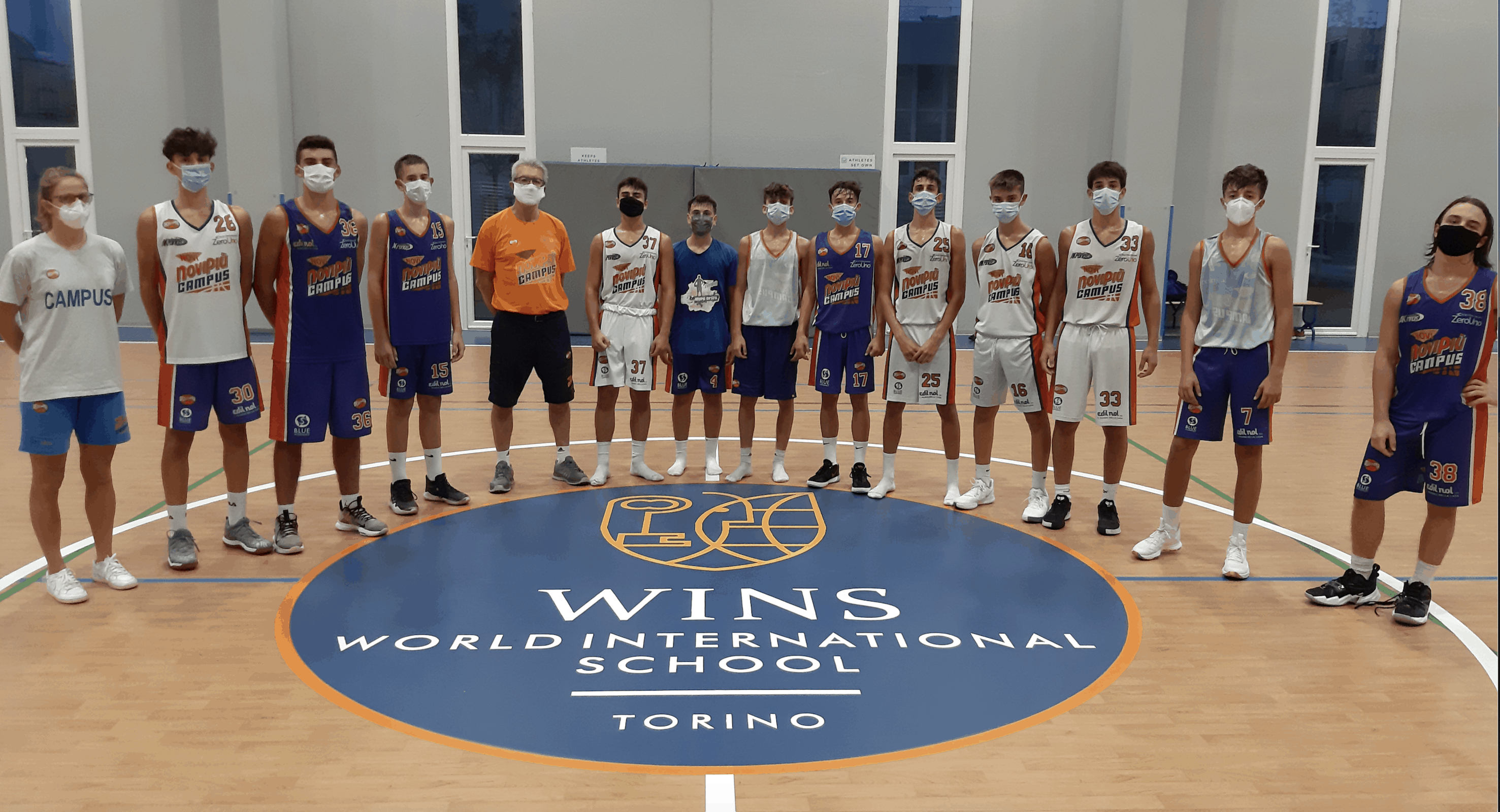 WINS and CAMPUS PIEMONTE BASKETBALL get together to give life to WINS Campus Basketball School

WINS and CAMPUS PIEMONTE are two excellences of the Turin city panorama and share a common goal: to train and enhance the talents of our territory, taking care of all the aspects that characterize the life and education of children with extreme attention, from school to sports, without neglecting the cultural and relational ones.
The school will open its doors
on 8th and 9th October
with 
LEVE CAMPUS
, trial lessons reserved for children born in the years
2008, 2009 and 2010
that are held
from 5 to 7pm
. 
In the following weeks WINS CAMPUS SCHOOL will activate new groups for children and teenagers from 4 years old. It will be open to everyone, both to WINS students and to students from other schools, united by the same motivations and the same passion.
The lessons will be held in two languages, English and Italian, and will respect all the health provisions established by the authorities.
For information, please write to: comunicazione@campuspiemonte.it
Or call the following mobile phone number: +39 338 9110792